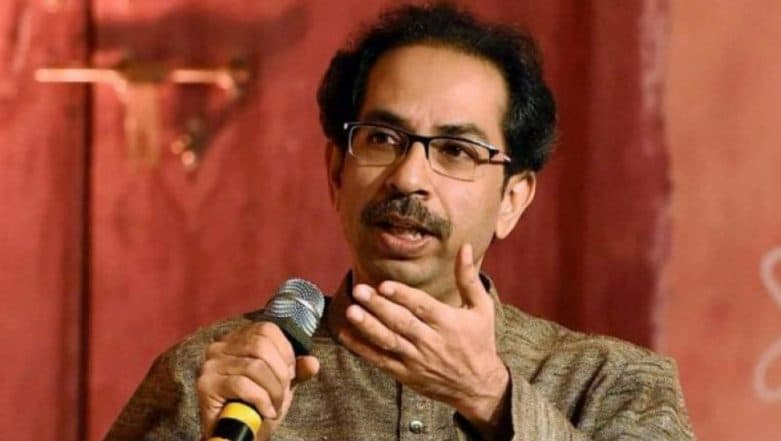 Mumbai, April 21: "Shiv Sena president Uddhav" Thackeray today said he was not a detractor of Prime Minister Narendra Modi, but"will always speak up when he doesn't approve of something.
"I am not a critic of Modi, but I will speak on the issues where I don't agree (with Modi government's decisions)," he said. Sena, ally of the BJP in the Centre and in Maharashtra, continually takes swipe at the the prime minister and his party, especially through its mouthpiece `Saamana'.
Speaking at the release of a Marathi book, "Gof", penned by Sena's Rajya Sabha MP and `Saamana' executive editor Sanjay Raut here, Thackeray said his father (late Bal Thackeray) had taught him to speak his mind.
RSS leader Sunil Deodhar, who is credited for the BJP's victory in Tripura Assembly elections, was present at the function.
"If we come together as Hindus, there will be no division of votes. But if"there are differences of opinion and views, then the question arises who is the real Hindu," said Thackeray.
"You (Deodhar) have come back to Maharashtra after 28" years, if you hadn't left, this state would have fared better," the Sena chief said.
"You gave your sweat and"blood to install a BJP chief minister in Tripura, but what should one do when he makes laughable comments," Thackeray said, in apparent reference to Tripura chief minister Biplab Deb's widely reported comment that `Internet existed during the Mahabharat era'.
The Sena was"the first party to win an election on the issue of Hindutva, Thackeray pointed out.
"We got our first MLA elected on the issue of Hindutva. Then others realised that Hindutva can be a political plank," he said.
"In the last 25 years, we had a friendship based on Hindutva. But when `Achhe Din' come, the Shiv Sena becomes unwanted. This is what hurts me," he said, taking a swipe at the BJP.
"Those leaders who created India are no longer there. But there are many who preach. One is shocked on seeing how those who preach behave," he said.
Thackeray also said he doesn't run `Saamana' as a business.
"I never ask to see the Saamana editorial before it is printed," said Thackeray, whose name appears as the editor of the newspaper.
(This is an unedited and auto-generated story from Syndicated News feed, LatestLY Staff may not have modified or edited the content body)