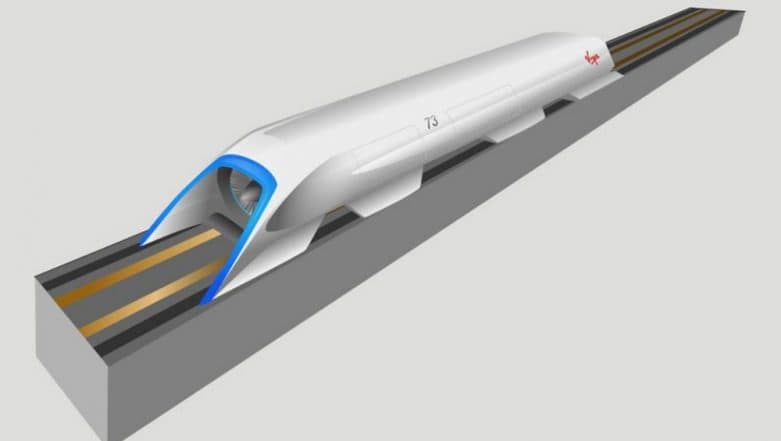 We previously reported that Virgin Group signed an agreement with Maharashtra government for building a hyperloop transportation in between Mumbai and Pune. With the introduction of this transportation, the travel time between the cities will be reduced considerably. Once the transport technology receives a green signal, the travel time of fours will decrease to just 25 minutes.
Moreover, Devendra Fadnavis, the current Chief Minister of Maharashtra State visited the Virgin Hyperloop One test site in Nevada and met Virgin Hyperloop One's CEO and board member, Rob Lloyd. It is also reported that the company will be sending its engineers to India for conducting a test run of the technology. Also, the Pune Metropolitan Regional Development Authority (PMRDA) is working on a feasibility report which will give the project the much-required boost that will be submitted by the end of 2018. Mumbai-Pune Hyperloop Project is a Reality! List of Routes Proposed for High-Speed Tunnel-based Transport System Around The World.
Pune Metropolitan Regional Development Authority (PMRDA) will also initiate the construction of a demonstration track which will be 15km long in between Balewadi and Gahunje by next year. According to officials working closely on the project mentioned that about 70% materials and components necessary for the project can be sourced within the state, thus making it cost-effective.
The Mumbai Pune hyperloop project will not only bring down the congestion on the expressway and commute time but will also play an essential role in reducing the greenhouse gas emission by up to 1.5 lakh tonner per annum. Besides, the project can also play a crucial role in increasing the economy of both the cities with rapid cargo transportation.
Maharashtra is not the only state inclined towards hyperloop technology. Hyperloop Transportation Technologies (HTT) recently announced that it has joint hands with Andhra Pradesh government to propose a hyperloop system between Vijayawada and Amaravati which will cost around $205 million which is approximately Rs. 1,395 crore.