Ajay Devgn starrer De De Pyaar De is all set to hit the theatres this Friday (May 17). Also starring Tabu and Rakul Preet Singh, the movie is touted to be a laughter riot, attracting our attention with the witty comments and humorous punch-lines. However, what has caught our attention is the repeated mention of the age difference between the lead actors – Ajay and Rakul - in the movie. From the trailer and teasers, it is clear that the 50-year-old actor is in love with the 26-year-old Rakul. Well, this is not a new love formula in Bollywood and the age difference between the couple is as fascinating and surprising as it can be. De De Pyaar De: Watch This Ajay Devgn, Tabu Film Before Its Release Date – Here's How.
Defying all the odds, Bollywood has given space to many unusual pairs, where the age difference between the male and female protagonists is striking. Here is a list of five movies, where the hero is evidently elder to the actress.
Cheeni Kum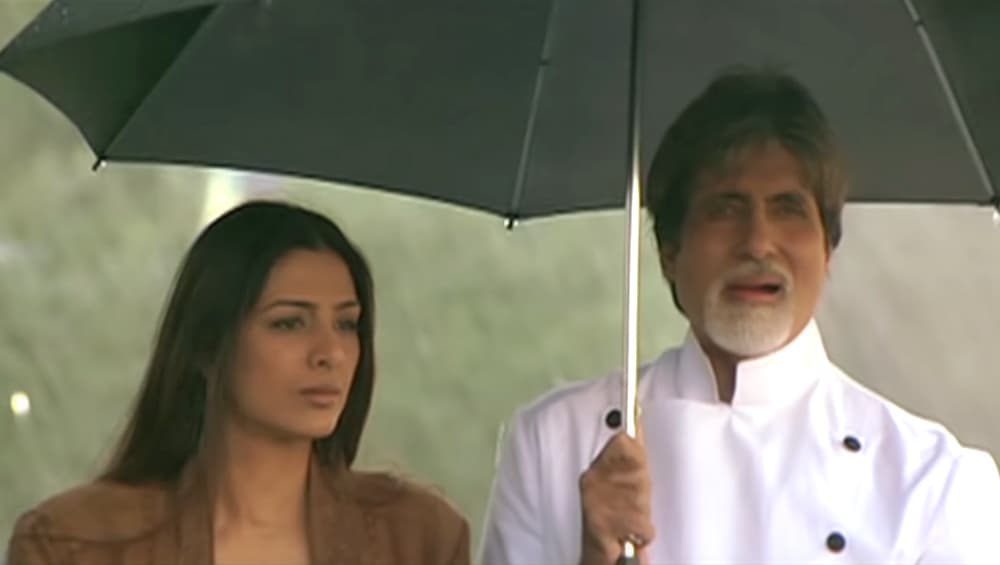 Amitabh Bachchan plays the character of a 64-year-old chef Buddhadev Gupta, who falls in love with a 34-year-old software engineer. Tabu essays the role of Nina, who is the love interest of Amitabh. However, the starry age gap comes to notice, when Amitabh discovers that Tabu's father is six years his junior.
Golmaal Again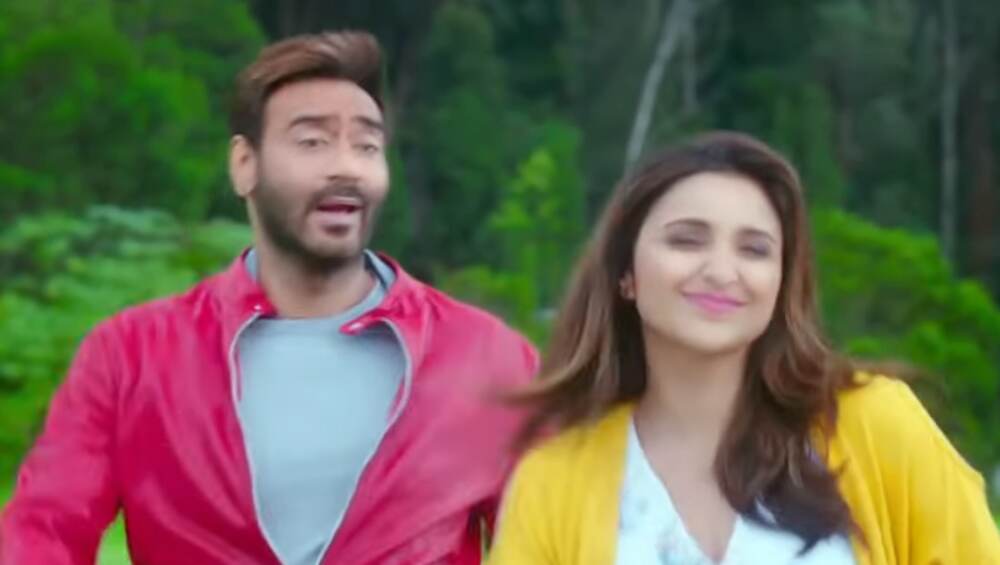 Helmed by Rohit Shetty, Golmaal Again is the fourth film in the world of Golmaal series. Starring Ajay Devgn, Arshad Warsi, Tabu, Parineeti Chopra, Shreyas Talpade, Tusshar Kapoor, Kunal Khemu and others in the lead roles, the movie shows a love angle between Ajay and Parineeti. The film plants a teasing on a lighter note, when Arshad Warsi talks about Ajay's affair with a much younger girl.
Nishabd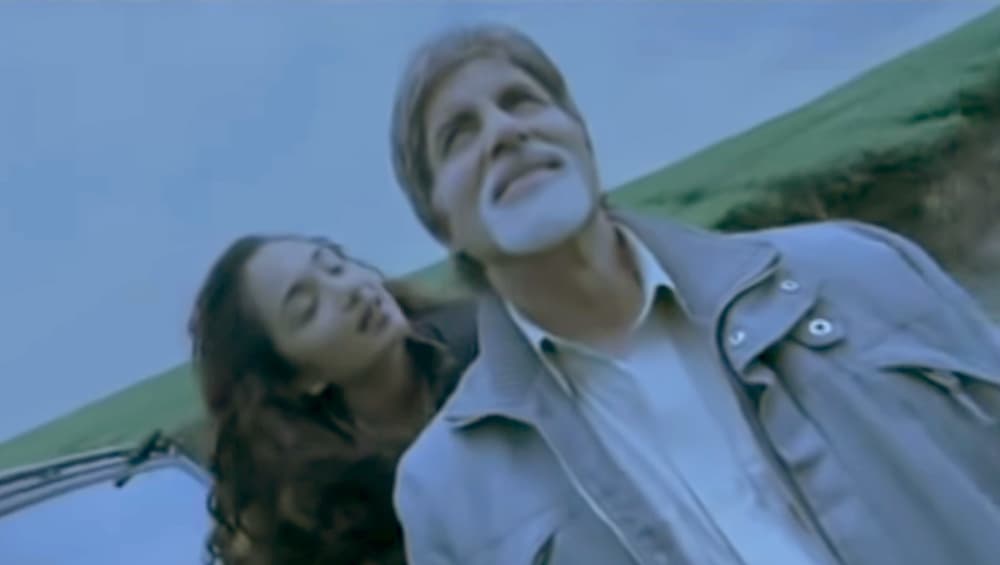 Ram Gopal Verma's directorial venture features a unique love story between a man in his sixties (Amitabh Bachchan), who falls in love with a teenage girl (Jiah Khan). The movie also narrates the complications that Amitabh encounters with his wife and daughter, whose friend is the girl he loves.
Joggers' park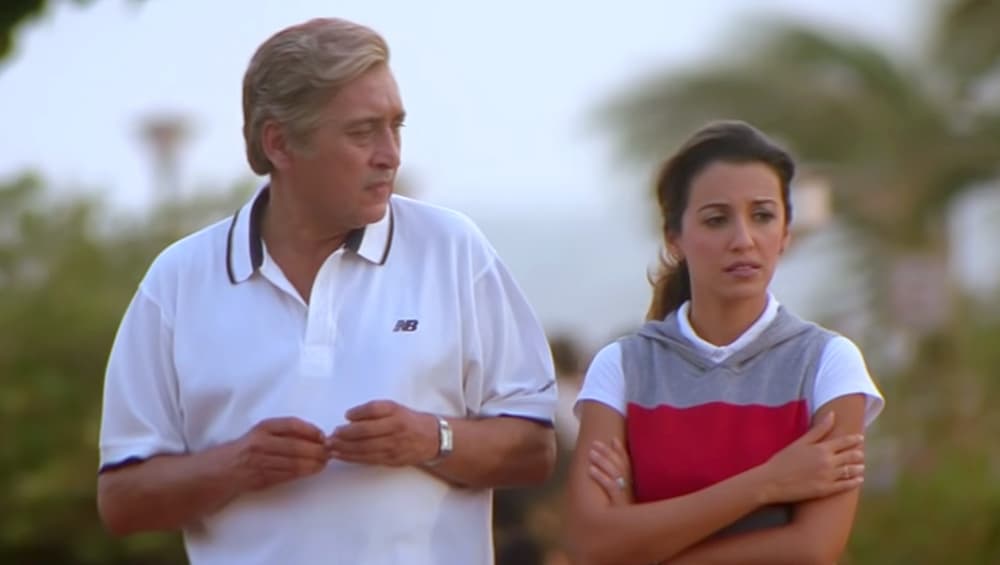 Starring Victor Bannerjee, Perizaad Zorabian and Divya Dutta in lead roles, Joggers' Park was written by Subhash Ghai and made in Hindi and English languages. The movie turns a twist when retired judge falls in love with a 30-year-old independent woman.
Salaam-e-Ishq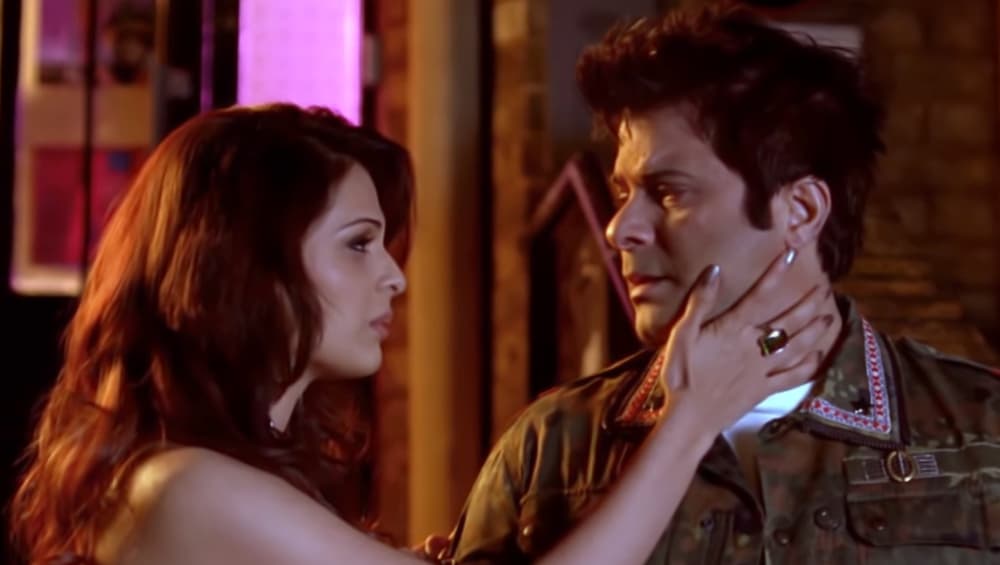 Directed by Nikhil Advani, Salaam-e-Ishq featured an ensemble cast of stars including Akshaye Khanna, Ayesha Takia, Salman Khan, Priyanka Chopra, Anil Kapoor, Juhi Chawla, John Abraham, Vidya Balan, Govinda, Shannon Esra, Sohail Khan and Isha Koppikar in lead roles. In one of the six stories featured in the film, Vinay Malhotra (Anil Kapoor), who is married to Seema (Juhi Chawla) for 15 years, falls in love with a young girl Anjali (Anjana Sukhani). The extra-marital affair later forms complications in his married life.
When talking about unusual pairing, we also saw Ali Bhatt starring opposite Shah Rukh Khan in Dear Zindagi. Though the actors did not get a romantic end, there was a hint of attraction at the end of the movie. Sanjay Leela Bhansali's upcoming big project Inshallah stars Alia Bhatt and Salman Khan in the lead roles. However, the romantic-relation between the actors has not been confirmed. If it happens, then we are looking at yet another reel-life couple with an evident age-gap. Stay tuned for more updates from the world of entertainment.
(The above story first appeared on LatestLY on May 14, 2019 09:01 PM IST. For more news and updates on politics, world, sports, entertainment and lifestyle, log on to our website latestly.com).