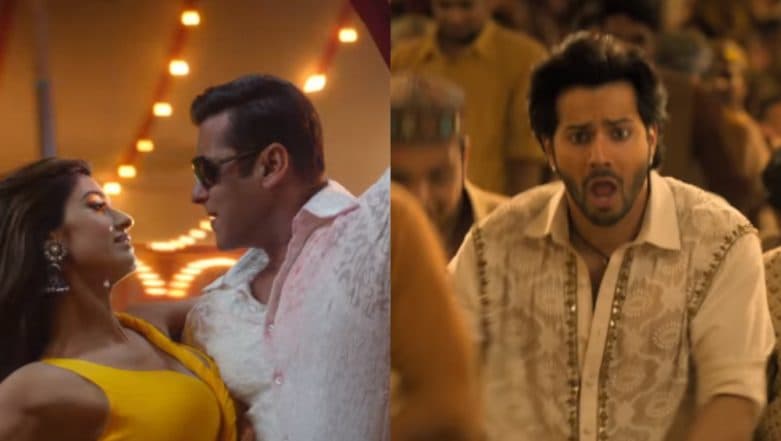 Let me begin by saying that I am no music aficionado. But it doesn't take a musical genius to notice that something very wrong is going on currently in Bollywood. We are living in an era of era-inappropriate songs. A new song, Aithey Aa, from the film, Bharat, came out today and while the number is quite catchy, it just didn't feel right. The reason being that the promo clearly mentions the time period of this dance number is 1983, but the song would only please the musical aesthetics of an EDM-loving-teen. For me, this wildly misplaced number breaks the illusion of the time period that the movie wants to set itself in.
The problem might be small but it just makes me wonder if the makers don't care about detailing at all. Though, in all fairness, there have been zero period movies with era-appropriate songs. I doubt Anarkali actually broke into a Pyaar Kiya To Darna Kya to piss off Akbar as shown in Mughal-E-Azam. But just for some reasons, the songs from that movie get the vibe right.
I started noticing the pattern with Thugs of Hindostan that came out in December 2018. The movie is set in the 1800s and yet had the song such as Suraiyya, which honestly didn't even get the choreography or the costume right, let alone the music.
The problem continued with yet another big budget production house, Dharma. Their film Kalank was set in the partition era and yet has songs like, First Class and Aira Gaira, which can be played in a club today, which is taking creative liberty for a ride.
The nation is currently obsessing over the songs from Bharat. The time period of the film ranges from the 1940s to the 2000s. The first song, Slow Motion, is set in 1964. But it sounds more like it has been carefully crafted to be played in a club in 2019, rather than telling a story set in the 60s. As mentioned already, Aithey Aa also doesn't quite sound like 80's music.
I would like to add that a filmmaker can choose to have modern songs in a period film and still make it work. For instance, Heath Ledger starrer A Knight's Tale is set in middle ages and yet uses classic rocks as You Shook Me All Night Long by AC/DC and We Will Rock You by Queen. I don't know how filmmaker Brian Helgeland managed to do that, but he did.
I am going to leave the question open to the floor. Do you agree that we should not let filmmakers get away with absolutely enraging era-inappropriate songs? Or should we, as Rahul asked Anjali in Kabhi Khushi Kabhie Gham, take a chill pill? Tweet to us @latestly.