The Great Indian Family Movie Review: In 2015, Paresh Rawal, a revered actor who unfortunately has now become known for his bigoted views on social media, starred in a film titled Dharam Sankat Mein. In this film, he portrayed a bigoted Hindu man who discovers one day that he was born a Muslim. The movie explored how this revelation changed his outlook toward the Muslim community, which he had despised all his life. YRF's recent release, The Great Indian Family, directed by Vijay Krishna Acharya, follows a similar storyline, with Vicky Kaushal in the lead role this time. Just like Dharam Sankat Mein, The Great Indian Family suffers from the same issues - it comes across as overly preachy and lacks humor to feel entertaining. The Great Indian Family Song 'Sahibaa': Vicky Kaushal Can't Take His Eyes Off Gorgeous Manushi Chhillar in This Track.
Ved Vyas Tripathi, also known as Billu(Vicky Kaushal), is the son of a respected pundit (Kumud Mishra) in Balrampur, and is known for his catchy bhajan singing style, earning the nickname 'Bhajan Kumar.' His father is chosen to conduct the wedding of the wealthiest man's daughter in town, a ceremony that his rival (Yashpal Sharma) wants to covet. When Billu's father embarks on his annual pilgrimage, the family receives a letter revealing that Billu was actually born a Muslim. The letter claims that a wrong birth certificate was created to show that his mother had twins.
This revelation shatters Billu and causes his most of his family, particularly his uncle (Manoj Pahwa), to treat him differently. Following a confrontation, Billu leaves home and attempts to identify himself as a Muslim to rebel against his family. It's worth noting that the entire situation could have been resolved if his father hadn't turned off his phone during his pilgrimage. Bro, what's the point of even taking that phone with you?
Watch the Trailer of The Great Indian Family:
The Great Indian Family represents an unconventional departure from the type of films Vijay Krishna Acharya (known for Tashan, Dhoom 3, and Thugs of Hindostan) usually makes. After the disastrous response to Thugs of Hindostan, which abruptly halted Aamir Khan's blockbuster streak, it's understandable why Acharya wanted to keep his next film low-key. Given the current high levels of religious discord nationwide, the message that The Great Indian Family seeks to convey is indeed commendable. However, the message is wrapped in a lacklustre film that struggles to take itself seriously even when delivering its preachy moments.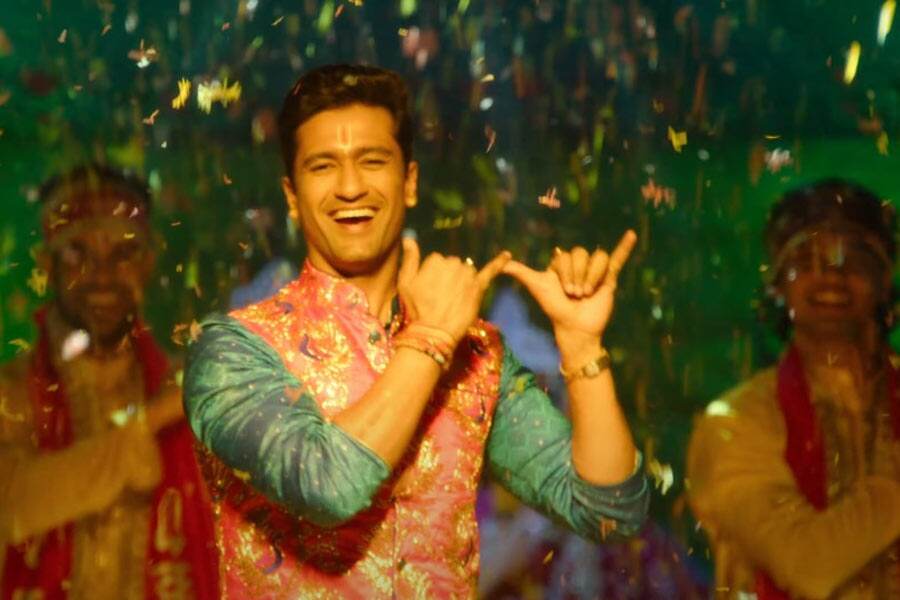 Furthermore, there are double standards at play. It's hard to take the film's intentions seriously when the protagonist mocks the term 'Surgical Strike' while entering a Muslim-dominated area with his friends. While Acharya and Kaushal might congratulate themselves for this meta joke referencing the actor's biggest hit, it highlights Bollywood's continued flawed portrayal of minority communities, when the term Indian usually associate with Pakistan. It also makes it difficult to view the film seriously when the hero is depicted as ignorant enough to believe that Muslims belong to an entirely different world. If it had been established earlier that Billu is clueless, his obliviousness might have been more understandable. However, apart from a brief glimpse of ragging (with no explanation provided), no such context is given. You don't need to spend time with a Muslim family to know they don't greet each other with 'Allahu Akbar.'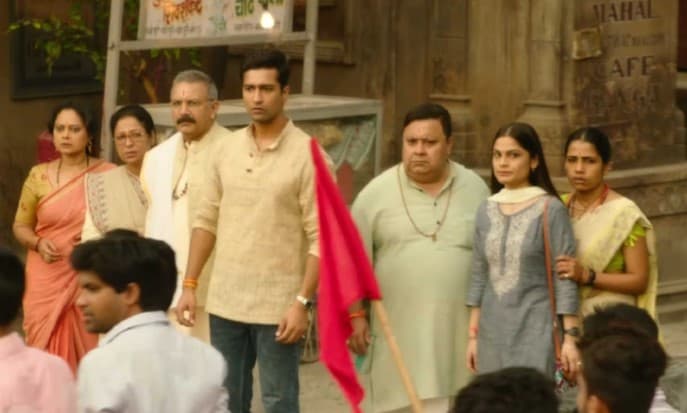 The main issue with The Great Indian Family is that it's a perfect example of how good intentions and messages can be undermined by poor writing. While the film acknowledges the current climate of communal disharmony, it places itself in a fantasy world where everything can be resolved with a clichéd speech in the climax that miraculously changes perceptions in a matter of seconds. Unfortunately, reality isn't that simple. Just a few days ago, a Muslim woman was arrested for practicing her faith in a temple. FIRs are being filed against Muslims for even private prayer sessions, and I don't even want to get into the disturbing incidents of lynchings and murders. It's just naive thinking that one speech could rectify the current atmosphere.
One might argue that The Great Indian Family is just a light-hearted entertainer, so we should not take it that seriously. Agreed, but it's worth remembering that Yash Chopra, the late founder of YRF, made films like Dharmputra and Dhool Ka Phool decades ago, which effectively conveyed messages of communal harmony with greater impact. The song "Tu Hindu Banega Na Musalman Banega" still resonates today for a reason.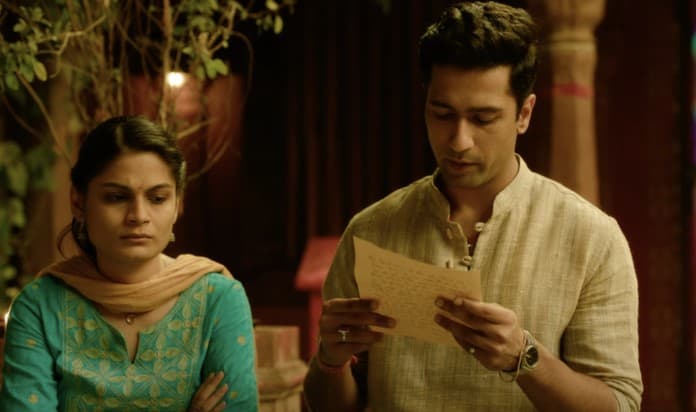 Moreover, The Great Indian Family doesn't even do justice to its title. Aside from the father, son, and to some extent, the uncle, the rest of the family feels peripheral to the plot. The female characters in the family may make occasional comments, but they have little impact on the narrative. Billu's romance with Sikhni Jasmeet (Manushi Chhillar) also feels superficial. It's disappointing that the film doesn't address the uncle's own bigotry, which led to their family conflict and Billu's departure, before the eventual family reunion.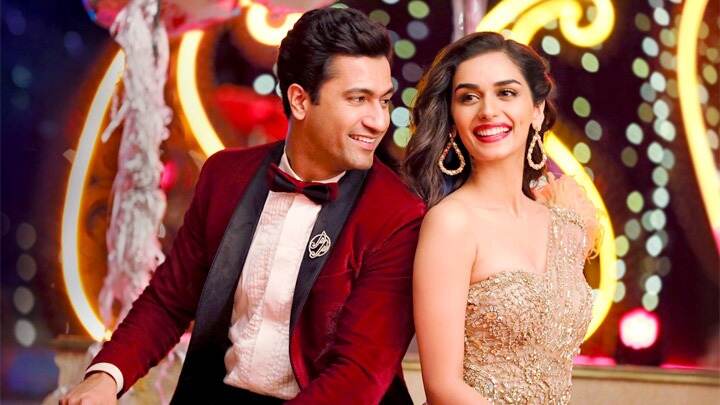 At least Vicky Kaushal delivers a committed performance, as he often does. Among the supporting cast, Kumud Mishra stands out and leaves an impression. Manushi Chhillar shows more confidence as an actress compared to her debut film, Samrat Prithviraj, but her character doesn't offer much substance. It's disheartening to see Bhuvan Arora, the breakout star from Farzi, wasted in the role of the 'good friend.'
Final Thoughts
Near the climax, there is a scene where the background score begins with a shloka before transitioning into a chant of 'Allah Ho.' I found that this particular aspect had better impact than the rest of the film put together. Despite commendable intentions and Vicky Kaushal's dedicated performance, The Great Indian Family suffers from lackluster execution, inconsistent character development, and an overly simplified resolution. Not to mention, it falls short in delivering genuine moments of laughter.
(The above story first appeared on LatestLY on Sep 22, 2023 02:14 PM IST. For more news and updates on politics, world, sports, entertainment and lifestyle, log on to our website latestly.com).