What can you say about a director who has given a huge blockbuster in his first movie and continued to do so for years, only giving a couple of flops in between? Hello, people, meet Shankar Shanmugham. The director with an eye for technical brilliance and a love for making scenes grander in scale, Shankar is responsible for the reinvention of the concept of vigilante, of good vs bad. Shankar has worked with some of the popular stars of the era like Rajinikanth, Kamal Haasan, Aishwarya Rai Bachchan, Chiyaan Vikram, Thalapathy Vijay, Sushmita Sen, Arjun Sarja, Anil Kapoor, Manisha Koirala et al and delivered huge hits with them. His last film, 2.0, is considered as the most expensive film ever made in India. Akshay Kumar – Rajinikanth's 2.0 to Have a Sequel? Here's What Filmmaker Shankar Has to Say.
What we love about his movies is how he crafts the protagonist of the film. They may look to be made of the similar mould; as I said before, Shankar just loves the concept of vigilante in a society, of a man who fights the corrupt system all alone and emerges victorious in the process. But that's not the only criteria to be a Shankar hero, nor are they the same type. On the occasion of his birthday, let's looks at the seven awesome protagonists that Shankar has given us.
Krishnamoorthy in Gentleman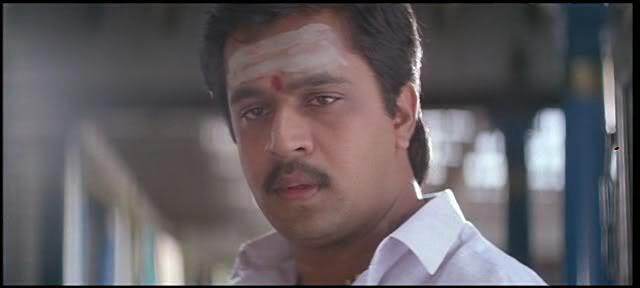 Played by: Arjun Sarja
At first glance, Krishnamoorthy is just a simple Brahmin caterer who can't think beyond making sambar and bringing reckless girls to the right path. Who knew that he was secretly a vigilante seeking vendetta against a corrupt minister who did him wrong once, and others of his ilk. What's special about Kicha is that in the end, he accepts that his ways weren't exactly law-abiding and he faces the full legal consequences of his actions. But not before bringing the guilty to the light.
Senapathy in Indian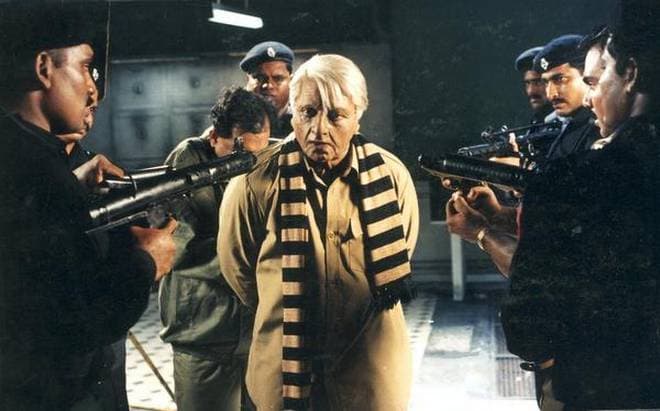 Played by: Kamal Haasan
Senapathy in Indian makes me wonder if this is what Netaji or Bhagat Singh would have become, if they had lived this long and seen how the country that they fought to get free turned this bad. As a former freedom fighter, who becomes a murderous vigilante against the corrupt, Senapathy doesn't let his age come in the way of his task. Or even his son, who becomes his final target. Indian 2: Kamal Haasan, Kajal Aggarwal Starrer to Release on Tamil New Year 2021?
Pugazh in Mudhalvan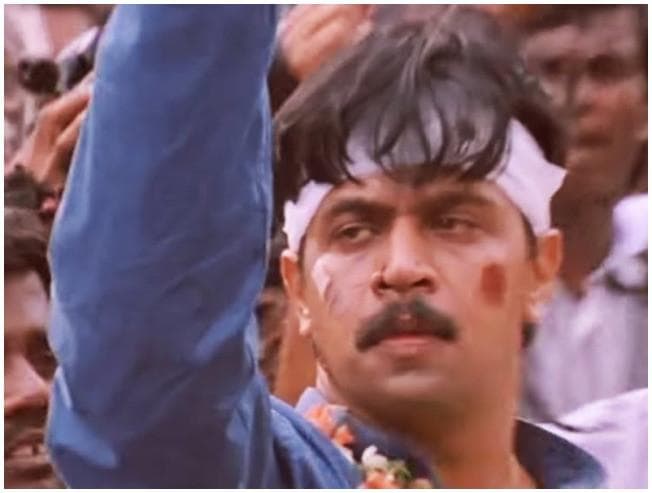 Played by: Arjun Sarja
After seeing so much red-tapism and corruption, didn't all of us think, at one point of time, if we could be in a seat of power and change things around? In Mudhalvan, an honest reporter Pugazh gets exactly that opportunity - in a challenge of egos, he is given a chance to be the Chief Minister for one day. And he shows in that little period, how much can be done for the state. Sure, it may feel like a fantasy but like the public shown in the movie, we are all seeking a hero like Pugazh!
Harini in Boys
Played by: Genelia D'Souza
Shankar has one big flaw - he doesn't exactly write strong female characters. However, like how Boys was Shankar taking a detour with the kind of films he is usually associated with, the same goes for its female lead. Sure, she is in a movie called Boys and is the sole girl in the gang of horny boys, but Harini is not a mere female who is willing to subdue to her man or even her family. She is a girl who likes to live by her rules and demands that respect from her loved ones, even if she doesn't need to dictate it verbally. In Shankar's world filled with arm-candies and damsels-in-distress, Harini is a rebellious exception, just the way we like it.
Ambi/Anniyan in Anniyan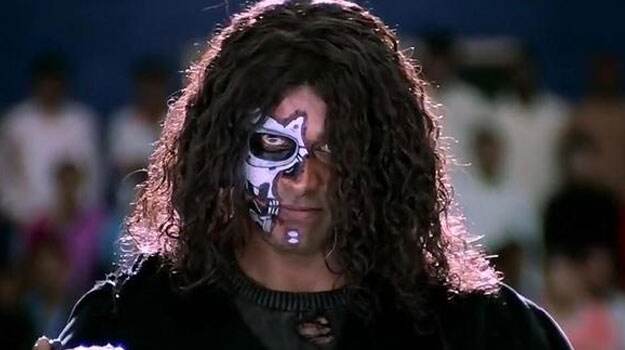 Played by: Chiyaan Vikram
Chiyaan Vikram is a brilliant actor and his range is put to great use in Anniyan. While the likes of Krishnamoorthy and Senapathy have to put a safe facade to hide their vigilante side, poor Ambi doesn't even know that he hides a murderous persona within himself. Or for the matter, a romantic flirt too. If Ambi is a naive lawyer who can't see the rules being broken even by his loved ones, then Anniyan is there to see that those who do, are punished the manner worth their crimes, including the loved ones. And even if they share the same body, the twain shall never meet.
Sivaji in Sivaji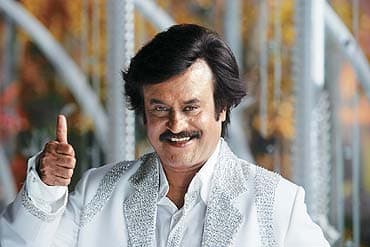 Played by: Rajinikanth
Sivaji is everything we expect Rajinikanth to do in a movie. He romances, he cracks jokes, he fights baddies. But he also fails, and he fails badly, losing nearly everything he made. But this is Rajinikanth we are talking about, and Sivaji returns in an even more powerful avatar. He is the perfect example of how you can't put a man down, if he has the will of not wanting to lie down.
Chitti in Enthiran
Played by: Rajinikanth
It is difficult to call Chitti a protagonist, considering the evil turn that he takes later in the movie. But Chitti the robot is Shankar's way of looking at a newborn baby. If you teach him to be good, he will turn all right and do great things. And if you fill his mind (or in Chitti's case, his system) with poison, then he could be your worst enemy. Chitti is what you make of him, so everything bad he does in the film is either his creator Vaseegaran's fault or the villain, Bohra's deviousness.
(The above story first appeared on LatestLY on Aug 17, 2019 08:30 AM IST. For more news and updates on politics, world, sports, entertainment and lifestyle, log on to our website latestly.com).