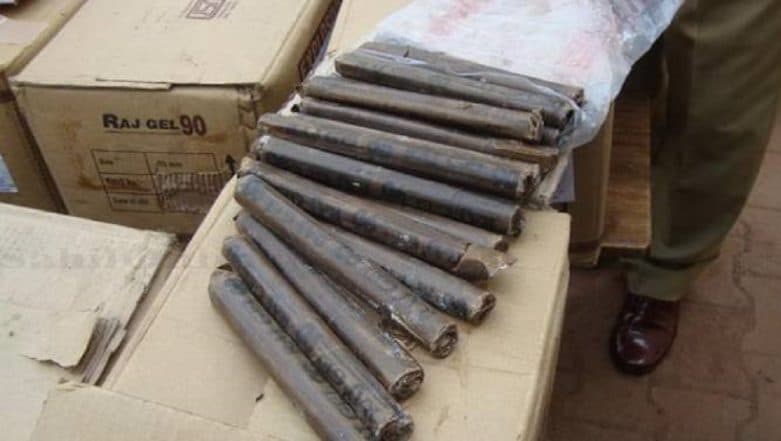 Mumbai, April 16: The Kalyan crime branch unit 3 on Sunday (April 15, 2018) arrested two individuals named Ashok  Tamhane, 28 years old and Sameer Dhule, 24 years old for allegedly carrying illegal gelatin sticks and detonators(explosives). The team of crime branch officials laid a trap after receiving secret information from their source and seized 199 gelatin sticks and 100 detonators worth rupees lakh from them, the official statement released by the Kalyan crime branch states.
The official press release further clears that the two had been arrested after they confessed to the police that they were carrying the explosives to sell it to someone, and for the deal they had come to the said location-Taloja Road, Kalyan from where they had been arrested
"Both were found to be suspicious as per their body language and hence been arrested. Also, they were carrying a black color bag, when opened found with explosives," the press release elaborates. Under Indian Penal Code (IPC) Act section 286 (Negligent conduct with respect to explosive substance as to endanger human life, or to be likely to cause hurt or injury)and Section 34- (a criminal act is done by several persons in furtherance of the common intention) has been registered against the duo.
Also, section 5 and 6 under the Explosive Substance Act (Punishment for making or possessing explosives under suspicious circumstances without any licence) has been put in the First Information Report (FIR).
Meanwhile, police is also probing whether there was any motive or conspiracy to conduct any explosions in the city. While the police is yet to find out as from whom the two men had sourced the explosives.