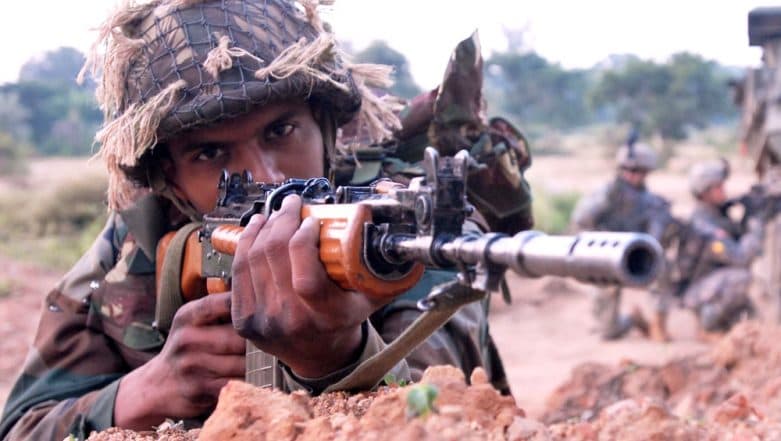 New Delhi, July 11: Pakistan authorities have denied the existence of any Indian Prisoners of War (PoW) in their custody, despite the Indian government trying hard to ensure their release from the neighbouring countries.Geneva Convention for Protection of Prisoners of War: Know About the Treaty which Protects the Rights of POW.
Minister of State for External Affairs V Muraleedharan in the Lok Sabha said that the number of Indian Prisoners of War (PoW) taken into custody during Indo-Pak wars of 1965 and 1971 stands at 83.
The Indian government says that 54 soldiers and officers from the Indian armed forces are missing or killed in action during the 1971 Indo-Pak War. Many of them are believed to be alive and imprisoned in different jails in Pakistan.
In 2017, External Affairs Minister Sushma Swaraj had suggested to the High Commissioner of Pakistan that both the sides should consider early release or repatriation of elderly, mentally unsound and women prisoners in their custody on humanitarian grounds.
(With additional inputs from ANI)