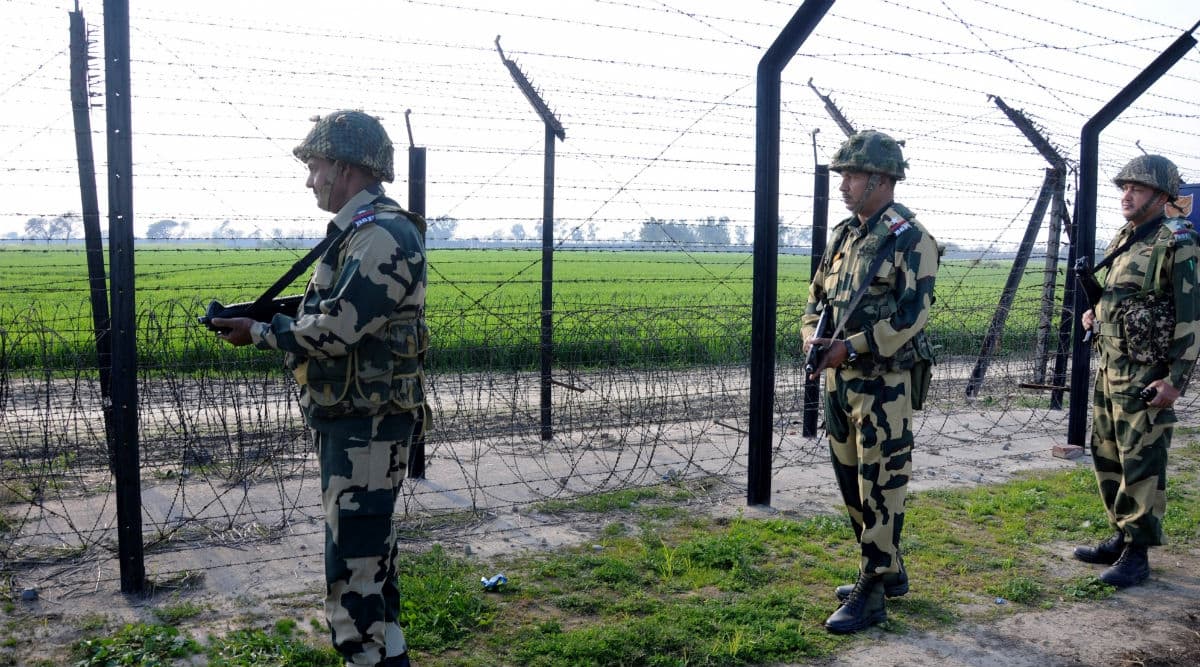 Srinagar, November 12: Pakistan on Tuesday again violated ceasefire in Jammu and Kashmir's Poonch district. According to a report, Pakistan troops resorted to unprovoked firing and shelling in Shahpur at around 4 pm. The Indian Army retaliated strongly. There was no report of any casualty in the Pakistani firing at the time of filing this copy. This came a day after reports said that Pakistan has increased troops on the Line of Control (LoC). Jammu and Kashmir: Indian Army Causes Heavy Damage to Pakistan Side.
According to the Indian Army's report, Pakistan has also placed artillery guns across the Line of Control to carry out continuous shelling on the Indian side, violating the ceasefire agreement. "Pakistan has started targeting civilian areas along the Line of Control indulging in heavy artillery firing. There have been increased attempts to push in terrorists from launch pads metres away from the LoC. The launch pads are full of terrorists waiting to infiltrate," the report stated.
On November 8, an Indian soldier lost his life in ceasefire violation by Pakistani forces in Krishna Ghati sector in Jammu and Kashmir's Poonch district. According to the report, Pakistan has deployed around 2,000 personnel from its special operations wing - Special Service Group (SSG) on the LoC. The country also has a deployment of close to 90,000 troops on the LoC against the 1,13,000 Indian Army personnel.
There were 351 Pakistan-initiated ceasefire violations along the LoC in various sectors of Jammu and Kashmir in October, according to the Indian Army. The only other month in which ceasefire violations had crossed the 300-figure mark was August, the month in which Parliament withdrew special status to Jammu and Kashmir by repealing Article 370 of the Constitution. (With agency inputs)