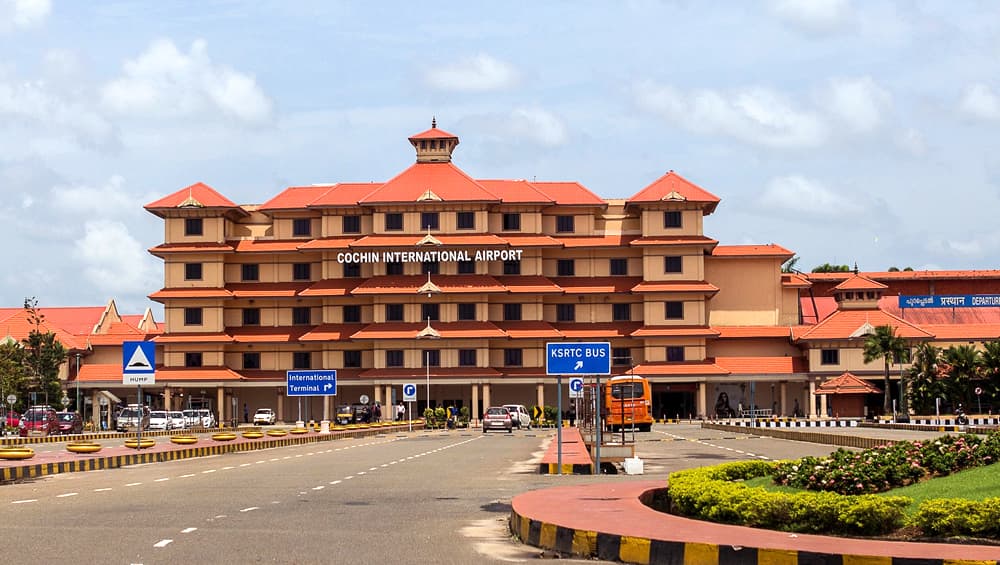 Kochi, October 5: In a bizarre incident, a young boy was held at the Cochin international airport in Kerala for smuggling gold under his wig. According to a report by The Hindu, the young boy failed at his attempt after the Customs Air Intelligence officials at the airport spotted a design on his head on Friday. Reports inform that the boy had shaved off portion of his hair in such a manner that he was able to conceal the smuggled gold. The officials later seized the contraband.
The report further informs that the youth, identified as Naushad, is a resident of Malappuram. The teen landed at the Cochin Airport from Sharjah and had nearly 1.13 kg of gold hidden in compound form under his wig. Giving details about the incident, officials informed that the boy had had shaved off a portion of his hair in an attempt to hide the valuable contents that he allegedly got from Sharjah.
Here's the tweet:
Youngster held at Cochin international airport for smuggling gold under wig https://t.co/nnJbDXTbFS pic.twitter.com/auLyJJ4CyB

— Editor on eTN (@CNN_newstrend) October 5, 2019
According to reports, the investigation into the matter is currently underway, where officials are tracing links as where it was meant to be delivered. Several such cases have been reported from different airports in the past where customs officials have seized smuggled items.
In July, a drug smuggler was arrested by police at Barcelona's International Airport for hiding cocaine worth USD34,000 under his wig. The officials got suspicious as the man looked nervous and was wearing an oversized wig under his hat.
In another similar incident, a woman was arrested at Bengaluru's Kempegowda International Airport (KIA) for trying to smuggle drugs to Doha in Qatar. Reports inform that the woman was nabbed on Saturday from airport's parking lot with contraband concealed in sanitary pads.