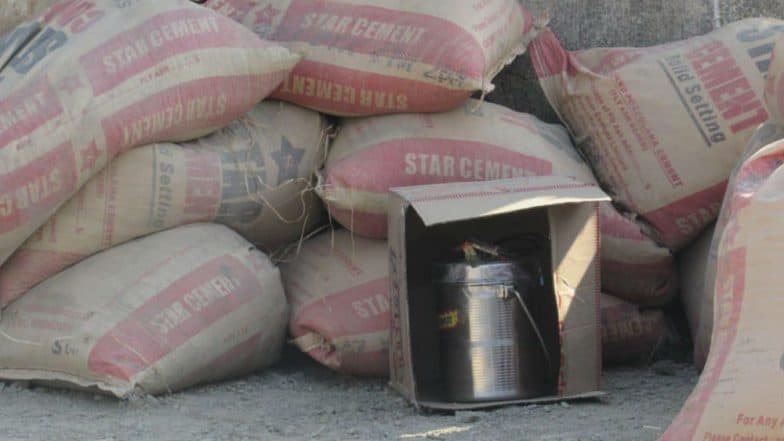 Imphal, February 14: An improvised explosive device (IED) was found outside a school in Canchipur town in Manipur's Imphal on Thursday. According to initial reports, security forces arrived at the spot where the bomb was spotted.
Visuals from the spot show the IED bomb is kept in a steel container. The area has been cordoned off by security forces. Further details were awaited.
In January, an IED exploded near Border Roads Task Force (BRTF) complex in Lamphelpat area of Imphal West district. No causalities were reported.