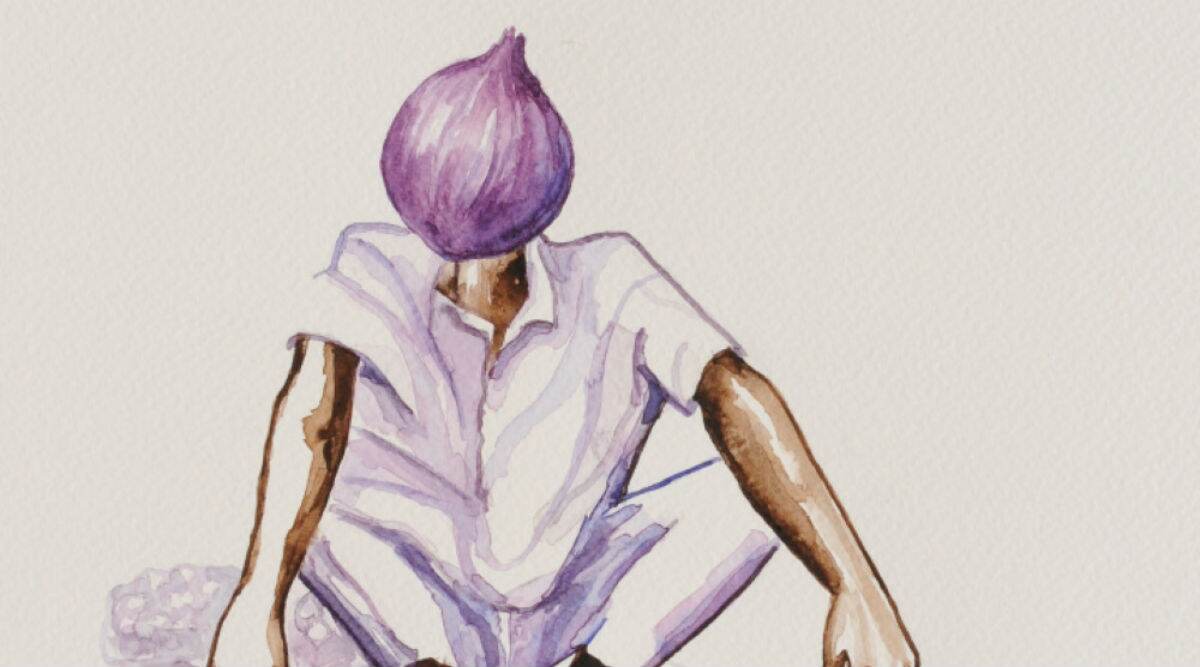 Mumbai, September 20: There will be an increase in prices of onion in retail markets in coming days as the average wholesale onion price at Lasalgaon Agricultural Produced Market Committee (APMC) jumped to Rs 1,000 per quintal on Thursday, touching a four-year high. The increase in wholesale prices will reflect in retail markets in a day or two. There has been a steady rise in onion prices at Lasalgaon APMC, the country's largest wholesale market. Onion Prices Double in Parts of Karnataka Due to Heavy Rains and Floods.
When the auction closed at Laslagaon AMPC on Thursday, the average wholesale price was Rs 4,500 per quintal. The previous highest average wholesale price was recorded in September 2015 when it went up to Rs 4300 per quintal. The all-time high average wholesale price of onion was Rs 5,700 per quintal on August 22, 2015. The fresh increase in wholesale prices has started reflecting in retail markets. MMTC Not to Import Onions From Pakistan Over Kashmir, Modifies Tender.
In Maharashtra's Nashik, onion is being sold at Rs 50 per kilogram as against Rs 35/kg last week. The prices are set to rise in other cities as well. The fresh increase in average wholesale rates is the result of a shortage of onions in areas in the south Indian states where they are grown. Therefore, demand is high in south Indian states. Moreover, the Kharif crop hasn't reached the market yet.
In Maharashtra particularly, there has been a shortage in supply of onions over past weeks. The Lasalgaon AMPC, which last month recieved around 15,000 quintals a day, is receiving 10,000-12,000 quintals a day this month. The situation is likely to improve when fresh onions will arrive from south Indian states. However, it will take 10-15 days. For a brief period, onion prices in retail markets across Maharashtra could go up.
"There has been a sudden drop in the arrival of onions for the past few days due to continuous rains in the district. Rainwater has got into many farms which have onion storage facilities. On Thursday, just 7,000 quintals of onions were brought to the market," AMPC officials were quoted by TOI as saying.