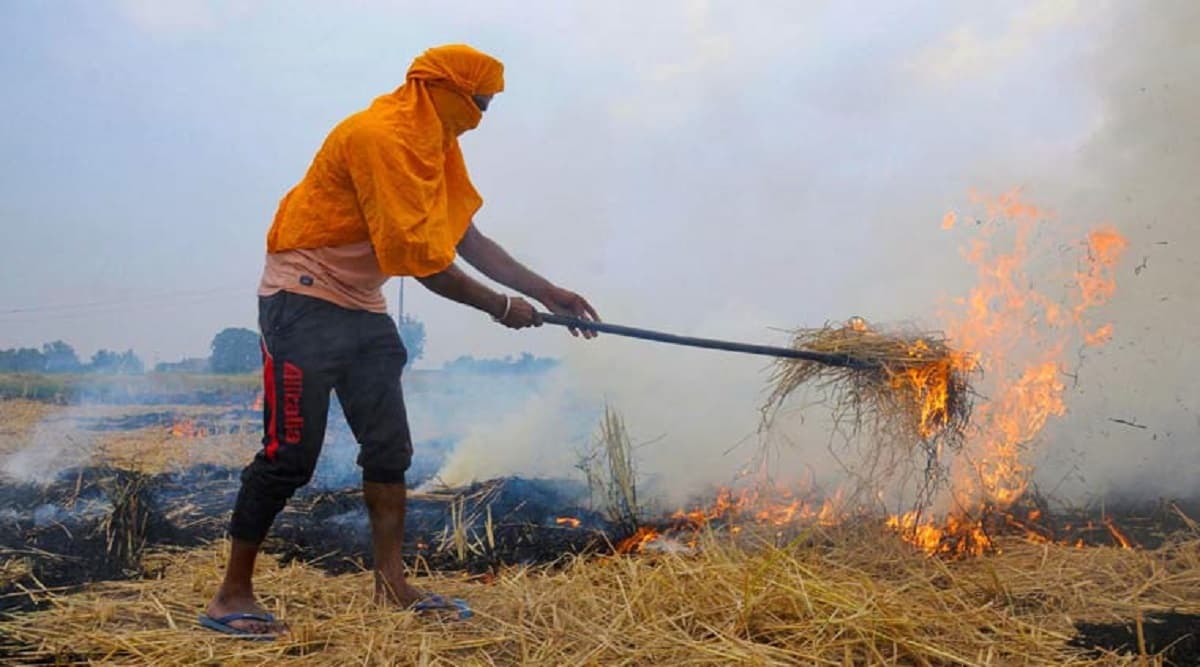 Punjab, November 12: The stubble burning incidents in the state has not reduced and has reached 48,000 cases on Monday despite the Rs 100 per quintal financial help to the farmers for not setting the crop residue on fire. According to a Times of India report, on a daily basis, 2,000 cases are being reported and it is expected that it will cross last year's count of 49,000. Delhi Air Pollution: Air Quality Again Deteriorates to 'Severe' Category As Stubble Fire Count Shoots Up & Temperature Dips in National Capital.
2,147 cases of stubble burning cases were recorded on Sunday, thus taking the total count to 48,155. Last year on the other hand only, 40,774 cases were reported till November 10. The rise in the number of stubble burning cases has caused the air quality in the financial capital to deteriorate and reach the 'severe' category on Tuesday. People in the financial capital are choking in the middle of such toxic air and suffering from respiratory ailments.
CM Kejriwal had tweeted saying, "We should stop stubble burning. People are suffering immensely. SC has also directed. Pollution has again started increasing in Delhi due to stubble burning after some respite last week."
Suggesting measures on how to deal stubble burning, Kejriwal had earlier suggested the use of technology which will convert stubble to CNG. He had requested the cooperation of the neighbouring state governments in making it possible.
The Central Pollution Board has said that while the air quality has deteriorated to 'severe' category on Tuesday, it is likely to improve marginally on Wednesday and may remain in the upper end of the very poor category.