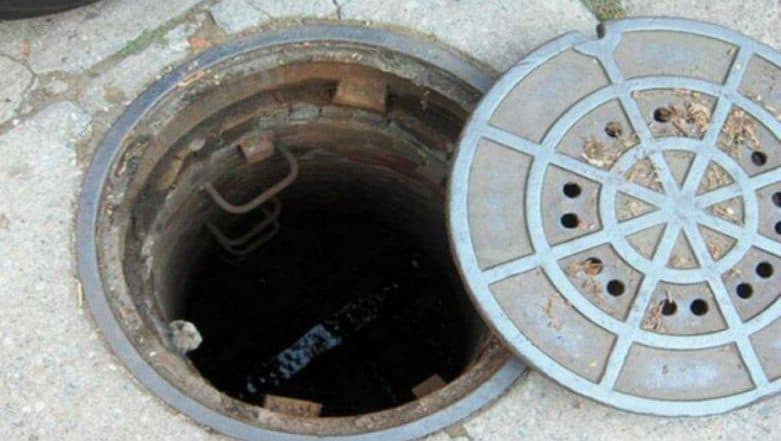 Ghaziabad, August 22: Five people died on Thursday while cleaning sewer in Uttar Pradesh's Ghaziabad district. The incident took place in Nandgram village when sanitation workers fell unconscious and died after inhaling toxic fumes. As of now, the identities of the victims have not been identified. According to reports, the victims landed at the sewer line at the behest of a contractor. Robots to Clean Sewers, Septic Tanks in Delhi?
A person who died was taken out of the sewer by the people nearby. After police and district officials were informed, the remaining bodies were recovered. At present, all the bodies have been taken to the hospital for postmortem. Delhi: Five Sanitation Workers Suffocated to Death While Cleaning Sewer.
In July, seven people, including four sanitation workers, died while cleaning sewer of a hotel in Gujarat's Vadodara district. According to police, when one sanitary worker failed to return from the septic tank, his three colleagues went to find him. Later, when none of of the four returned, three hotel staff went inside to help them, but they too fell unconscious and died.
According to the National Commission for Safai Karamcharis (NCSK) report, 814 sanitation workers have died while cleaning sewers in the country since 1993 to July 5, 2019. The maximum deaths were reported from Tamil Nadu (206) and Gujarat (156) in the last 26 years.