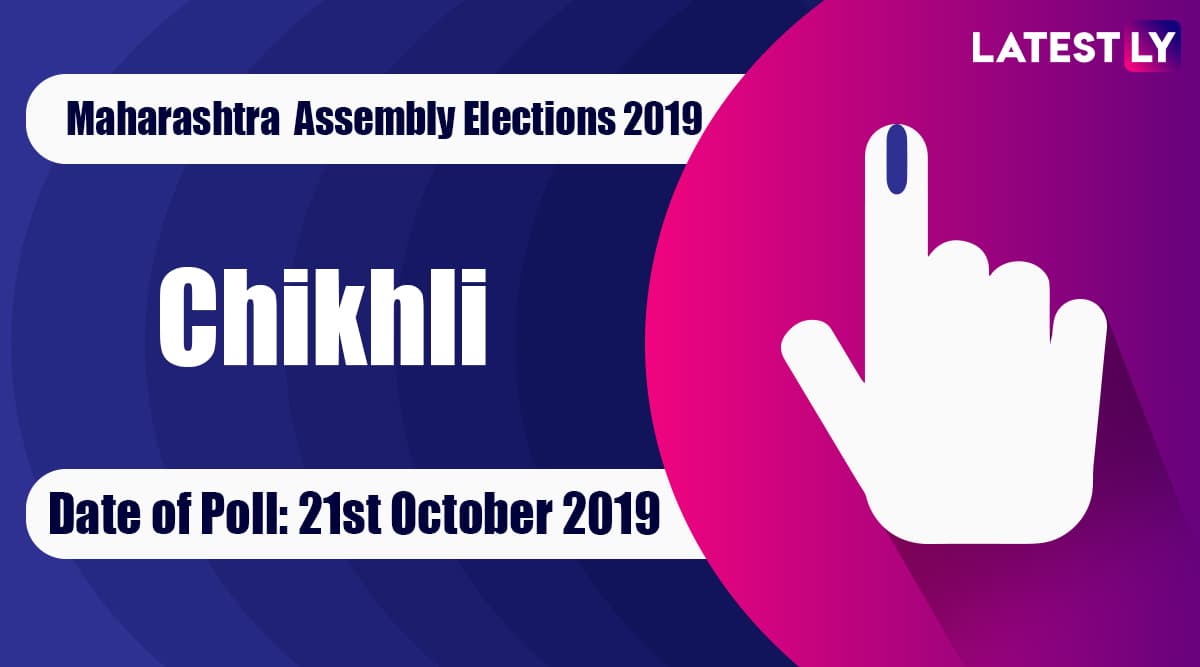 Mumbai, October 14: Chikhli Vidhan Sabha constituency is one of the 288 constituencies of Maharashtra Vidhan Sabha and one of the seven which are located in Buldhana district. Shweta Vidyadhar Mahale of BJP won from the constituency. Chikhli Vidhan Sabha constituency had their 2019 General Assembly elections on October 21. The counting of votes and the final results were declared on October 24.
Chikli is part of the Buldhana Lok Sabha constituency along with five other Vidhan Sabha (assembly) constituencies, namely Buldhana, Sindkhed Raja, Mehkar, Khamgaon and Jalgaon (Jamod). The sitting MLA from the constituency is Rahul Siddhvinayak Bondre from the Congress party. He won the 2014 General Assembly Elections with 61,581 votes ahead of BJP candidate Khabutare. Karjat Vidhan Sabha Constituency Election Result 2019 in Maharashtra: Mahendra Sadashiv Thorve of Shiv Sena Wins MLA Seat in Assembly Polls.
All the election-related procedures are to be completed before Diwali this year. The main parties contesting for the 288 Maharashtra Assembly seats elections are the Bharatiya Janata Party (BJP), Shiv Sena, and the Indian National Congress (INC).
The Konkan Divisional Commissioner Shivajirao Daund has directed officials concerned to ensure all facilities for disabled persons and senior citizens during voting and to shun the use of plastic at the polling booths. In the 2014 Maharashtra assembly elections, the BJP emerged as the single largest party winning 122 seats.