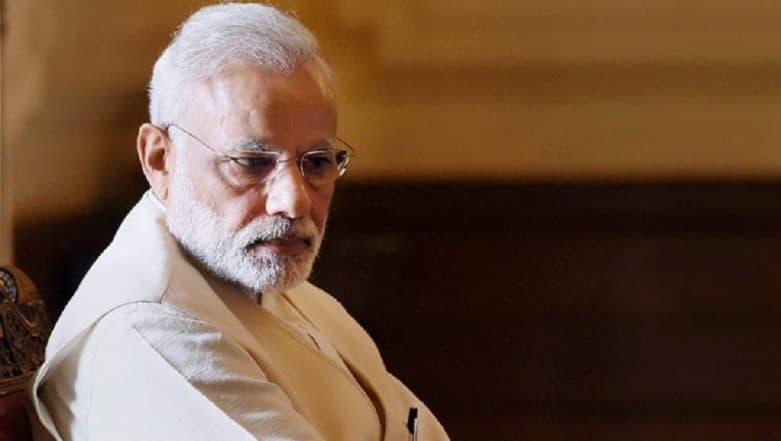 New Delhi, November 6: Prime Minister Narendra Modi should apologise to the nation, demanded the Congress, as it plans a massive protest in the national capital on Thursday -- to mark the second anniversary of the demonetisation drive.
Describing the note ban order as a "tughlaqi" experiment which ended up derailing the economy, the Congress said it served no other purpose than to cause unbearable hardship to the common man. Congress to Observe 'Black Day' on November 8 to Mark 2nd Anniversary of Demonetisation.
The economy was left wrecked with the shock decree issued on November 8, 2016, said Congress spokesperson Manish Tewari, adding that its impact is yet to be overcome.
Comparing the demonetisation order with the economic policies enacted by 14th century Delhi Sultan Muhammad bin Tughlaq, Tewari said both were equally unilateral and lacked logic.
Notably, the demonetisation drive came into effect at 8:15pm on November 8, 2016, when the Prime Minister declared Rs 500 and Rs 1000 currency notes as non-legal tender.
The move led to chaos across the nation, with serpentine queues being witnessed outside ATMs in all corners of the nation. Over 150 people died of cardiac arrest while standing in queues, whereas, dozens committed suicide.
"None of the objectives cited for taking almost Rs. 16.99 lakh crore out of circulation were achieved... today, there is more cash in circulation than there was on November 8, 2016. So, under these circumstances, we demand that the Prime Minister stand up and apologise to the people of this country for wrecking the Indian economy through this Tughlaqi decree," Tewari said, while addressing a press conference today.
The protests planned on Thursday will witness Congress president Rahul Gandhi leading the protest march, with other leaders of the Opposition also expected in attendance. Former prime minister Manmohan Singh or ex-finance minister P Chidambaram would be addressing the press to point out the purported failures in the Indian economy under the current dispensation.