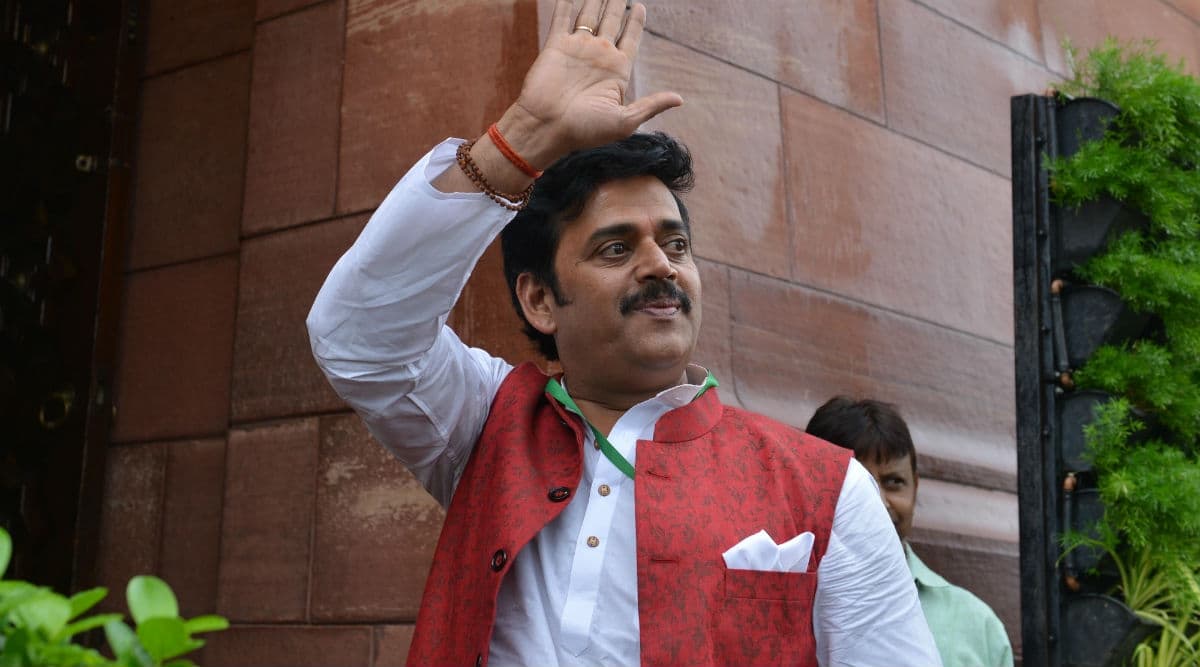 New Delhi, December 4: In what could trigger a political row, Bharatiya Janata Party (BJP) lawmaker Ravi Kishan on Wednesday said that India is a 'Hindu Rashtra' (Hindu nation) as 100 crore Hindus reside here. Ravi Kishan, who represents Uttar Pradesh's Gorakhpur in Lok Sabha, further said that the Modi government wants to create a global identity for India based on its "culture" where everyone resides in peace. Citizenship Amendment Bill Gets Green Signal From Cabinet: Here's All You Need to Know About the Contentious CAB.
"The population of Hindus is 100 crores, so obviously India is a Hindu Rashtra," Ravi Kishan told news agency ANI. Speaking to another news channel, the BJP MP also backed the contentious Citizenship Amendment Bill. When asked if the proposed legislation targets Muslims, he said that there has to be an identity of the nation based on its culture. "Like there are Muslim and catholic countries, India should have an identity," he said. India Has Become Undeclared 'Hindu Rashtra', Says Azam Khan.
His reactions came moments after the Union Cabinet approved six bills including the Citizenship Amendment Bill. Information and Broadcasting Minister Prakash Javadekar said the Citizenship Amendment Bill takes care of India's interests. "I am confident that when the Bill's provisions are announced, Assam, Northeast and the entire country will welcome it," he said. The legislation seeks to provide Indian nationality to Hindus, Christians, Sikhs, Parsis, Jains and Buddhists fleeing persecution in Pakistan, Afghanistan and Bangladesh.
The proposed Bill, which amends the Citizenship Act, 1955 to make illegal migrants in select categories eligible for citizenship, has been attacked by the Opposition, minority outfits and others for leaving out the Muslims and also on the ground that it is at odds with the Constitution, which does not differentiate between citizens on the basis of their faith.