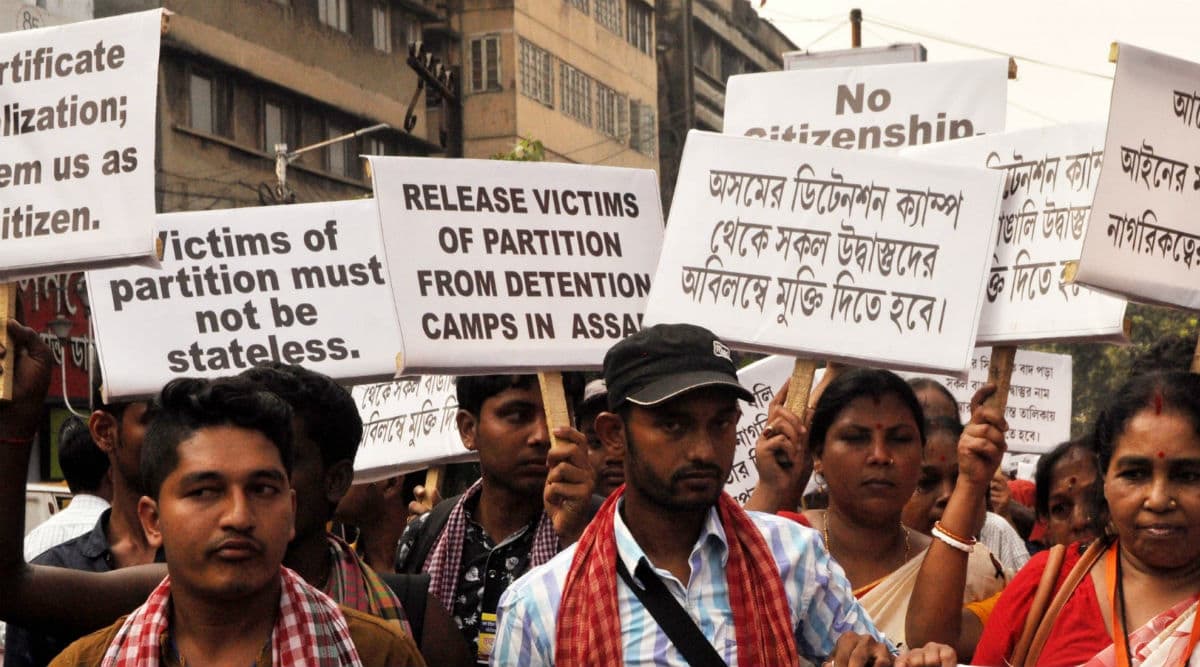 New Delhi, December 4: The Union Cabinet on Wednesday cleared the contentious Citizenship Amendment Bill or popularly known as CAB. As per reports, the bill will be tabled in Parliament on December 9 .This comes as the Centre is facing strong opposition regarding the bill from the Northeastern states. The Bill has come under the scanner of Opposition for its apparent communal overtone.
The Citizenship (Amendment) Bill seeks to grant Indian citizenship to non-Muslims who fled religious persecution from Bangladesh, Pakistan and Afghanistan and entered India before December 31, 2014.
What is the Citizenship Amendment Bill?
The Bill seeks to make people beloging to six communities namely Hindu, Sikh, Buddhist, Jain, Parsi, and Christian illegal migrants from Afghanistan, Bangladesh, and Pakistan, eligible for citizenship of India. So, the Bill aims to make it easier for non-Muslim immigrants from India's three Muslim-majority neighbours to become citizens of India. Citizenship Bill Row: Protest Intensifies Across Manipur, Section 144 Imposed in Imphal East Till February 12.
The Bill seeks to amend the Citizenship Act, 1955, under which, one of the requirement for getting citizenship is that the applicant must have resided in India during the last 12 months, as well as for 11 of the previous 14 years. The amendment relaxes the second requirement from 11 years to 6 years as a specific condition for applicants belonging to these six religions, and from the above three countries, according to an Indian Express report.
The Bill will apply to all States and Union Territories of the country and the beneficiaries of Citizenship Amendment Bill will be able to reside in any state of the country
The Bill has been criticised for leaving out the Muslims  and also on the grounds that it contradicts the Constitution for discriminating people on the basis of faith. The Northeast people are opposing the Bill because they believe by granting citizenship status to foreign refugees, it will undermine the ethnic communities living in the region.