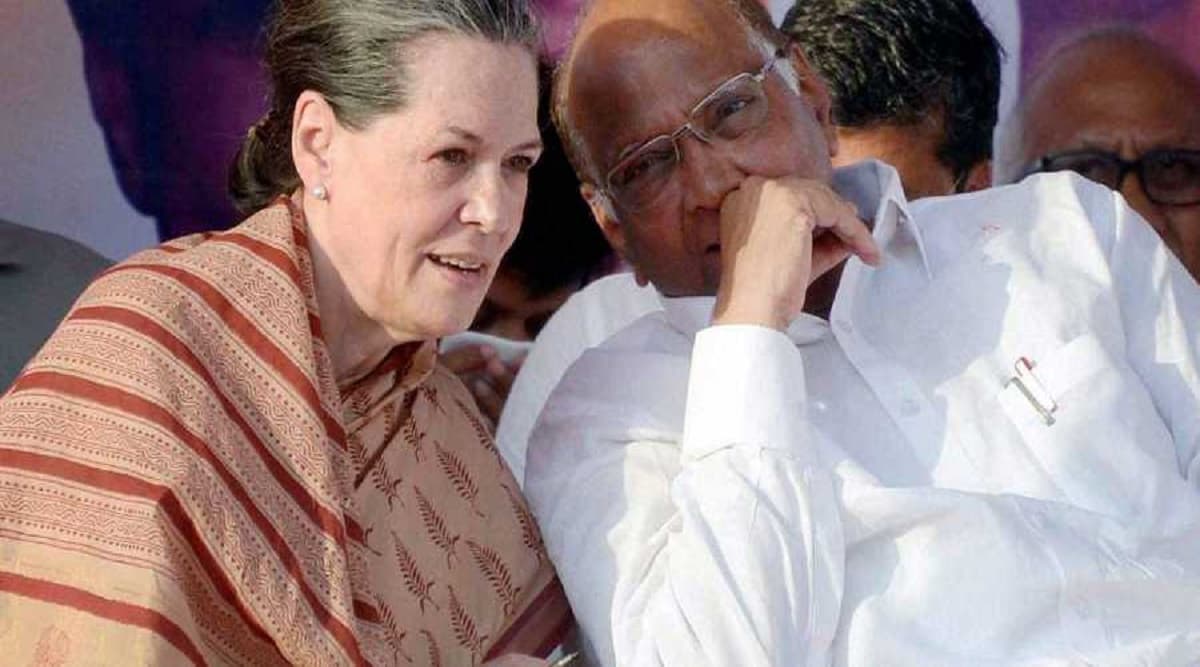 Mumbai, November 12: Hours after keeping the Shiv Sena and the Nationalist Congress Party anticipation, Congress president reached out to her NCP counterpart Sharad Pawar shortly past noon on Tuesday. In the phone conversation, Sonia deliberated with Pawar on the political impasse in Maharashtra. While the final decision taken by the Congress high command - on whether to support a Shiv Sena-led government formation - is awaited, the party has decided to send three senior leaders to the state.
Congress veterans Ahmed Patel, Mallikarjun Kharge and KC Venugopal would be arriving in Mumbai shortly, where they would be holding a meeting with Pawar. Post the meeting, the final decision taken by the Congress is expected to be announced. Maharashtra Deadlock: Congress Yet to Clear Stand on Shiv Sena, NCP Insiders Doubt Meeting Governor's '8:30 PM Deadline'.
The Congress and NCP are also facing time constraint as the Governor-imposed deadline for staking claim towards government formation ends at 8:30 pm today. If the NCP succeeds in reaching the Raj  Bhavan with the requisite numbers before the said time, Governor Bhagat Singh Koshyari will allow the party to form the government.
Update by ANI:
Senior Congress leaders Mallikarjun Kharge and Ahmed Patel to meet NCP leaders in Mumbai, later today pic.twitter.com/V4SzMy3A15

— ANI (@ANI) November 12, 2019
"NCP and Congress had pre-poll alliance and final decision will be a collective decision. Our talks with NCP are on, and we will only move forward once discussions with them are done," Kharge told reporters in Delhi, shortly before departing from Mumbai.
"Congress president Sonia Gandhi ji and Sharad Pawar ji too held discussion. We will hold further talks and will take a decision collectively," he further added.
The round of hectic post-poll politics has been witnessed in Maharashtra over the last fortnight, after cracks emerged in the BJP-Shiv Sena alliance. The 30-year-old Hindutva partners sparred over the chief ministerial post -- to the extent where both parties decided to snap ties on Sunday.
The BJP, being the single-largest party was invited to form government by the Governor over the weekend. The party, however, turned down the invite citing the lack of requisite numbers. Subsequently, the Shiv Sena was called by the Governor.
Sena, seen in euphemism after receiving the NCP's support, eventually failed to stake claim as the Congress fell short on Monday of extending support to the party. The Governor then turned towards the third-largest party - the NCP - to stake claim for government formation by 8:30 pm today. If the Congress remains undecided by this evening, the state may witness the imposition of President's rule.