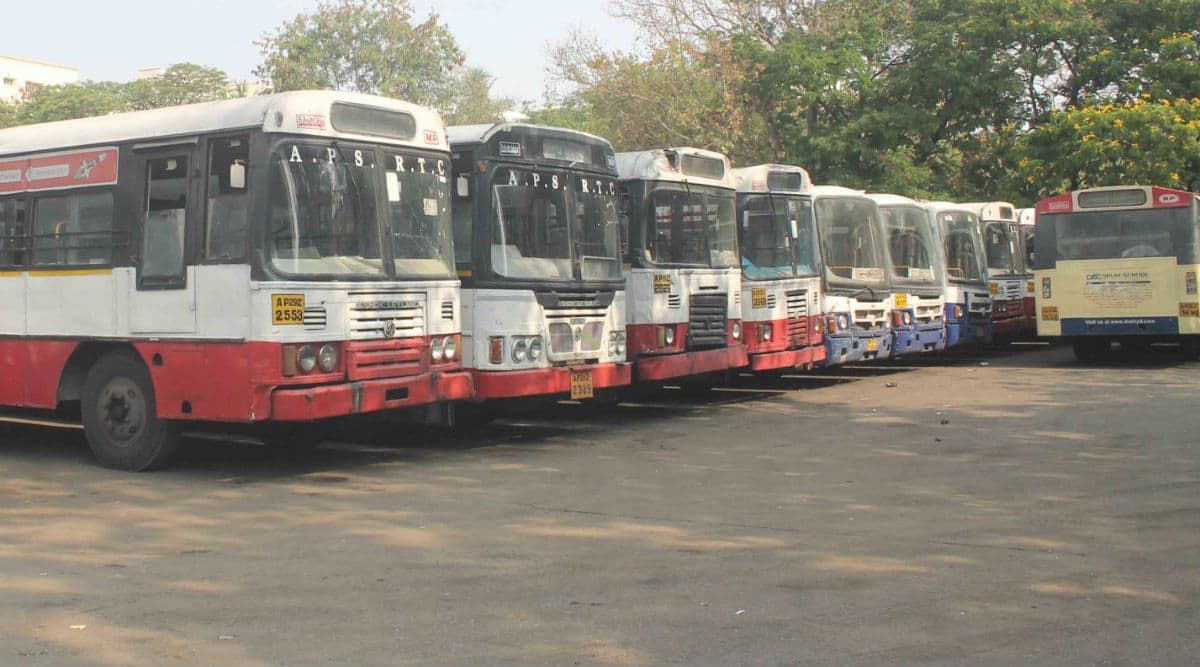 Hyderabad, October 13: Telangana Chief Minister K Chandrasekhar Rao (KCR) on Sunday ruled out talks with sacked employees of the Telangana State Road Transport Corporation (TSRTC) who have been on strike since October 4. Asserting that those who are on strike won't be taken back in service, KCR said that his government is not afraid and won't tolerate "goondaism". TSRTC Workers Strike: Telangana RTC Driver Who Attempted Self-Immolation Dies.
"There is no question of having any talks with those striking employees. The employees went on strike on their own and abstained from duties. They will not be taken back come what may," said KCR after reviewing the situation with transport minister P Ajay Kumar, principal secretary of transport Sunil Sharma and other officials. The Chief Minister directed the officials to ensure 100 percent TSRCT bus ply in the next three days.
"Even if (RTC JAC) intensifies or take any steps, the government will not be shaken or afraid. It will not tolerate if attempts are made to stop the buses, as well as organising of dharnas at bus stations and depots. We will not tolerate any goondaism," Rao said. He also asked Director General of Police (DGP) M Mahender Reddy to ensure no protests take place at bus depots on October 19 when a Joint Action Committee (JAC) of protesting employees have called for a state-wide bandh.
Demanding a merger with the government, nearly 48,000 RTC employees had gone on an indefinite strike on October 4. The KCR government refused to tack back 48,000 striking employees issuing orders to recruit new employees and hire more private buses. "Now only 1,200 employees left in TSRTC," a statement from Chief Minister's Office quoted him as saying. This means the government has sacked remaining 48,000 odd employees.
No formal announcement about the sacking has been made though. Meanwhile, a TSRTC driver, who attempted self-immolation, succumbed to his injuries at a hospital on Sunday, triggering protests by striking employees and opposition parties.