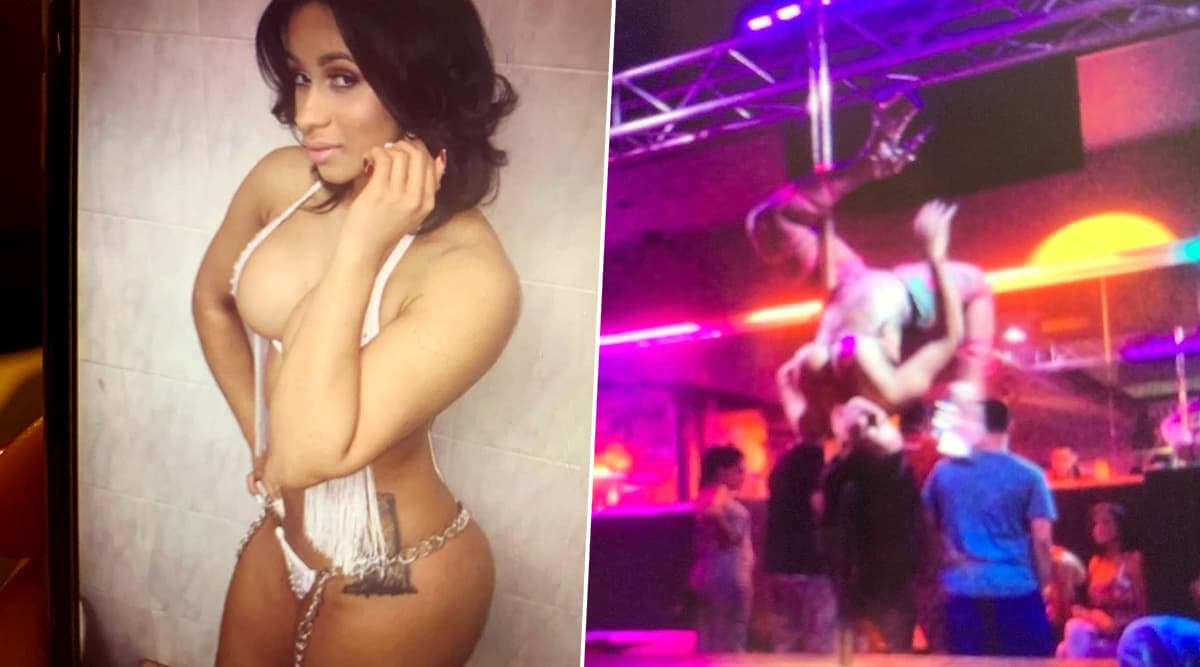 Cardi B's success story is no less unbelievable. A woman who used to strip at 19 after being fired from an Amish Market in Tribeca during her teens. From pole dancing to making an extremely successful rapper who gave "Bodak Yellow", biggest single in 2017, according to Billboard's Hot 100 chart. However, if you know anything about Cardi B, you will know that she is an unapologetic, fierce woman who calls a spade a spade. Cardi B initially became popular via her huge following on Instagram. She gained many loyal followers (Bardi Gang) because of her "zero f*cks to give" attitude. Just a few hours ago, Cardi sent a few throwback pictures on Instagram from her stripping and pole dancing days and boy, she looks gorgeous. While flaunting her "stripper body", the pictures also showcase her amazingly long braids. In one of the pictures, she can be seen pole dancing like a pro. However, in the caption, Cardi admits that she had a killer figure during her pole-dancing days. The caption read, "THIS SOUND LIKE CARDI WITH THE BRAIDS ...bro I should strip on the weekends cause my body was killa when I used to hit them poles"
Check Cardi B's Pictures:
Cardi B's smokin' hot Halloween look recently took over social media. She posted a picture of herself in the slutty nurse costume which was a tiny dress with a plunging neckline. Fans fell in love with her choice as she paired the keyhole cut-out minidress with thigh-high latex boots and a wig matching the shoes. Cardi B knows how to keep it real. She has been filterless about her breast and butt enhancement surgeries and even given it back to the haters, several times. Originally known as Belcalis Almanzar, Cardi was raised in the South Bronx area of New York, and after dropping out of college, Cardi B worked for a few years as an exotic dancer. She also gained an Instagram following for her unfiltered attitude about it, and made commercials for a chain of stores that sells sex toys.