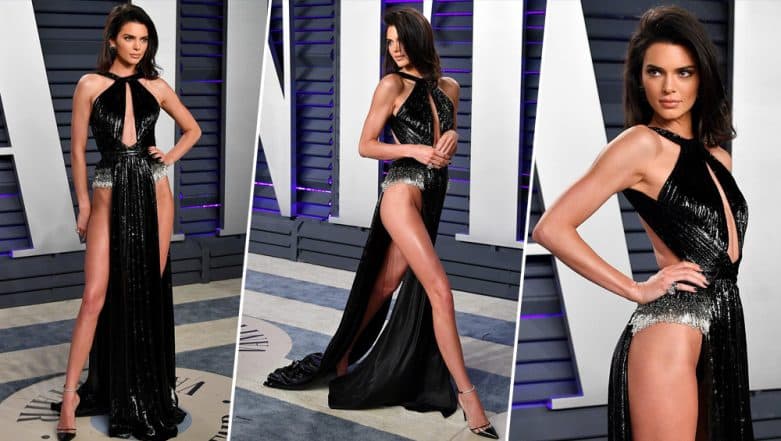 Just while we wondered if Hollywood celebrities' love for bold and daring outfits had taken a back seat off late, Kendall Jenner was ready to stun us and how! Now, nothing can beat the gutsy Kim Kardashian's vintage Thierry Mugler cut-out gown but her sister tried to present her very own version of err... revealing outfit. The supermodel made a rather smashing appearance at Vanity Fair after-party held in Beverly Hills after the big Oscar night. Kendall went commando in her recent outing and we wonder if she's seeking some inspiration from darling sister, Kardashian. The outfit was ridiculously daring and kudos to her for nailing it to the hilt. Oscars 2019: Vanity Fair After-Party Best Dressed - Priyanka Chopra, Miley Cyrus and Sofía Vergara Woo us With Their Style Offerings - View Pics.
Kendall let go off her underwear while justifying this Rami Kadi design that exposed her hip bones. With her dangerously high slit attire, she was able to make eyeballs pop out. The leggy lass put every inch of her toned legs at display in his sultry attire and we bet you still can't pick your jaw off the floor. The award for the most ridiculous attire of the night surely belongs to this beauty and trust us, the feelings are coming from a good place. Oscars 2019: Green Book Winning Best Picture, Black Panther's Three Wins – 5 Biggest Surprise Winners and Snubs at 91st Academy Awards.
Kendall at Vanity Fair after party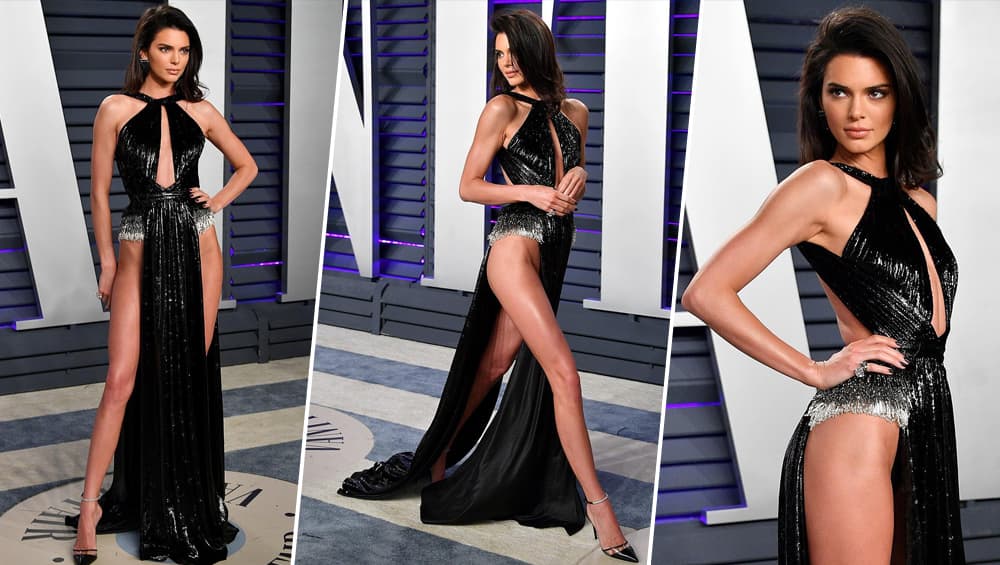 Kendall was one of the stunners of the night who joined Priyanka Chopra, Miley Cyrus, Renee Zellweger and Sophia Vergara in our best-dressed list of the party. Okay, enough said. It's time we shut out mouths and soothe our eyes with her insanely gorgeous pictures.