He is Dandy and He Knows It! Ranveer Singh, leading the pack and is arguably an astounding actor who has been on a serious mission to destroy stereotypes, one role at a time. He goes on to tame the words Quirky, Zany and Outrageous with his one-of-a-kind fashion game! His penchant to reinvent looks and add a whimsical dimension to trends is not for the faint-hearted. Ranveer Singh made his big debut with Band Baja Baarat in 2010. While his acting chops have surmounted vastly, so has his fashion game. Carving out a niche with his fashion stylist Nitasha Gaurav, Ranveer's metamorphosis from a casual dresser to that of a whimsical and sartorial one is astounding and is a story that needs to be told!
The duo, Ranveer and Nitasha have mastered the rare art of blending comfort with the unconventional. Ranveer's magnanimous persona gets the ball rolling, leaving his contemporaries and fashion pundits flummoxed and dazed. What began as a love for colours has now snowballed into a full-fledged fashion avalanche this year featured eccentric prints, bizarre cuts, high street fashion and dapper suits. The cheery on the top are his trusty accessories for most of his - whacky sunnies from the brand he endorses, Carrera and his much-loved Boombox.
Ranveer Singh (2010 – 2014)
In his debut year, Ranveer's barely-there style featured easy-going casuals and floppy hair. The following years saw the actor put in those efforts and the results included dapper suits and gelled back hair. The year 2013 saw Ranveer charm his way into our hearts with his pairing with Deepika Padukone in Sanjay Leela Bhansali's Ram Leela. Long hair, stubble, a ribbed torso, casual but well-curated outfits were his style accompaniments. The year 2014 saw Ranveer maintain a tempo with the good boy charm.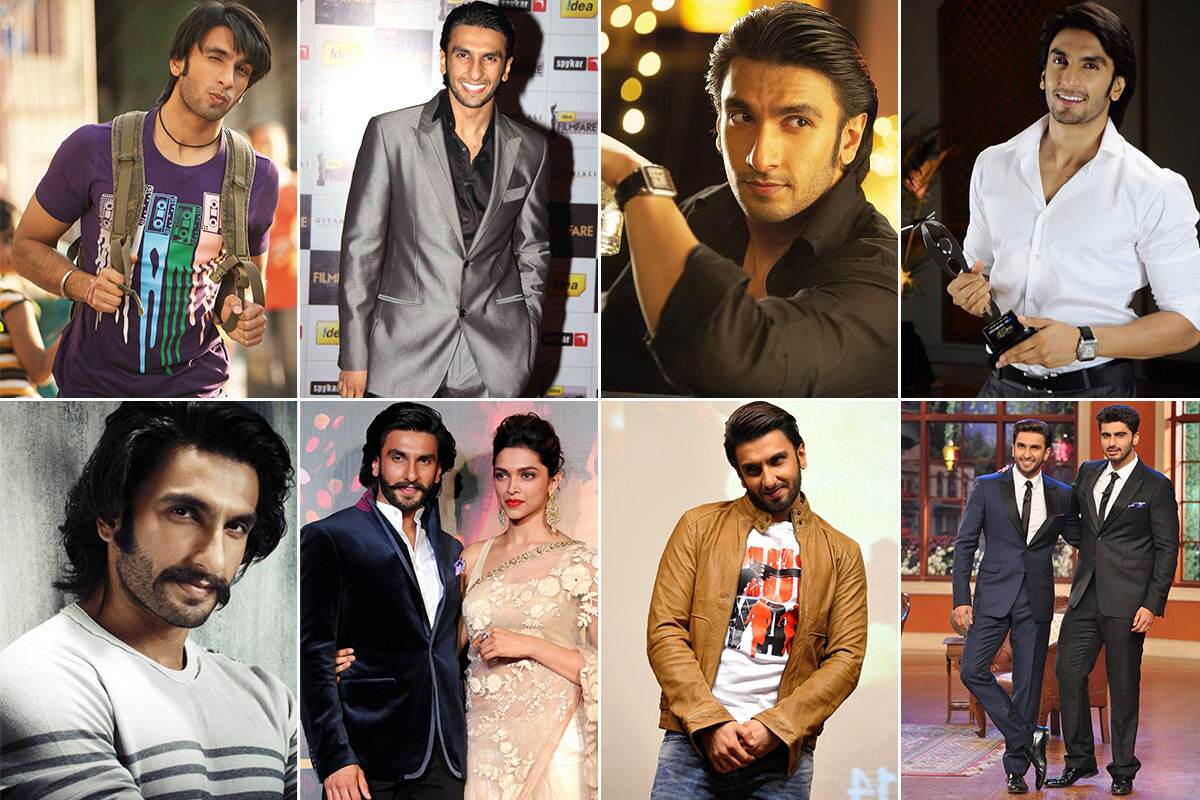 Ranveer Singh (2015)
The year 2015 saw Ranveer pull off his quirky card and stun at IIFA in a red suit. The same year that saw the release of Bajirao Mastani, Ranveer's mustache game was aided by quirky suits and colourful athleisure and ethnic ensembles including a skirt!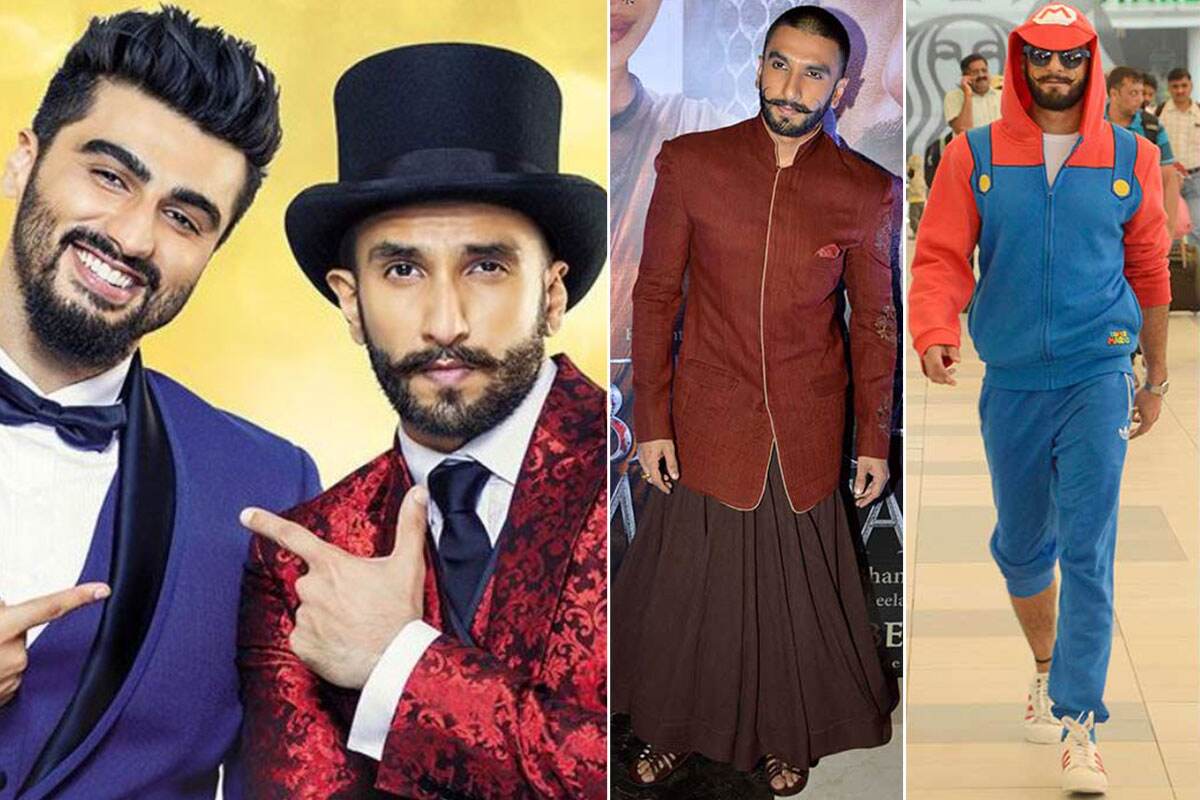 Ranveer Singh (2016 – 2019)
Ranveer took a leap and dabbled into a melange of styles. For Befikre promotions, Ranveer pulled out the card of the bespoke suits.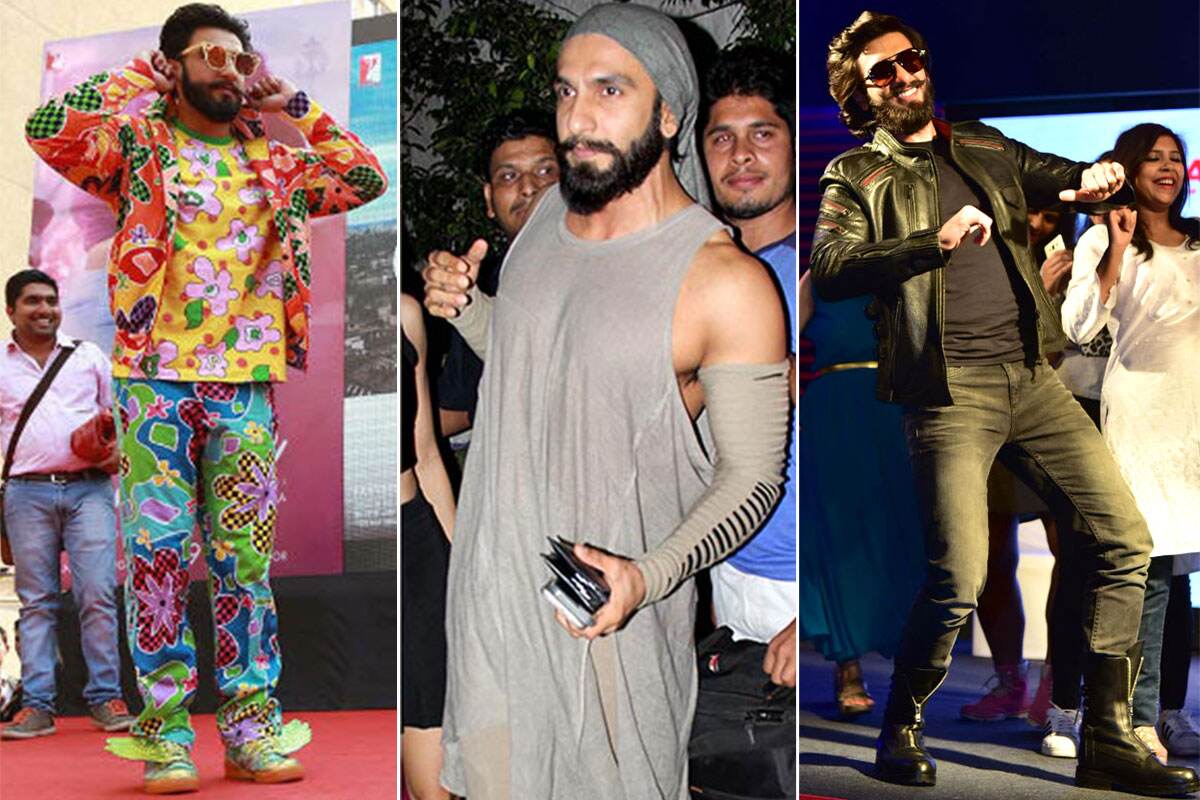 Off-screen, he continued his tryst with experimental fashion and included anti-fits, metallic ensembles, biker boy outfits, futuristic styles, whacky prints.
He upped the shenanigans post his wedding to Deepika Padukone by teaming up with the maverick Manish Arora with some stunning bold styles.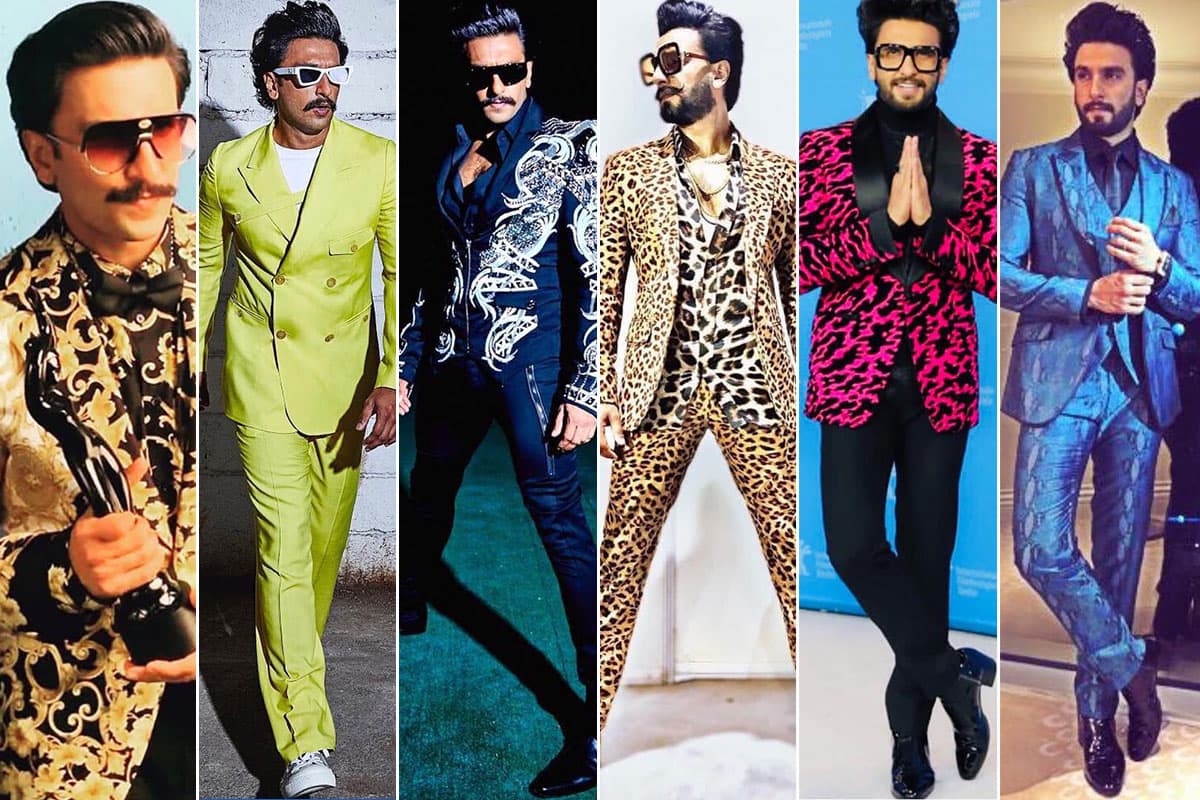 Men's fashion is nascent but taking those splendid leaps and racing right ahead, Ranveer Singh embodies the contemporary fashion-aware actor. A style chameleon, he seamlessly flits from crisp formals, fusion to androgynous with equal élan. It would be safe to say that his style sensibilities are paving a way for fashion evolution and he is much ahead of his time. Here's to yet another decade of more fabulous fashion moments from Ranveer Singh's Boom Box Of Style! Blaze Away!