Everyone knows the dangers of processed foods. Pizzas, ramen, burgers, cookies or anything in a package come laced with harmful colours, trans fats, sodium, preservatives and what not. In the long run, these harmful foods can wreak havoc in your health, causing diseases ranging from hormonal imbalances to cancers. A new study from the National Institutes of Health found out that when people eat processed foods, they consumed an average of 500 extra calories in comparison to when they ate unprocessed or minimally processed foods. But are all processed foods bad? Not really. Some packaged foods can be a part of a healthy, wholesome diet. Here's what we should know.
Processed foods are considered unhealthy if they contain high levels of salt, sugar or fat. These unhealthy ingredients are added to foods to make them more palatable and to give them structure.
The word "processed" doesn't necessarily mean the food is loaded with harmful additives and preservatives. According to the National Health Service, processed foods can include:
• Frozen foods
• Canned foods
• Baked goods
• Dried foods
Not all processed or packaged foods are bad for health. Frozen, canned and dried foods can be made a part of your diet, provided you read the labels correctly. If you find yourself short on time, here are some ways in which you can make processed foods a part of your daily diet without much guilt. World Health Day 2019: Eat This 10 Healthiest Food on the Planet To Stay Fit Forever.
Read Nutritional Labels
Learn how to read nutritional labels of processed foods. That way, you will know the amount of fats, salt and sugar you are consuming. If you are counting calories to lose weight, the calorie count on the food label will help you stay within your limits for the day.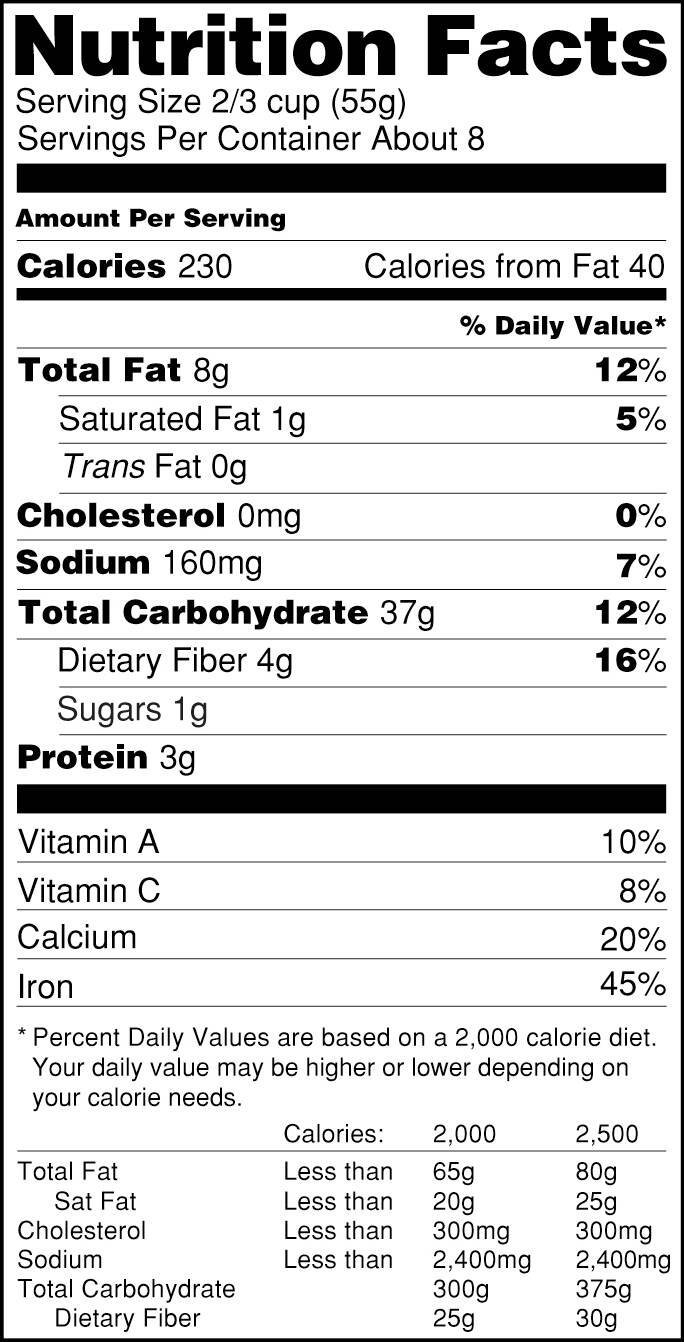 Chose Green Label Over Red
Most processed foods you get in the market use colour-coding technique – green for low, amber for medium and red for high. These colours indicate the amount of fat, saturated fat and sugar in your food. Try as much as you can to choose foods with more green than red or amber.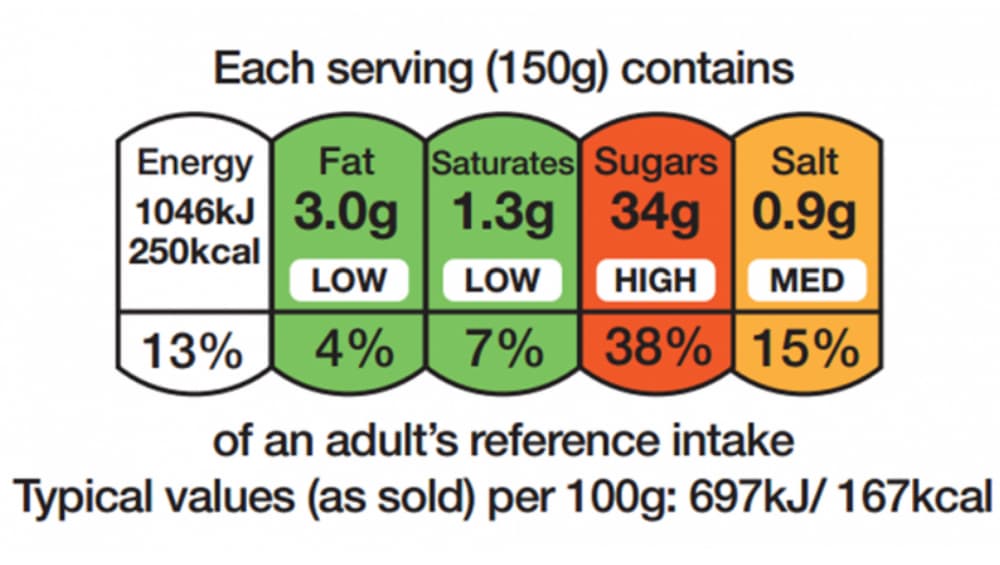 Check for Fats
Processed foods are generally high in fats. Some of them are cheap, refined oils or hydrogenated vegetable fat. Any processed food which has over 17.5g of fat is bad for health. Similarly, foods with lesser than 3g or less fats per 100g is safer.
Check for Saturated Fats
Too much saturated fats in processed foods can increase your risk of heart diseases by raising cholesterol levels. When you buy any packaged food, check the label for its saturated fat content. More than 5g of saturated fat per 100 g can be bad news for your heart. Choose foods that have 1.5g of saturated fat per 100g or lesser.
Check for Sugar
Processed foods are notorious for sneaking an insane amount of sugar to improve flavours. Too much sugar is tied to weight gain, blood sugar problems, heart diseases and metabolism issues. Most foods with the fat-free labels make up for the taste by spiking up the sugar content. So to stay in the safe zone, never pick foods that have more than 22.5g of total sugars per 100g. Your best bet would be any food which has 5g of sugars or less.
Check for Salt
Salt is used in processed foods to improve taste and increase its shelf life. It can worsen health problems such as hypertension, heart diseases and stroke. While selecting processed foods, check the label for the salt content. More than 1.5g of salt per 100g (0.6g of sodium) can harm your health. So select foods that have less than 0.3g or less salt per 100g.
Still wondering whether to have processed food or not? Always follow the 90-10 rule, where 90 percent of your foods come from natural sources. Even if you have to depend on processed foods due to time constraints or other reasons, supplement your diet by eating at least five portions of fresh produce, high fibre foods, fermented foods like yoghurt, some portions of healthy proteins like fish and plenty of fluids.
(The above story first appeared on LatestLY on Jun 18, 2019 08:08 PM IST. For more news and updates on politics, world, sports, entertainment and lifestyle, log on to our website latestly.com).