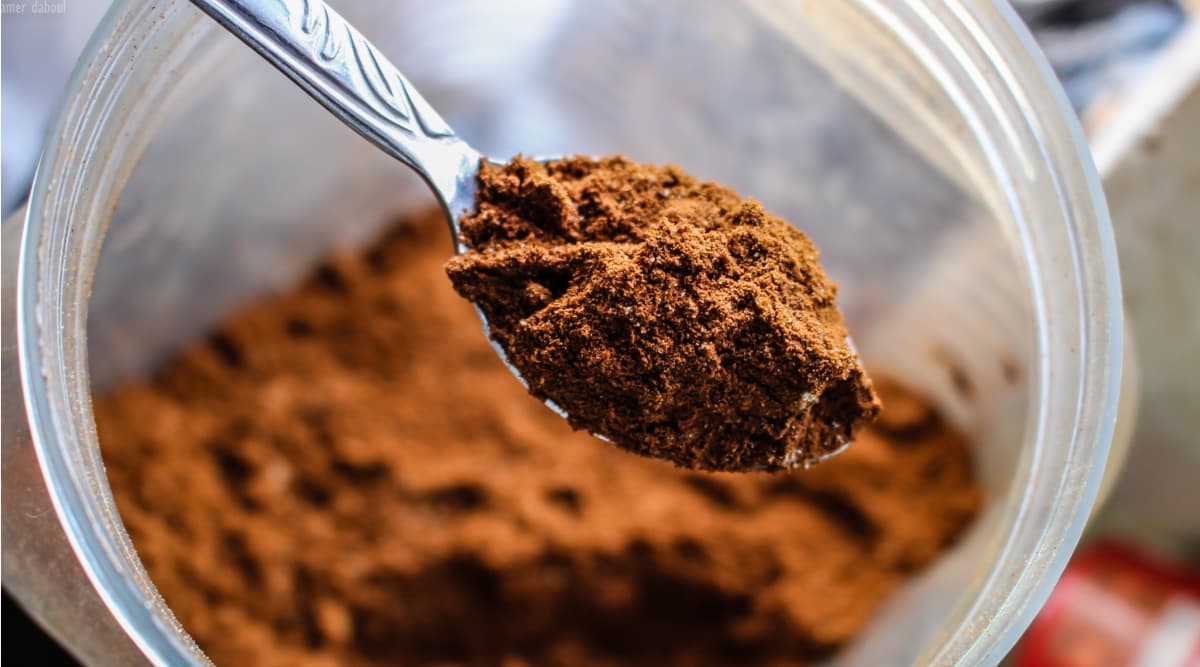 Coffee is an underappreciated beverage. Had it not been for our daily cup of joe, getting anything done is difficult. In honour of coffee, International Coffee Day is celebrated across the world every year on October 1. Although every day is Coffee Day for caffeinators, the day is reserved to extol the virtues of this lovely beverage. Everyone knows that coffee contains caffeine, the magical ingredient that gives us a boost every morning. But make no mistake. That's not the only thing coffee can do. Some uses of coffee go beyond fuelling you up in the morning. For the novices, here are some creative uses of coffee you should make a note of on International Coffee Day 2019. Coffee and Weight Loss: How Can the Beverage Help You Burn Fat and Healthy Ways to Make the Perfect Cuppa.
1. Face and Body Scrub
Don't discard the coffee grounds after you have brewed yourself a cup. Mix a few teaspoons of coconut oil and use the mixture as a scrub. Use it to slough off dead skin and follow it up with a warm bath. Your skin will feel smooth and rejuvenated. The antioxidants in the coffee help protect your skin from the harmful effects of the sun. We are not kidding!
2. Hair Colour
Want a deep chestnut hue for your hair? Don't choke your hair strands with chemical colours and dye. Whip up some henna or mehandi and add some coffee grounds to the mix. The deep brown colour of coffee can be attributed to the Maillard reaction, where the starches and sugars in the coffee change colour and flavour. It can impart a natural brown shade to your hair strands naturally minus the harmful side effects. And that's not the only advantage for your hair.
3. Hair Growth Tonic
Coffee works as a hair growth stimulator. The caffeine content in coffee acts as a stimulant to hair roots by reducing phosphodiesterase, an enzyme that inhibits hair growth. It also acts against testosterone, which causes hair loss or alopecia. Scrubbing scalp with coffee grounds also helps get rid of product build-up. Home Remedy of the Week: How to Use Coffee to Stimulate Hair Growth.
4. Under Eye Treatment
No kidding, but coffee can help you reduce some of the puffiness around your eyes. Caffeine stimulates blood circulation around the eyes, preventing the appearance of fine lines, wrinkles and dark circles. But since the skin around the eyes is delicate, don't scrub too roughly. Just pat some liquid around your eyes or keep coffee-soaked pads on your peepers.
Of course, if these you don't think these coffee hacks are your cup of, well, tea, you can always brew a big fat mug for yourself. Chugging coffee has a lot of benefits like weight loss, lowering type 2 diabetes and reducing Alzheimer's and Parkinson's disease.