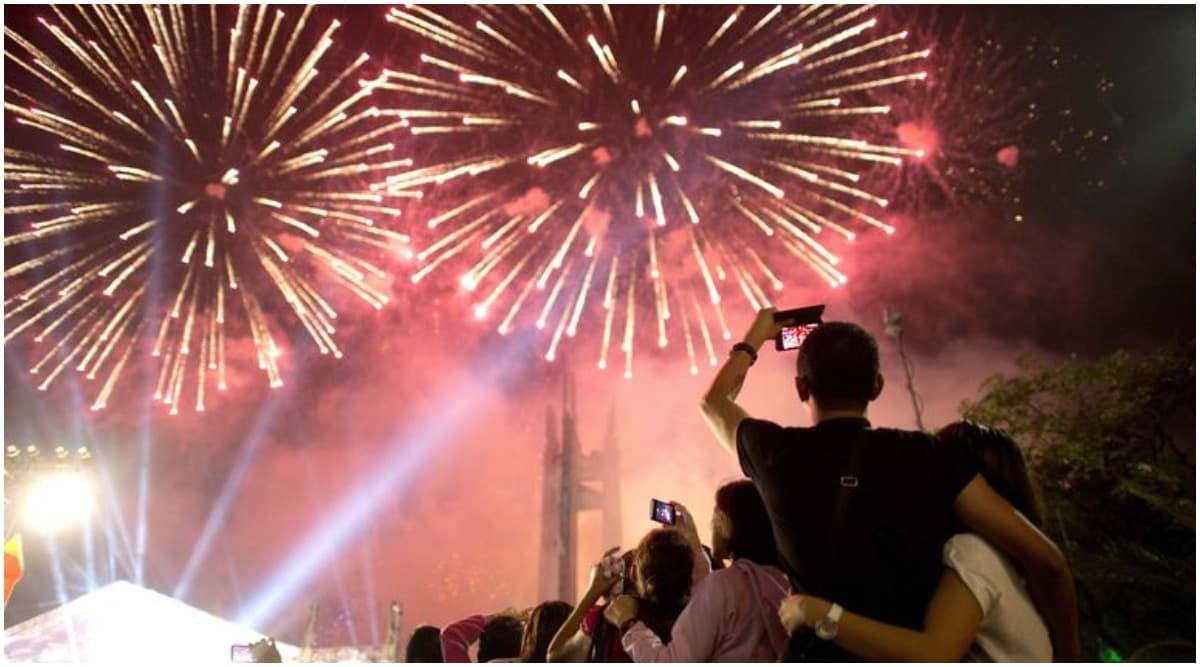 The feeling is yet to sink in! We are still pinching ourselves to realise if the year is indeed coming to an end within the next 30 days. Of course, we are excited to welcome 2020 but equally sad to bid adieu to this beautiful 2019. While the world is gearing up for their Christmas holidays and planning New Year celebrations, we decided to lend a helping hand by suggesting destinations where you can ring in the big eve. You certainly don't want to miss having fun or sulk in a corner of some bar while the rest of the world is busy dancing its heart out. New Year 2020 Last-Minute Plans: 9 Quick Fixes to Celebrate New Year's Eve!
As we start the countdown to December 31, we list seven of the most popular places in Europe where you can spend the most amazing New Year's eve. From Madeira in Portugal to Berlin, Germany, European cities are marvellous when it comes to celebrations. All you need to do is pick the right destination and pack one too many bags. Speaking of which, let's elaborate on our personal favourites... New Year 2020 Celebration Ideas: 5 Ways to Enjoy New Year's Eve at Home With Friends And Family.
Amsterdam, Netherlands
Amsterdam is a must-visit place in every bachelor's list and we see no reason why it shouldn't feature in yours either. This Netherlands' capital city is known for its artistic heritage and it boasts of being a liberal city. Also, the city was ranked at number 6th position in the list of safest cities in the world (2017). From bachelor parties to New Year gatherings, Amsterdam as a city will never disappoint when it comes to celebrations.
Madeira, Portugal 
Its fireworks display on New Year's eve makes Madeira, one of the best places to celebrate the big night. Being an isolated island, you are not surrounded by hustle and bustle of a busy city and you can instead chill and relax with your friends or family while welcoming the new year.
London, UK
London never disappoints and we mean in any department. The place is perfect for extroverts who like to party hard or for the introverts who like to sip coffees in cosy cafes while having magical discussions. Like Madeira, you can enjoy fireworks display for free at different places like Parliament Hill, Primrose Hill, Cannon Street, Tower Bridge and other popular locations.
Paris, France
A European itinerary is incomplete without Paris' inclusion in it. From admiring the light show at Champs-Élysées to enjoying the cabaret at Moulin Rouge or simply taking a walk in the world's most romantic city, Paris has a variety of celebrations to offer for your New Year's eve. You won't be disappointed with any of the choices.
Rome, Italy
The city of ancient architecture sure loves some traditional celebrations. You can either take a walk down its beautiful streets or simply enjoy a fireworks display that's bound to leave you thrilled. Ditch your typical celebrations and forget about your midnight parties if Rome is your pick this year. After all, when in Rome, do like the Romans do.
Well, hopefully, you will zero in your destination after reading this a bit lengthy piece and if you think it's too late, there's always the next time. Meanwhile, we are busy packing our bags for a fabulous 2020 awaits for all of us.