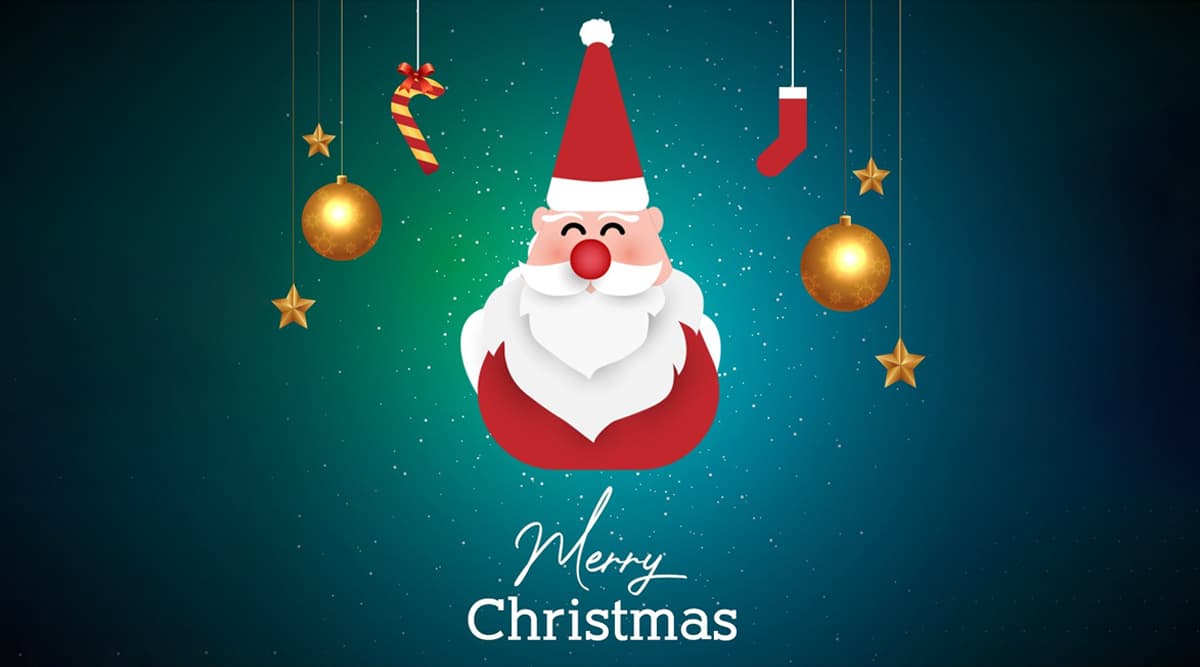 Merry Christmas everyone! Are you'll excited to ring in the festive season? December 25, the birth of Jesus Christ is celebrated with great enthusiasm by not only Christians but for everyone else. The Christmas carols and songs have filled the air around in the festive vibe. One of the ways of marking festivals across all borders is exchanging festive greetings and messages. This morning, netizens have also started sharing Merry Christmas wishes and Happy New Year messages to everyone. So Merry Christmas, Happy Xmas or Happy Christmas greetings have taken over Twitter, Facebook and Instagram. Merry Christmas 2019 Greetings: WhatsApp Stickers, Happy Holidays Wishes, GIF Images, SMS, Facebook Messages and Quotes to Share With Family & Friends.
People celebrate Christmas, the birth of Christ by having the nativity scene in their homes and churches. After attendance of the midnight mass on Christmas Eve, it is a great time for family bonding and friends get-togethers. At several places, the celebrations include various plays, musicals and concerts that celebrate and explain the nativity scenes. On this Christmas 2019, here's how netizens are marking the festival in social media spreading the festive cheer everywhere. #MerryChristmas, #HappyChristmas, #Christmas, #Xmas are among the top trends on Twitter this morning.
Check Merry Christmas 2019 Wishes Trending on Twitter:
Indian PM Narendra Modi's Wishes
Merry Christmas!

We remember, with immense joy, the noble thoughts of Jesus Christ. He epitomised spirit of service and compassion, devoting his life towards alleviating human suffering.

His teachings inspire millions across the world.

— Narendra Modi (@narendramodi) December 25, 2019
Happy Christmas Everyone!
What is Christmas?

It is a tenderness for the past, courage for the present, hope for the future.The best of all gifts🎁 around Christmas tree 🎄.. The presence of happy🥳 family all wrapped up in each other.#HappyChristmas #MerryChristmas2019 #MerryXmas #MerryChrismas pic.twitter.com/utCl2WFEa7

— Radio Hub PSGTECH (@RadioHubPSGTECH) December 25, 2019
Passing on Blessings
May the divine love of God descend into your home to make it a piece of heaven....This #Christmas , I wish you all, find peace and prosperity in evey spheres of your life and god showers your life with unlimited happiness and blessings. 🎄🎁#HappyChristmas #MerryXmas

— Prity Singh (@pritsi2101) December 25, 2019
Christmas and New year Greetings
Wishing a very #HappyChristmas to all my friends pic.twitter.com/TMiMF50i4h

— Yashwant Mathur (@YashwantYash9) December 25, 2019
Wishes of Happiness and Success
Faith makes all things Possible,

Hope makes all things work,

Love makes all things Beautiful,

May you have all the three for this Christmas.#HappyChristmas pic.twitter.com/zg5lG2oUdB

— Vipul_Shaurya (@Vips_28) December 25, 2019
Stay Fit This Festive Season
Merry Christmas to everyone!Stay happy and fit💐#HappyChristmas pic.twitter.com/RTlGhqG0o3

— Mini Rani Sharma (@minisharma018) December 25, 2019
Make Wonderful Memories
Wishing you all a wonderful Christmas filled with memories you'll always treasure 😊#HappyChristmas🎄 pic.twitter.com/rCGofYUDGT

— SurenderReddy (@DirSurender) December 25, 2019
We are sure your timelines are also filled with good wishes and positivity this morning. Hope you have a wonderful festive season and a very Merry Christmas 2019!