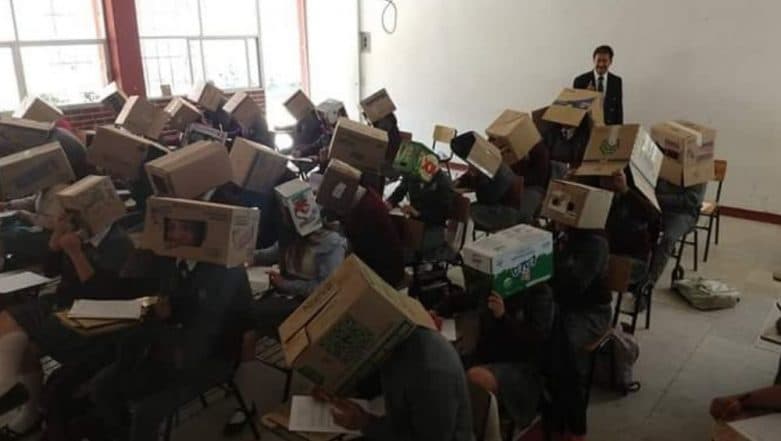 Mexico, September 6: A high school teacher in Mexico is facing immense backlash after forcing his students to wear cardboard boxes on their heads, according to Mexico News Daily report. The teacher claimed that this method was used to prevent the students from cheating during the exams. Ahmedabad Mass Cheating Incident: 959 Students Attempt Same Questions And Make Exact Same Mistakes.
The teacher has reportedly been suspended, but parents are demanding more stringent punishment. In a Facebook post shared last week, a group of parents condemned the acts of the teacher and called his methods a gross violation of human rights.
Check the Facebook post:
The school, however, claimed that the boxes had slits cut into them so students could see and were meant as a "dynamic activity" to improve the children's motor skills. The authorities further clarified that the teacher's actions were meant to be playful and that he had received the students' permission before doing it.