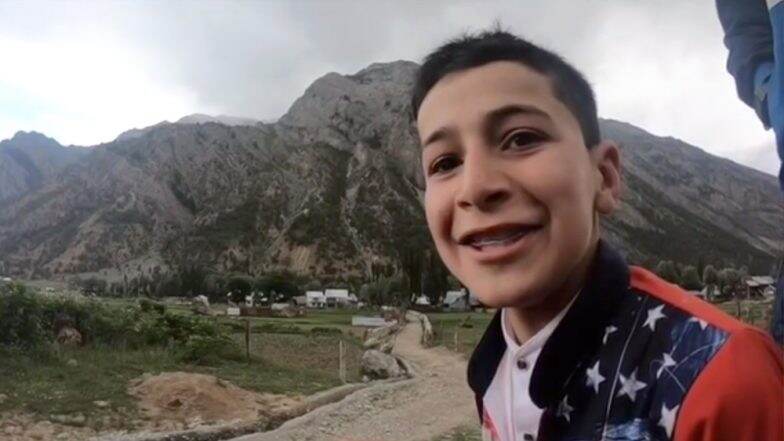 As tensions between India and Pakistan are escalating, many on both sides of the border insist that the countries should go for a war. In the aftermath of the deadly attack on Central Reserve Police Force (CRPF) convoy in Jammu and Kashmir's Pulwama on February 14, hate sprung up among the people of both countries. Internet users on social media have been showering hatred under the cloak of anonymity, making us wonder whether there's any humanity left.
In between all the war-mongering on both sides on social media, the concept of peace looks much like a forgotten old book in the attic. While the dust has settled a bit, a 23-year-old student from India, Srishti Tehri has made a video featuring locals of Kashmir that is sure to question our thoughts on war. The short video filmed at different breathtaking locations in Kashmir gives a glimpse of the hospitable nature of the people there. It takes you through the lives of innocent people minding their daily business and reminds you how war can turn them upside down. India-Pakistan Tension: Ex-PM Manmohan Singh Advocates 'no War'.
Sharing the video on Instagram, Srishti writes: "Amidst all the chaos between India and Pakistan, I hope you choose humanity. I hope you understand the consequences of what you demand. Millions of lives will be affected. The environment will be harmed. The economics of both the countries will be in shambles. Aren't you done being a keyboard warrior? Aren't you done with all the hate? Hate ignites more hate." #SayNoToWar Trends on Twitter as Tensions Escalate Between India And Pakistan; Check Tweets by Users In Both Countries.
Watch the video here:
Srishti in the video says, "Since you are the one demanding war, you could be responsible for the death of one of these people you see in this video. War is never the solution." The video would surely leave you thinking about your opinion on the crisis we are in today. She ends by saying, "Today, I hope you choose humanity #SayNoToWar". What do you prefer to pick? Love or Hate?