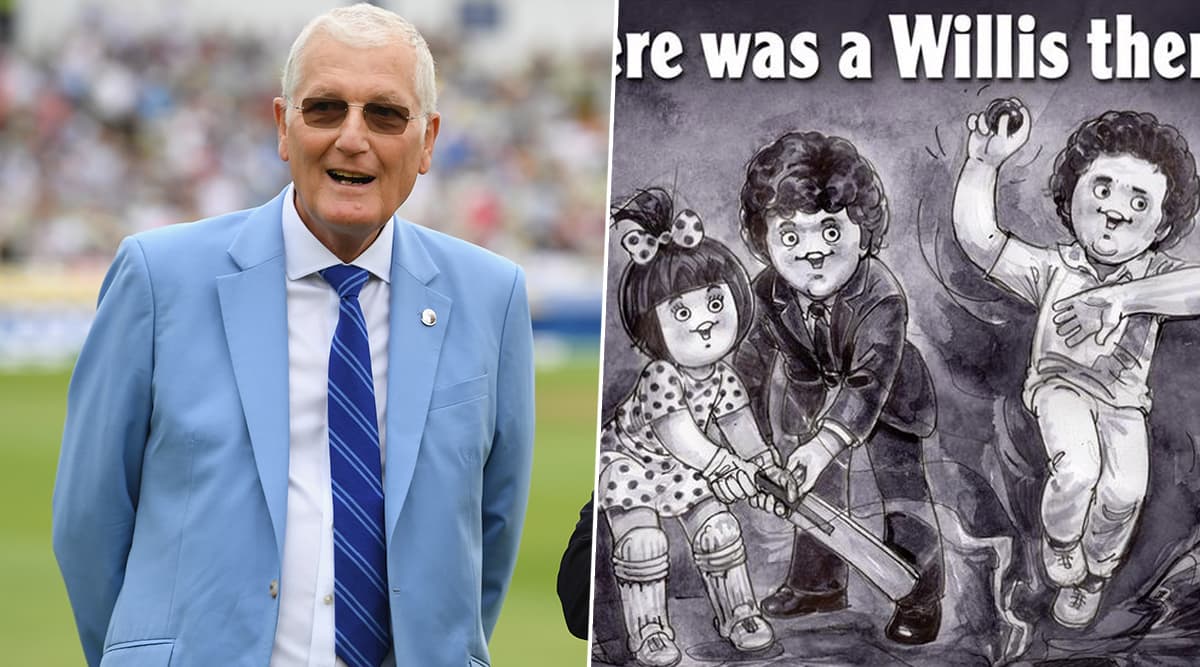 Amul paid tributes to late England cricketer Bob Willis on Friday (December 6), two days after he died. Amul (Anand Milk Union Milk) shared a post on their official Twitter account to wish former England's right-arm fast bowler. Bob Willis passed away on December 4, 2019. Modifying a famous English proverb 'When there's a will, there's a way', the popular diary brand of India wished Bob Willis with a heart-warming tweet. Amul also shared a photo along with their tweet.
"#Amul Topical: Tribute to the great England fast bowler and captain", Amul wrote along with the topical advertisement. In the topical ad, a cartoon character was also was seen bowling, imitating animated version of late Bob Willie. Have a look at Amul's tweet below. Former England Captain Bob Willis Passes Away at 70, Sourav Ganguly, Glenn McGrath, VVS Laxman and Others Pay Condolences.
Salute The English Legend!
#Amul Topical: Tribute to the great England fast bowler and captain.. pic.twitter.com/oEwkgwQNWu

— Amul.coop (@Amul_Coop) December 6, 2019
Bob Willis, whose full name was Robert George Dylan Willis, played cricket for England in 1970s. He made his Test debut on January 9, 1971 while made his ODI debut in 1973. He played 48 Tests till 1984 and 26 ODIs till June 1984 against West Indies. A right-arm pacer, Bob Willis took 325 wickets in his Test career and 80 wickets in his ODI career. He died on December 4, 2019 (Friday) after suffering from prostate cancer.
Amul always pays tributes to sportsmen on their birth anniversaries and achievements. A few months earlier, Amul also shared a topical ad to wish Indian sprinter Hima Das for her multiple achievements in the sport of racing.