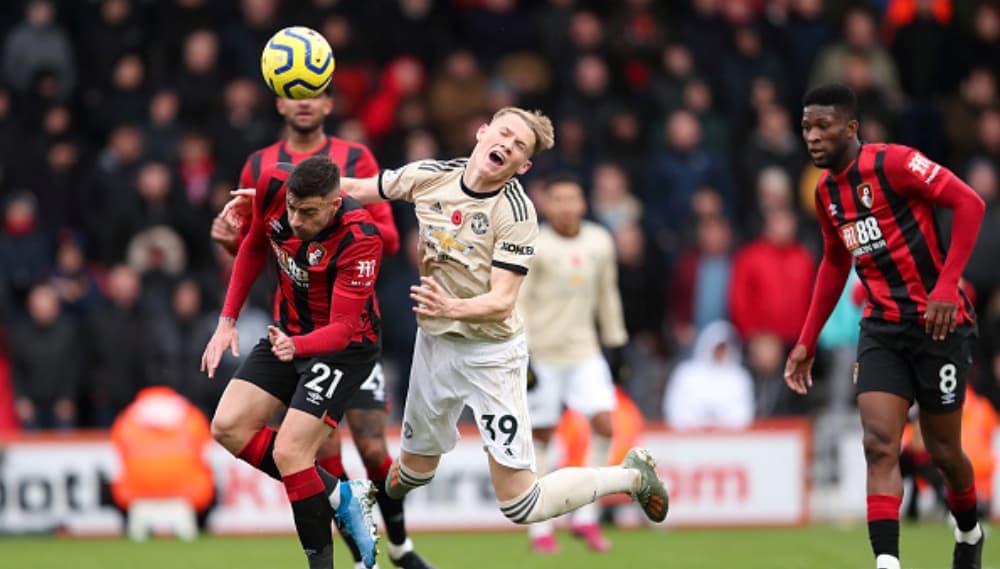 It was quite a frustrating afternoon for Ole Gunnar Solskjaer as Manchester United suffered from their fourth defeat in the EPL 2019-20 as the Red Devils lost to Bournemouth by 1-0. The Red Devils started off the game quite stringy but lost their path midway. With this, the fans of the Red Devils went on to lash out at Ole Gunnar Solskjaer and asked if the manager was going to be sacked after the match. For a while now, Manchester United manager has been under the scanner for the team's poor performance. The angry fans took to social media to slam the manager. BOU 1 - MAN 0. 
The Red Devils team defended well but then couldn't stop the home team from scoring a goal at the 45th minute. It was Joshua King who slammed a goal after the half-time against his former team. King volleyed in from a close range and slammed that one. Manchester United had started off the contest-winning three away games but this loss against Bournemouth brought their winning streak in away game to a halt. For now, check out the tweets below:
#ManchesterUnited headed for their 4th defeat in 11 league games w woeful display #BOUMUN

Just not good enough. Consistently look like mid-table side.#ManUtd #mufc

— Joe Jackson (@joejackson) November 2, 2019
Shitty week
Another week.

Same shit.@ManUtd #ManchesterUnited #BOUMUN

— Billy Ridgway 🏈 (@billyridgway__) November 2, 2019
Very poor
United are honestly so poor right now its shocking #ManchesterUnited

— 🦁AVFC Pearson🦁 (@AvfcPearson) November 2, 2019
Back to being mediocre
Utd are back! To being Shyte #ManchesterUnited #manure

— Jamie Collin (@coldfoot80) November 2, 2019
Ole has to go
Ole has got to go! This football is so fucking bad. He don't know what his doing! #ManchesterUnited #ManUtd #manunited #mufc #oleout #ole

— sean turner (@seanturner43) November 2, 2019
Is Ole going?
Is #Ole gonna get sacked today? #ManchesterUnited

— verujuboga (@verujuboga) November 2, 2019
The match-winner Joshua King adds, "To get the winning goal is a good feeling. I focused on the goal, lobbed it over with my right foot. I didn't know whether anyone was there, and hit it cleanly through De Gea's legs. We know we can score goals, even though there's been a dry spell." As of now, United stands on number eight of the EPL 2019 points table with 13 points.