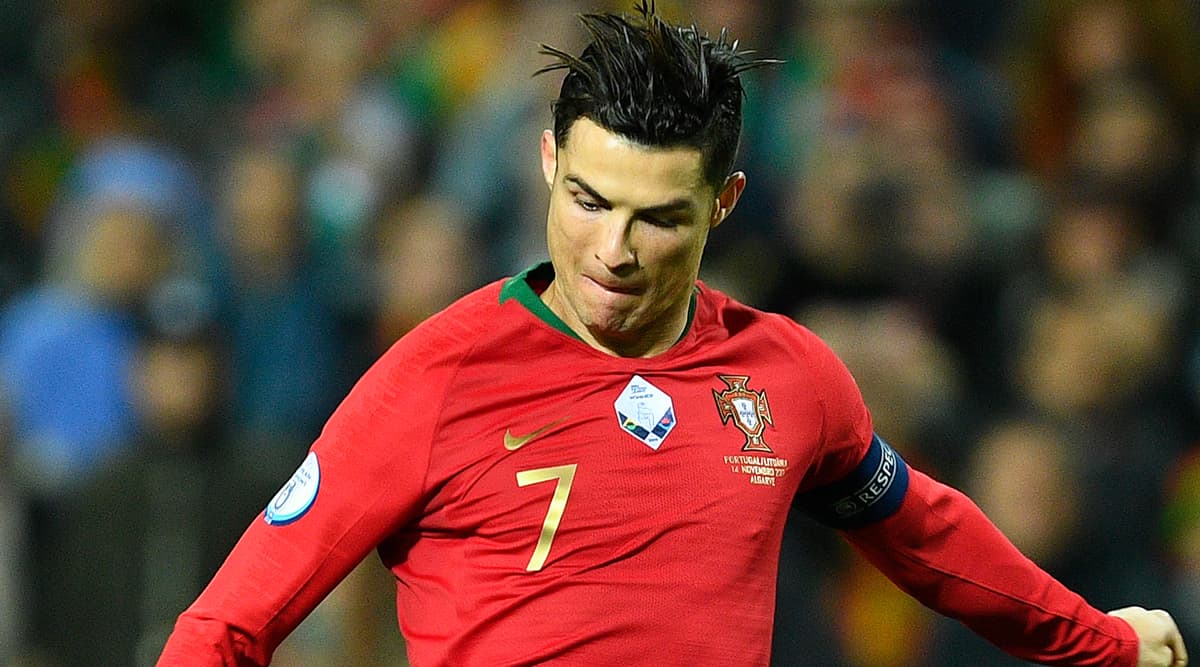 Cristiano Ronaldo is at a quite a lean phase when it comes to the club level for Juventus, but when it comes to international football, CR7 is making a lot of noise with his performance. It was during the match between Portugal vs Luxembourg, Euro 2020 the former Real Madrid star slammed a goal and silenced the audiences who were chanting Messi's name to provoke the football star. Now, a few netizens pointed out that the football star had stolen Diogo Jota's during the match and slammed him for the act. Cristiano Ronaldo Mocked by Crowd With Messi's Chants During Portugal vs Luxembourg Euro Qualifier 2020 Match (Watch Video). 
Manchester City's Bernardo Silva passed the ball to Jota who controlled it well before getting it past the goalkeeper, who messed it up. But Ronaldo's final touch helped him seal his 99th goal in his international career. Prior to this, it was Aaron Ramsey who had stoled CR7's goal and even went on to apologise to the Juventus star for the act. Now, let's check out the netizen's reaction to the goal.
9⃣9⃣ international goals for Ronaldo and Portugal are on their way to #EURO2020!

Aaron Ramsey had to apologise for something similar not so long ago...👀 pic.twitter.com/n4XoAsujcP

— Sky Sports Football (@SkyFootball) November 17, 2019
Ramsey looking at CR7
Ramsey looking at Ronaldo in training next week like pic.twitter.com/wgTVSsuCb0

— Odds Watch (@Odds_Watch) November 17, 2019
He went mad at Ramsey
Watched it😂😂 he went mad at Ramsey the other week for doing it at juve😂😂

— Alex Hughes (@AlexHughes7) November 17, 2019
Another one
Would have been Jota's first full international goal that.

— Ian Casson (@Ian_Casson) November 17, 2019
Robbery
Day light robbery

— Martin Potts (@MartinP57913247) November 17, 2019
Last one
That's because, as brilliant as he is, Ronaldo is always in it for himself and much less of a team player. The reason why he will always be in Messi's shadow.

Arrogance beyond belief. The player equivalent of Mourinho

— ArsenalTorch (@ArsenalTorch) November 17, 2019
Earlier in the game, it was CR7 who was jeered by the audience with the chants of Messi at the 26th minute. Portugal won the match 2-0 and qualified for the UEFA Euro 2020 finals. Portugal now has 17 points in their kitty winning five games out of eight and facing a loss in one match. One of their games ended with a draw.