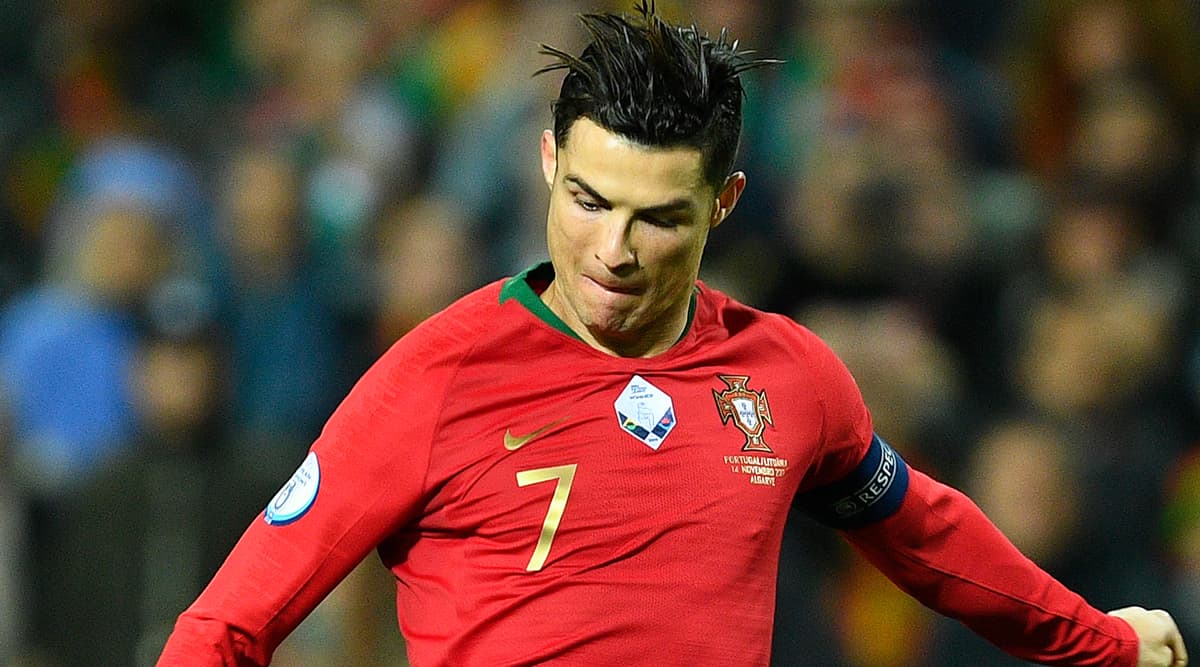 Cristiano Ronaldo scored his 99th international goal during Portugal vs Luxembourg match in Euro Qualifier 2020. During the match, the Portugal captain was mocked by Luxembourg fans after one of his shots went far wide from the goal. Ronaldo blamed the dodgy surface for not being able to kick the ball properly. Just after the moment, fans at the Stade Josy Barthel stadium started shouting Messi's name to mock Ronaldo. The video of the moment was shared on social media. Cristiano Ronaldo Should Not Win Ballon d'Or, Feels Iker Casillas. 
Portugal defeated Luxemburg 2-0 after Cristiano Ronaldo and Bruno Fernandes scored in the match. Ronaldo missed scoring the goal which would have enabled him to reach 100 international goals for Portugal. In the video, chants of Messi can heart after Ronaldo mistimed the kick. Have a look at the video below. Cristiano Ronaldo Breaks a Series of Records After Scoring a Goal During Juventus vs Bayer Leverkusen, UEFA Champions League 2019 (Watch Video). 
Messi Chants for Ronaldo!
The fans of Luxembourg chanting Lionel Messi's name after Cristiano Ronaldo places his shot way wide of the target. pic.twitter.com/doXXmDk0M2

— Stan (@FutboIStan) November 17, 2019
Argentina footballer Lionel Messi is a big competitor of Cristiano Ronaldo. Fans of both the footballers often engage in debates, calling their idol as the greatest. Meanwhile, Portugal booked their place in Euro 2020 after winning away match against Luxembourg in Euro 2020 Qualifier. Bruno Fernandes gave an early lead to Portugal in the 39th minute. Cristiano Ronaldo scored in the 86th minute to put Portugal two goals ahead of Luxembourg in the match.
Portugal were placed in group B and qualified for Euro 2020 along with Ukraine. Portugal won five matches out of eight and finished on the second spot in group B points table with 17 points.