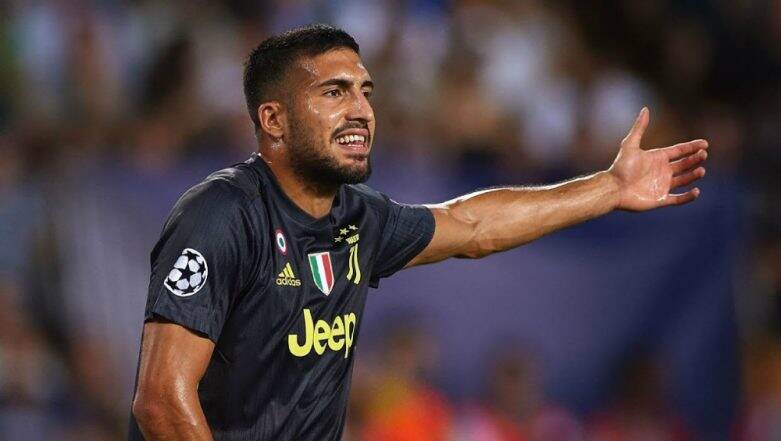 Cristiano Ronaldo's red card against Valencia in their Champions League opener was questioned by his club teammate Emre Can who came to the defence of the star by making a statement on the incident. However, Can's controversial remarks have created an uproar from sections of media and fans who berated him for his sexist comments. The German footballer defended Ronaldo by saying, "We're not women, we're playing football." The feminists who criticised Can's remark even advised the footballer to follow women football. Emre Can Questions Cristiano Ronaldo's Red Card During Juventus vs Valencia UEFA Champions League 2018 Match With a Sexist Remark.
Here are some of the reactions: 
I'd advise Emre Can to go and watch a Boca-River women's match pic.twitter.com/IUVN8U2DdA

— Andrew Cesare (@acrcalcio) September 20, 2018
Juventus Women's Football Team are also Champions Emre Can!
Emre Can about Ronaldo's red card to @DAZN_DE:

"That's not a red. We're not women. We play football."@JuventusFCWomen are champions of Italy. Women play football all over the world. Can anyone tell Emre Can that sexism is disgusting, in football and elsewhere?

Regards,

2018 pic.twitter.com/OoOZAU4ONh

— Felix Tamsut (@ftamsut) September 20, 2018
Ronaldo didn't deserve the red card but what Emre can said is pure sexist bullshit

women usually play more fair football than men, they don't fake their injuries and shit like men do

— Petra (@putrobanana36) September 20, 2018
The German player has since apologised for his statement. Taking to Twitter, he said, "I would like to take a moment to clear the air regarding the comments I made after last night's game. My response after seeing the video footage of Cristiano's sending off seemed to have caused some commotion".
He also said that his comments were in no way meant to degrade women and women's football or their equality. His intention was just to stand by his teammate.
You can read what Emre Can said in his defence
I would like to take a moment to clear the air regarding comments I made after last nights game.

Please read the full statement below⤵️

Yours

Emre pic.twitter.com/SLvdF6qf33

— Emre Can (@emrecan_) September 20, 2018
UEFA is set to review Cristiano Ronaldo's red card on September 27. He will miss Juventus next match against Young Boys at home, but if the ban is extended, his return to his former side Manchester United will not happen.