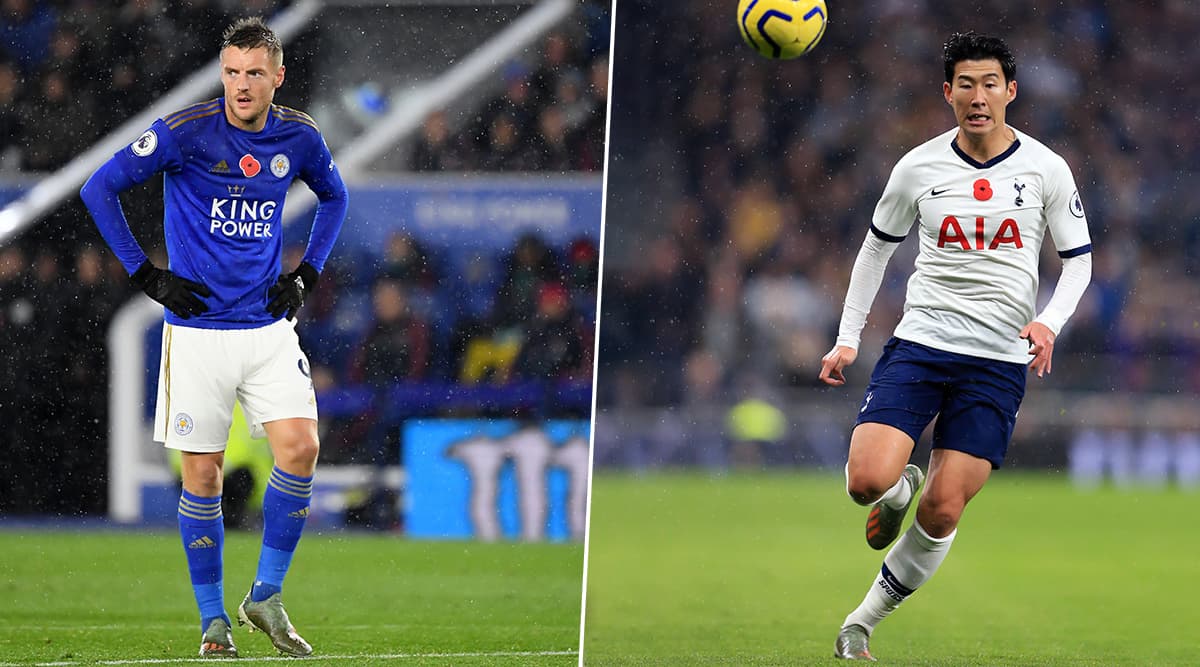 We bring you our top 5 in-form premier league players for this week's FPL Tips from our Gameweek 14 segment and you would undoubtedly agree with the list. From last week's fixture, there is a lot of factors to consider while making the transfer as you head to the latest game week. José Mourinho managed a fantastic 3-2 victory with Spurs on his premier league return as his side was dominant against West Ham United away from home. Big Guns Harry Kane and Son Heung-Min scoring in the last premier league fixture has made the fourth spot race enticing. Zlatan Ibrahimovic Statue Set Ablaze by Angry Malmo Fans After Becoming Part-Owner of Rival's Hammarby, Video Goes Viral!
Both performed well during Uefa Champions League in a convincing 4-2 victory over Olympiacos FC. On the other hand, Arsenal are finding it difficult to get a win, as they are winless in 5 premier league games and because of this, we can expect the gunners go hard as they take on Norwich City next. With a 2-1 defeat against Frankfurt in the UEL game last night, Arsenal are now without a win in their last 7 matches in all competitions, and because of this, head coach Unai Emery was sacked on Friday. An interesting fact about game week 14 is that there are no big clashes and this is where you can cash in with big points. Some easy fixture this week includes New Castle United vs Manchester City, Chelsea vs West Ham, Spurs vs Bournemouth on November 30. Harry Kane on Jose Mourinho: 'We Both Want to Win Big Tournaments'.
Taking a look at the players who will miss out due to injuries, and it includes Chelsea's Tammy Abraham, Man City's Aguero, Liverpool's Fabinho, and Manchester United ace midfielder Pogba. Surely the one to substitute if they are in your FPL team for game week 14. Check out our FPL Tips for Gameweek 14 with these in-form players to lay your hands on.
Son Heung-Min (£9.7)
Spurs Son Heung-Min is in form of his life and if you are missing the South-Korean international in your FPL team, then you are loosing on some points. The best thing about Spurs' forward is that he has more assists than goals. Son Heung-Min has 6 assists and 4 goals in the premier league season so far and the tally might increase as the season proceeds. Get him in your FPL side as soon as possible.
Jamie Vardy (£9.7)
Everything Leicester City forward Jamie Vardy touches turns to gold, such is the form of the England international. The ace striker has the most number of FPL points this season (104) counting his 12 goals and 4 assists in the premier league this season which makes him an unmissable choice for every football pundits. Jamie Vardy is expected to touch £12 by the end of the season so do get him in.
Willian (£7.1)
Chelsea winger Willian is the best buy this week with £7.1 as the Brazillian international is playing 90 minutes each game in Frank Lampard's side. Not an impressive season for Willian this season so far as he just has 2 goals and 3 assists to his name out of the 12 games played so far. With coming premier league matches and Willian finding some good form it is advisable to get him in your FPL team as soon as possible.
David Silva (£7.6)
If you are looking for an attacking option from Pep Guardiola's side, the Spaniard David Silva is an ideal buy at £7.1. The Manchester City midfielder has 5 assists and 3 goals to his name and would surely fit in your budget if you are looking for a reliable midfielder. Silva's positioning and passing would come handy and you should surely go for him as he starts in the Citizen's playing XI every time.
Pierre-Emerick Aubameyang (£11.0)
The Gunners are losing spark this season, being there on the EPL points table behind Wolves, Sheffield United and Burnley FC at 8th spot. With Unai Emery been sacked by the team management and Freddie Ljungberg taking his place, we suggest you spend big bucks for Gabon international Pierre-Emerick Aubameyang in your fantasy premier league team. The Arsenal forward has 8 goals and 2 assists even during the Gunner's dismal start. The pacey forward is someone you shouldn't drop from your team.
Note: Do Not use Wild Card as of now and wait for some new signings happening in the January transfer window. Advisable to use Wild Card by February first week.