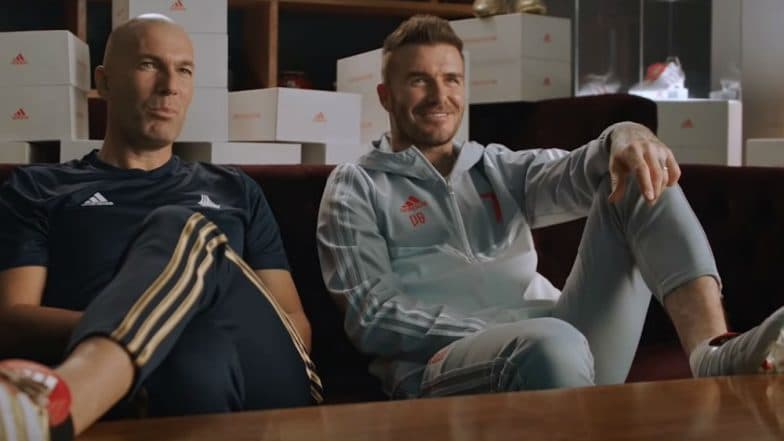 Football legend Zinedine Zidane and David Beckham teamed up for a memorable ad for sportswear manufacturer Adidas. The commercial features the former Real Madrid team-mates and the Adidas ad is titled '25 Years of Predator'. Victoria And David Beckham's Daughter Harper Is Anna Wintour's Mini-Me Version And This Picture Proves The Same!
In the ad, both Zidane and Beckham are shown having an Archive Pack that relates to an iconic boot from their careers.
Watch the Video Below:
Both the legends are shown watching Football and flaunting their special shoes. "Zidane's '98 Accelerators have been given a refreshed look and pay homage to his Ballon d'Or success in 1998 with a gold K-leather upper with blue, red and white," said Adidas about Zidane's shoes.
While the David Beckham Archive Pack features a new version of the Predator Precision that the English football star wore in 2001. They feature an all-white K-leather upper and the iconic red tongue. The Precision will come with two sets of laces; white and red. At the end of the ad, both the football greats are shown resting with their shoes on the table sitting in front of the TV. Beckham then switches to a video titled "Best of David Beckham."