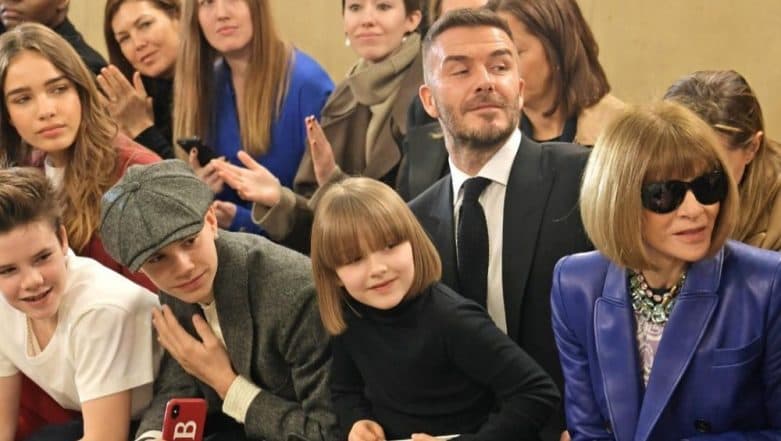 David Beckham has managed to find Anna Wintour a mini doppelganger and it is none other than his own daughter, Harper! The former footballer took to Instagram to make the world see what he saw. He shared a picture of his 7-year-old daughter Harper along with Vogue's editor-in-chief Anna Wintour and asked, "Harper & Anna, Who wore it better, Both amazing." The pic was taken at the London Fashion Week where Victoria Beckham's Autumn/Winter 2019 collection was being showcased. In the front row were the Beckhams, David, Harper, Brooklyn, Romeo and Cruz, and Anna Wintour.
While the fashion mogul donned a luscious blue leather coat over a lavender-hued dress along with her sharp bangs and her classic sunglasses, Harper looked cute as a button in a black top and skirt. Their identical short bob and blunt bangs hairstyle definitely stood out in all the pictures. Although Beckham has since removed the post, the pictures of Beckham's from the London Fashion Week have since gone viral on social media.
David Beckham, Harper Beckham and Anna Wintour -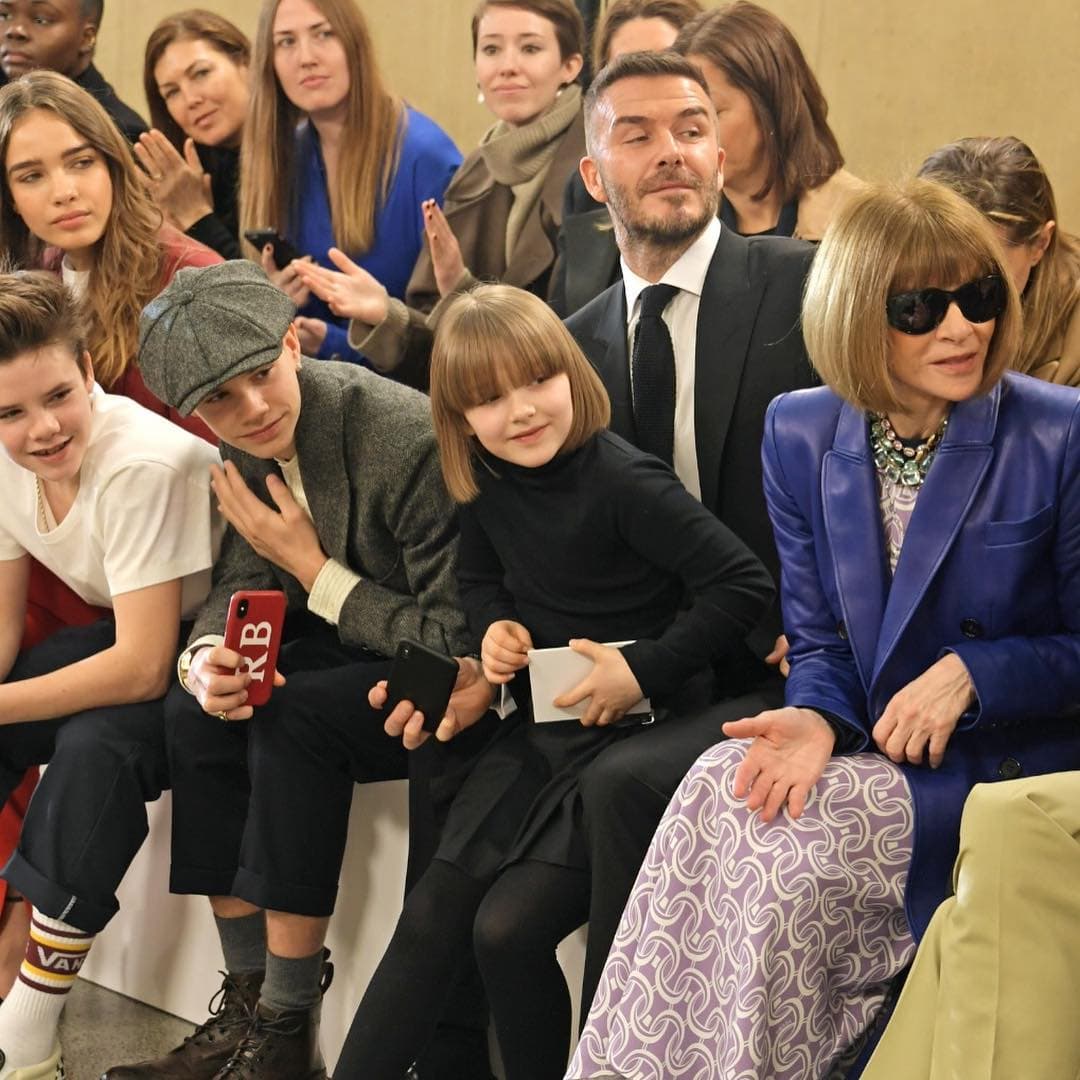 The Beckhams - 
Harper is the youngest of David and Victoria's Beckham brigade. The couple has three boys, Brooklyn being the oldest (19) who also brought his 21-year-old girlfriend Hana Cross, for the show, Romeo (16) and Cruz (13). Often David Beckham has expressed just how much he loves Harper through a series of posts on his Instagram. The daughter-father bond that they share is definitely too cute for words! One of his IG posts even included him crooning to the song, 'Tomorrow' from the musical Annie, along with Harper.