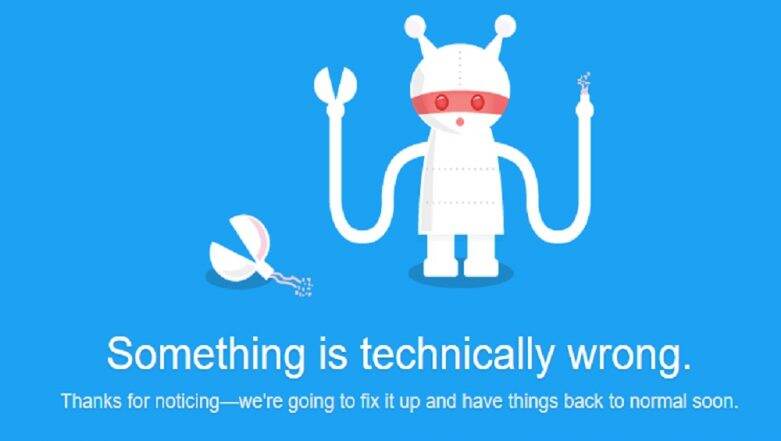 Twitter goes down again! The users of the micro-blogging site experienced a sudden outage of services. Users are not able to see tweets and the timeline is showing an error message "Cannot retrieve tweets at this time. Please try again later." There were reports of Reddit going down earlier in the day.
The Twitter outage is on the web as well as on the App. Some users are able to tweet but are complaining of not able to view the tweets and messages. Earlier this week services of Facebook, WhatsApp and Instagram were also down for a long duration and users were not able to share or download the images and voice messages.
There are few lucky users who could tweet and report the issue -
Twitter is down and I just want to tweet that Twitter is down but I can't because Twitter is down and so therefore I too am down pic.twitter.com/GfxKngqBZw

— Teal Army Certified ™ (@srelitestan) July 11, 2019
The users took various other social media platforms to check if Twitter is down and the outage is world-wide. There is no official word from the micro-blogging platform yet on the outage or tech glitch.