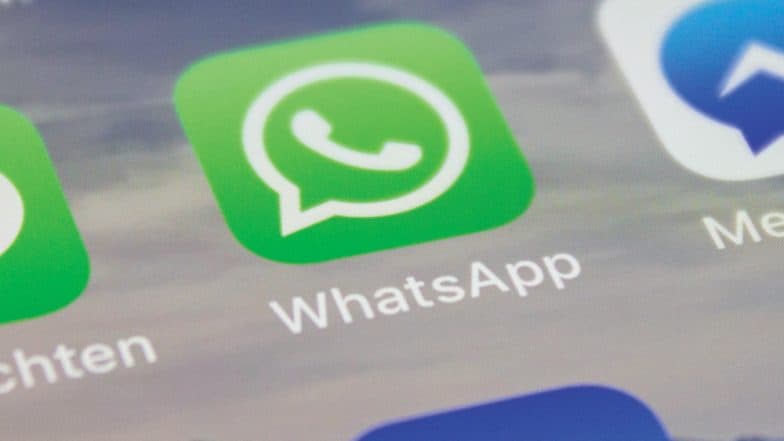 Chennai, July 25: A professor at IIT-M on Wednesday told the Madras High Court that source of a message or post shared on WhatsApp can be traced. V Kamakoti said the original sender of WhatsApp messages that spread a rumour or fake news disturbing peace can be tracked. The Madras High Court was hearing a PIL moved by Antony Clement Rubin seeking to link Aadhaar with social media accounts.
According to Rubin's petition, linking of Aadhaar with social media accounts would help police in identifying accused in cybercrime cases. During the hearing, Facebook-owned WhatsApp had contended that since the platform uses end-to-end encryption to ensure the privacy of its users, the origin of messages can never be traced. Professor Kamakoti, however, countered WhatsApp's this claim. WhatsApp Set to Empower Small and Medium Businesses to Go Digital in India.
It is technically possible to add an 'original' identification tag to messages on WhatsApp even with the encryption, Professor Kamakoti told a division bench of Justice S Manikumar and Justice Subramonium Prasad, Times of India reported. The IIT-M professor argued WhatsApp cannot claim to be a privacy-centred entity as users are free to send messages to anyone with seeking consent. WhatsApp Usage to be Time-Restricted by Modi Government? Charge of Rs 499 Per Month to be Levied? Here's a Fact Check.
Kamakoti is a member of the National Security Advisory Board (NSAB) which advises the Prime Minister's Office (PMO) on security matters. He further said WhatsApp can also include the phone number of the 'originator' whenever a message is forwarded. There have been incidents when people were lynched following a spread of rumour or fake news on WhatsApp in India.
WhatsApp has maintained that allowing traceability will dilute its end-to-end encryption which ensures that only the sender of the message and the recipient can see the message - not even WhatsApp itself.