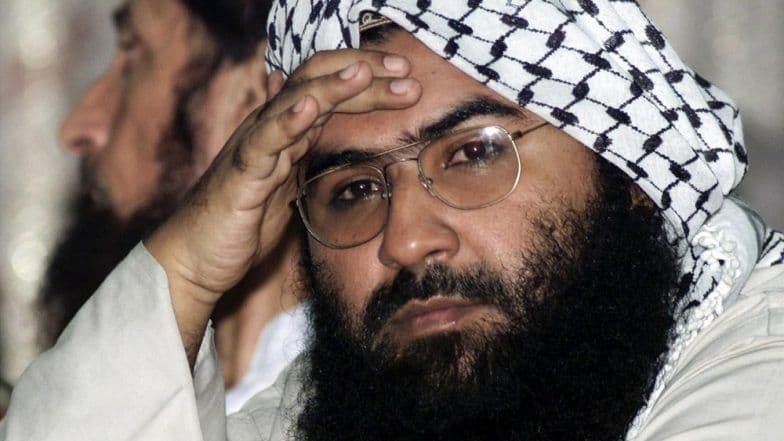 Islamabad, March 5: Facing international pressure following the cross-border terror attack in Jammu & Kashmir's Pulwama, Pakistan on Tuesday launched a crackdown on banned organisations, which are fuelling terrorism in the region. A total of 44 members of such outfits were detained, including Mufti Abdur Rauf, the brother of Jaish-e-Mohammed (JeM) chief Maulana Masood Azhar.
Along with Rauf, Azhar's son Hamza Azhar has also been reportedly detained. The action comes in the backdrop of Pakistan issuing a fresh pledge before the United Nations Security Council (UNSC), assuring curbs against outfits and individuals proscribed by the top global body. Masood Azhar Dead? Jaish-e-Mohammed Chief Died on March 2, Say Reports.
According to Geo News, Islamabad would be terminating Jamaat-ud-Dawah (JuD) and Falah-e-Insaniat Foundation (FIF) within the next 24 hours. Infrastrures linked to the two outfits, led by 26/11 attack mastermind Hafiz Saeed, could also be seized.
On the detention of Rauf, the Pakistani media was unsure whether he would be kept in custody or under house arrest. Notably, no action has been taken yet against the infrastructure of JeM -- which New Delhi has reportedly mentioned as "terror hubs" in its dossier to Islamabad.
Breaking : Pakistan detains #MuftiAbdurRauf brother of #MolanaMasoodAzhar , and #HamzaAzhar in-line with the actions taken against the militant organisations.

— azazsyed (@AzazSyed) March 5, 2019
Following the raids, the Pakistan Foreign Office (FO) issued a statement claiming the action taken against the proscribed organisations is in accordance with the freezing and seizure order issued by the UNSC.
"From now onwards, all kinds of assets and properties of all (banned) organisations will be in the government's control," said FO spokesperson Dr Mohammad Faisal.