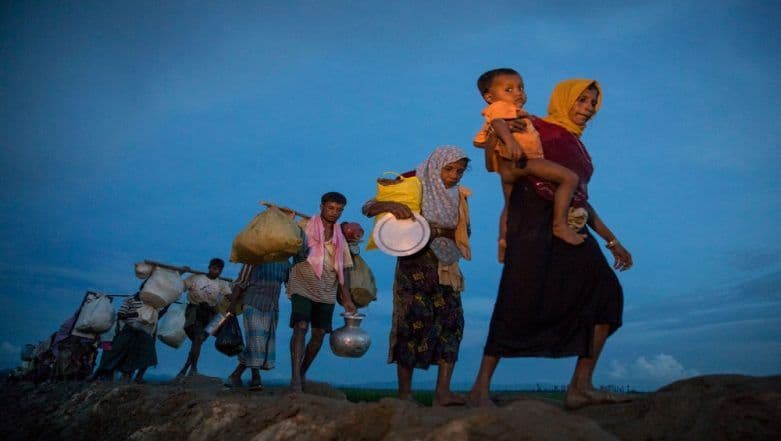 Toronto, March 12: Despite strenuous efforts by the Bangladesh government, Myanmar has made no efforts to create conditions that make the repatriation of Rohingya refugees possible. As a result, the Sheikh Hasina government is making provisions to relocate more than 23,000 refugees of the over 7.5 lakh Rohingyas in Bangladesh to an uninhabited island.
However, the United Nations envoy who is monitoring the situation said the Bangladesh government's "ill-planned" relocations without the consent of refugees "have the potential to create a new crisis." Yanghee Lee, the UN special rapporteur on Myanmar who visited the island of Bhasan Char located in the Bay of Bengal, told the Human Rights Council in Geneva on Monday that she was unsure if the remote island was "truly habitable".
The Bangladesh government intends to move close to one lakh refugees to Bhasan Char over the next few months to reduce pressure in the camps that currently house over seven lakh Rohingyas. Bangladesh has reportedly roped in British and Chinese engineering firms to help prepare the island for the planned arrivals. The island has been described as a muddy, low-level area that floods frequently during monsoon season and moving the Rohingyas to Bhasan Char would essentially restrict the movement of refugees on the island to a considerable extent.
Yanghee Lee delivered the findings of her report based on visits she made to Thailand and Bangladesh in January this year. Lee said in the report that the UN "must be allowed to conduct a full technical and humanitarian assessment" of Bhasan Char and that Rohingya should be given "go and see" visits to determine if they wished to move there.
Even as the Bangladesh government is creating policies to deal with this influx of population, the situation in Myanmar continues to be dire for the few Rohingya who remained there. Lee told the Human Rights Council on Monday that up to 10,000 civilians most of them Rohingya, have fled their homes in Myanmar's Rakhine state since November 2018 due to violence and lack of humanitarian aid.