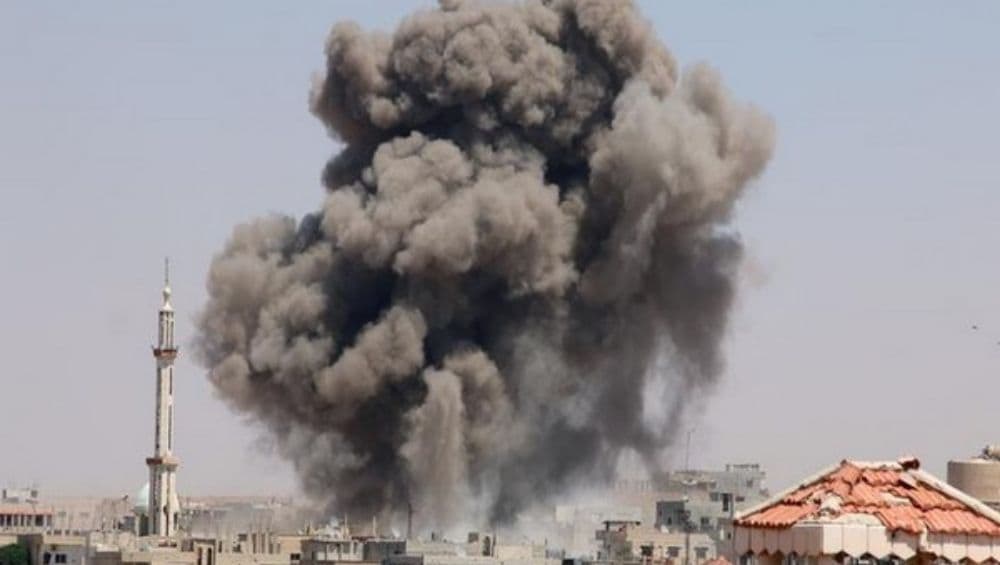 Baghdad, January 3: Iraqi state TV said that top Iran commander Qasem Soleimani has been killed in an airstrike at Baghdad's international airport. According to reports, the officials said the strike has also killed Abu Mahdi al-Muhandis, the deputy commander of Iran-backed militias known as the Popular Mobilization Forces. Iraqi paramilitary group Hashd Shaabi informed that five of its members and two "guests" were killed in an airstrike at Baghdad Airport.
Reuters news agency mentioned that the strikes were carried out against two targets linked to Iran in Baghdad on Thursday. Blasts were heard and vehicles were set ablaze. In a statement, the military-run Security Media Cell said the rockets fell near the air cargo hall. US Strikes on Pro-Iran Group in Iraq Kill 25, Sparking Anger.
Check ANI tweet:
Hashed military force says 'US strike' killed top Iran, Iraq commanders at Baghdad airport: AFP news agency https://t.co/CtJiIKIjmb pic.twitter.com/3OXuNa2PzQ

— ANI (@ANI) January 3, 2020
There are some reports that claim the attack was carried out by a drone, and others said that it was a volley of rockets. The media centre also posted images of vehicles on fire, without providing further information.