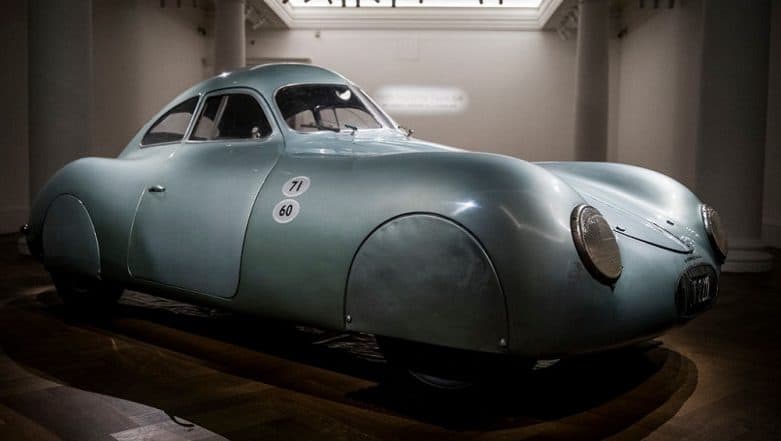 Los Angeles, August 19: The much-hyped Tye 64 car of Porsche, which dated back to Nazi Germany, failed to sell at the world renowned RM Sotheby's Monterey auction in California due to a technical gaffe. The auctioneer apparently mispronounced "teen" as "ty", which led to bidders being confused over its base price.
As the auction started, the reserve price was announced as $13 million. However, the backend staff heard it as $30 million and displayed the same on the large screen. This was followed by a bid for $15 million, which was assumed by the backend staff as $50 million. German Prosecutors Charge Former Audi Boss Rupert Stadler with Fraud Over 'Dieselgate'
The gaffe continued and a bid for $17 million was assumed as $70 million by the screen managers. After the faux pas was noticed, the price on the display screen was corrected. This led to the crowd booing and complaining against the mismanagement. Amid the confusion, the vintage car went unsold.
Notably, the vehicle which was put up for auction was designed way before Porsche -- the pioneer automobile manufacturer -- was incepted.
The car was a brainchild of Ferdinand Porsche, an automotive engineer in Nazi Germany, who later went on to launch a company with his surname.
The Type 64 car is said be the first-ever sports vehicle in the world. Ferdinand had designed it in the early 1930s, and it was set to be used in the Berlin to Rome race scheduled for 1939. The vehicular model was later used to design the cars produced by Kraft-durch-Freude-Wagen.