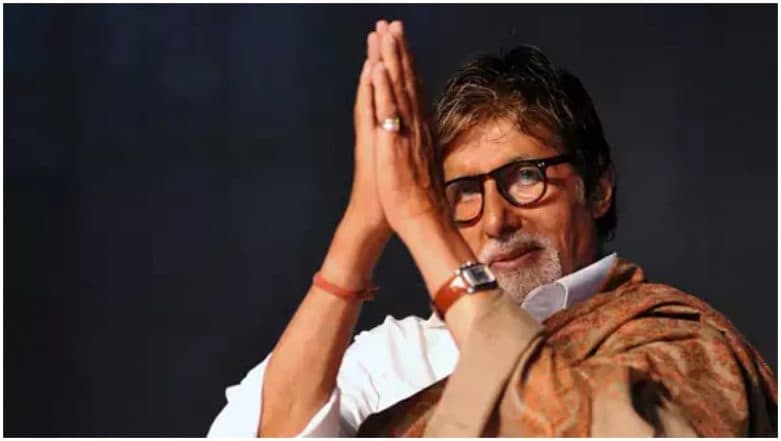 Maharashtra Chief Minister Devendra Fadnavis on Sunday released a video on Mumbai Metro featuring Bollywood megastar Amitabh Bachchan. In the video, titled 'Mumbai in Minutes', Amitabh Bachchan briefly explains how Mumbai Metro will shorten distances and help Mumbaikars in saving time. The video not only highlights Mumbai's progressing infrastructural development, but also exposes Amitabh Bachchan's U-turn on the construction of Metro lines.
Bachchan had in 2010, when the Congress-NCP government was in power,  opposed Metro's construction, lamenting that the proposed rail segment passing by his home 'Prateeksha' in suburban Mumbai would invade his privacy. "It is finally happening. The metro rail being laid over the metropolis called Mumbai, some under the ground, some above over large tracts of cement structures is taking shape. There is general happiness from the commuters, for, the misery of crowded locals and the uncertainties of the three wheeler or the yellow black cab shall hopefully be greatly reduced. But here is the killer .. its going to roll over Prateeksha !!" he had written in his blog on Tumblr.
"Yesterday the authorities came over to check externally the structural condition of all houses that would get affected by the rail car moving in its proximity and they came into Prateeksha. So bye bye privacy and hello fellow traveller," Bachchan had added. With his blog, the actor had invited the wrath of Shiv Sena, an ally of the ruling Bharatiya Janata Party (BJP), and Raj Thackeray's Maharashtra Navnirman Sena (MNS).
'Mumbai in Minutes' Ad Featuring Amitabh Bachchan on Metro Line:
मुंबई काही मिनिटात...

Mumbai in minutes...#MumbaiMetrohttps://t.co/8i80TJyzCX pic.twitter.com/EeSTVhLN6e

— Devendra Fadnavis (@Dev_Fadnavis) September 1, 2019
Bachchan's one-time friend Amar Singh also rebuked his remarks. "Development should take priority. Even Lata Mangeshkar had opposed a flyover next to her house, but that did not stop the project. Public necessities are more important than individual inconveniences," Amar Singh said. The earlier proposed route of the Metro connecting Andheri with Mankhurd was to pass through NS Road Number 10 where the Bachchans' 'Pratiksha' bungalow is located.
After facing flak, Bachchan issued a clarification, saying that his comments had been misinterpreted and that he is a "proud Mumbaikar" who welcomed the changes in the city. He then remained silent on the subject. In 2016, the Mumbai Metropolitan Region Development Authority (MMRDA), which is constructing the Metro lines in Mumbai, charted a new route for the Metro connecting Andheri with Mankhurd, leaving 'Pratiksha'. The MMRDA decided to construct the Metro line on Gulmohar Road instead of NS Road Number 10.
It appears Amitabh Bachchan had a change of heart after his 'Pratiksha' was left out from the Metro line's route. Bachchan has now no issues with the construction of Mumbai Metro and is appearing in advertisements promoting the transportation service. What changed his mind? Well, it is apparent what his priority was.