And here is the second bunch of pictures and video from Priyanka Chopra and Nick Jonas' sangeet ceremony. We must say that the pre wedding ritual was full of glamour, music, dance and fun. The family members of the groom and the bride literally took over an entire stage to perform on their respective songs. PC shared a montage video from the ceremony, hence, we could not find out which songs were chosen. Of course there was 'Gallan Goodiyan', we assume, thanks to the signature hook step! Game, Set, Match! Nick Jonas Wins Priyanka Chopra's Heart as he Scores a Six! -Watch Video.
She also shared how the occassion which started off as a mere ritual ended up being a celebration of love. Also, we could see Joe Jonas, Parineeti Chopra, Madhu Chopra and NickYanka themselves dancing on various tracks.
Here's the video!
Check out the moments from their sangeet ceremony!
Make way for desi girl!
Nick 'Jiju' be sooo coool!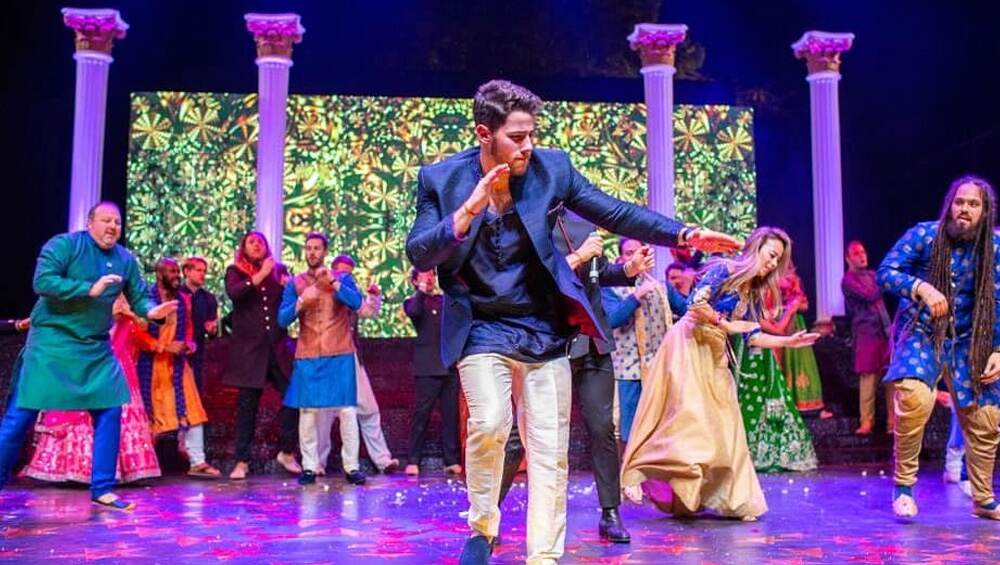 And his 'bros' too!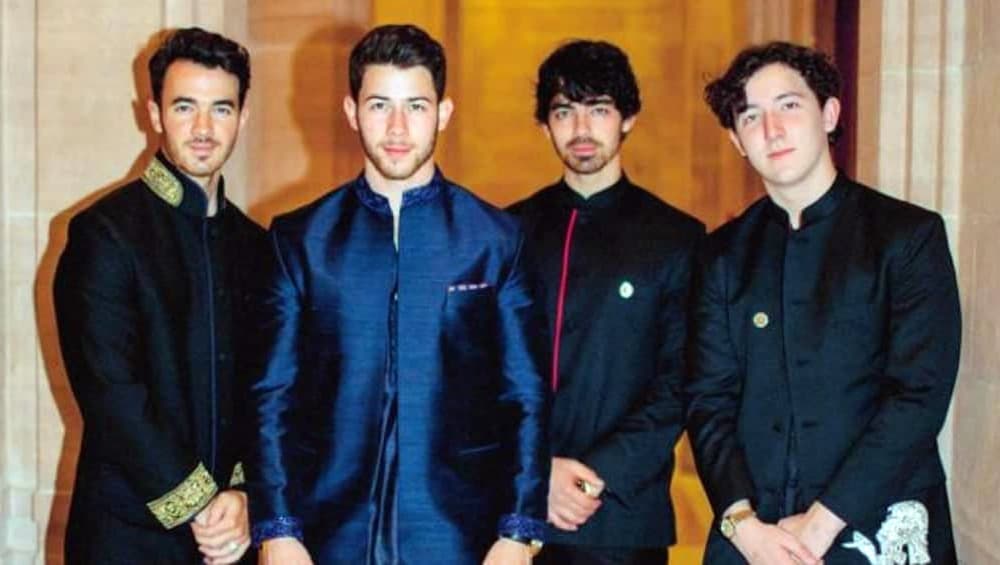 PC and her mom Madhu Chopra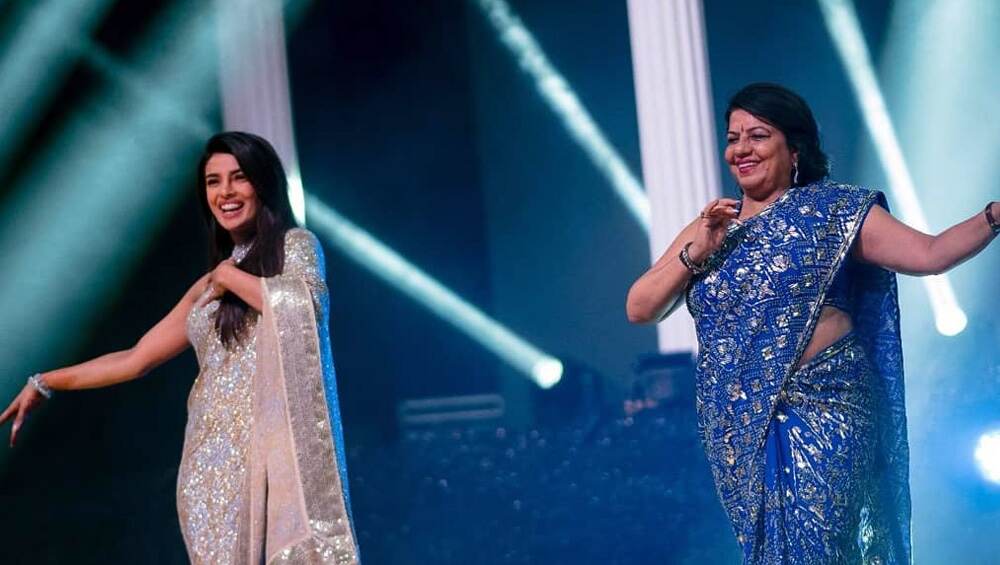 We can hear 'Gallan Goodiyan' through this pic!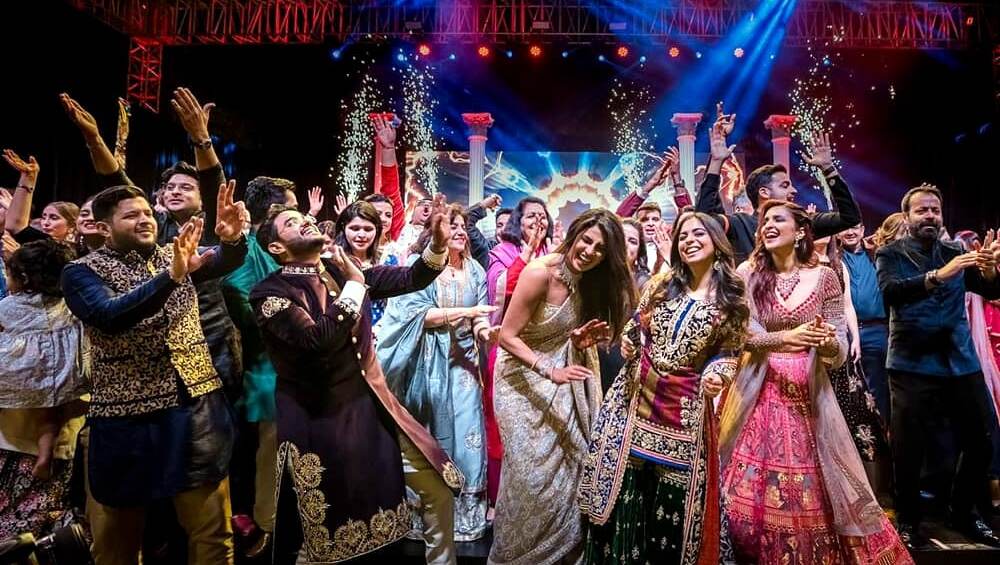 A big fat desi wedding be like!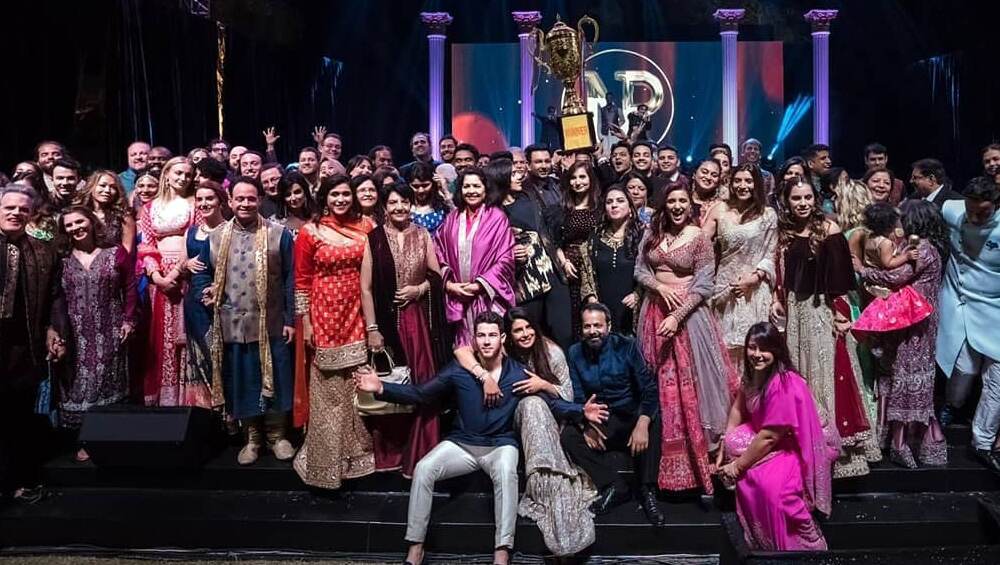 The Ambanis enjoyed the moment as much as PeeCee did!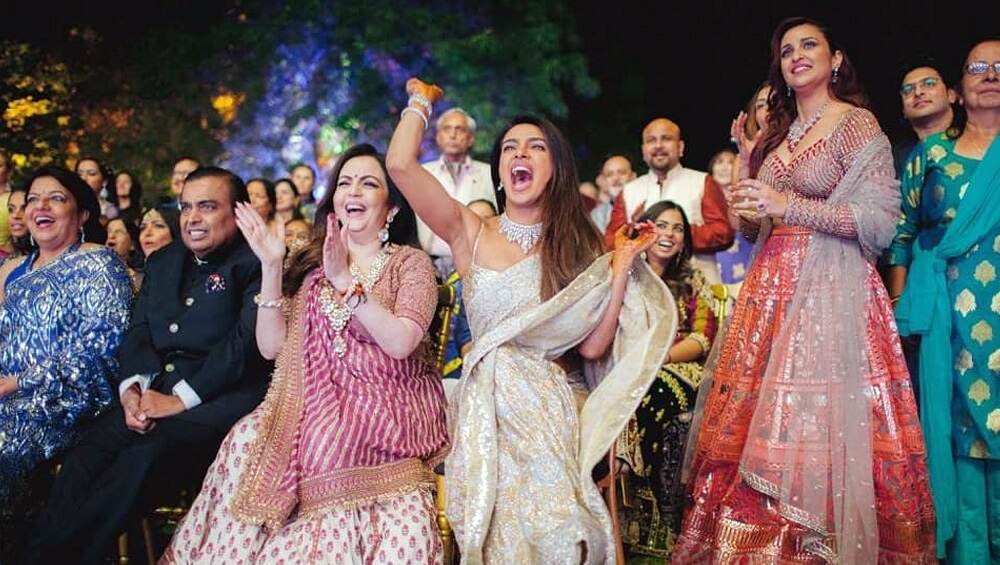 Priyanka looked gorgeous in a sheer saree and a studded necklace, as we can see in the pictures.  Mukesh Ambani and Nita Ambani too were present at this mega event and how pretty all these pictures are! We hope that PC at some point, shares the videos of the dance performances too!
Meanwhile, the locals at Bareilly (Priyanka's hometown), have decked up her house in her absence. The caretaker, some social workers and neighbours volunteered to decorate her house and also invited their 'daughter' along with Nick. We hope NickYanka finds time to visit and appreciate their sweet gesture!