With 2019 dawning to an end, it is not just that a year that has gone by, but also a very happening decade is over. Bollywood itself went through quite a lot of changes in the past 10 years, adjusting itself with the changing political climate. When the decade began, the Khans - Salman, Aamir and Shah Rukh - were considered the sole deliverers of huge blockbusters. By the end of this decade, the situation has been reversed. The Khans, while still guaranteeing huge opening collections, are struggling to make them into big numbers. On the other hand, other stars like Akshay Kumar, Deepika Padukone, Ajay Devgn, Hrithik Roshan, Ranveer Singh, Shahid Kapoor, Ranbir Kapoor, Vicky Kaushal have taken over their territory with their huge hits. Year Ender 2019: War, Kabir Singh, Uri: The Surgical Strike - Check Out The 10 Highest Grossing Movies Of 2019.
Let's also not forget that this decade also followed John Hammond's famous catchphrase 'Spare No Expense', thanks to SS Rajamouli's Baahubali success. This also reminds us to tell you that Baahubali's Hindi version is still the highest-grossing 'Hindi' film of all time. The decade also saw some really good movies. Some of them may have earned only a fraction of the big blockbusters, but they have the power to remain in our memories and talked for their quality rather than a Dhoom 3 or a Tiger Zinda Hai.
So in this special decade-ender feature, the writer chooses to celebrate the 10 best Hindi films of the decade, selected from each year. This is as per the writer's own discretion, based on how the film impacted him the most as a viewer. You are free to disagree with his choices in the comments section below.
2010 - Udaan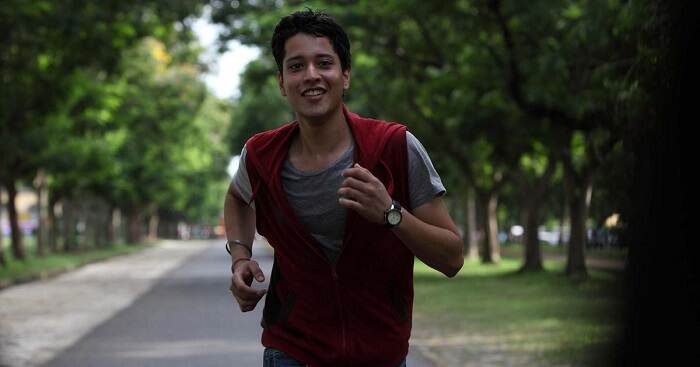 Vikramaditya Motwane's brilliant coming-of-age film is about the fragile dynamics between an oppressive and his teenage son. The writing is pretty strong and the characters are relatable. Ronit Roy is effectively intimidating as the flawed father, who just can't control his temper, while Rajat Barmecha is fabulous as the son waiting to break free. Or should I say, run free?
Close Second: Ishqiya
2011 - Zindagi Na Milegi Dobara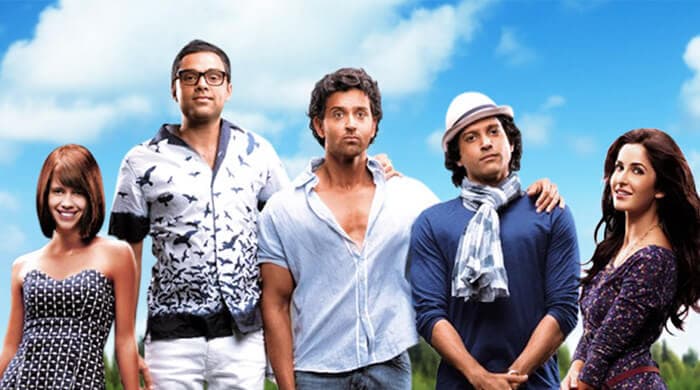 You can joke about it calling the movie a travel catalogue of Spain, but Zoya Akhtar's sophomore effort is much beyond that. It is an entertaining tale of friendship, love, forgiveness and facing your insecurities, told through a road trip across the picturesque locales of the Spanish locales. As the trip concludes, the dynamics have changed and so have the characters' perceptions towards life. The dialogues are lovely, the songs even lovelier and so is the quite good-looking cast of Hrithik Roshan, Katrina Kaif, Farhan Akhtar, Abhay Deol and Kalki Koechlin.
Close Second: Rockstar
2012 - Kahaani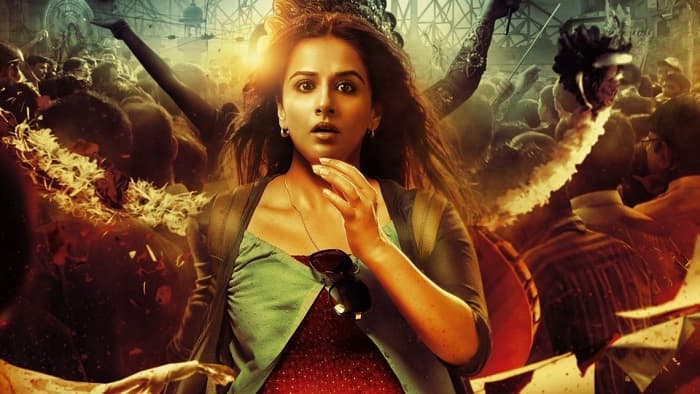 2011 was a weak year for Bollywood when it comes to good cinema, but you cannot say the same about 2012 that had some pretty strong contenders for the Best Film title. After mulling over some very delicious choices, my die fell on Sujoy Ghosh's amazing thriller, Kahaani. Everything about this film spells 'cult', right from the performances, especially Vidya Balan and Nawazuddin Siddiqui, to the writing of the characters and the film's many surprises. The setting of Kolkata adds a mystic hue to the proceedings. Sure, the climactic twist is 'inspired' by the Angelina Jolie-starrer, Taking Lives. But I will go ahead and say Kahaani handles the twist better than the Hollywood thriller.
Close Second: Gangs of Wasseypur series/Vicky Donor
2013 - Jolly LLB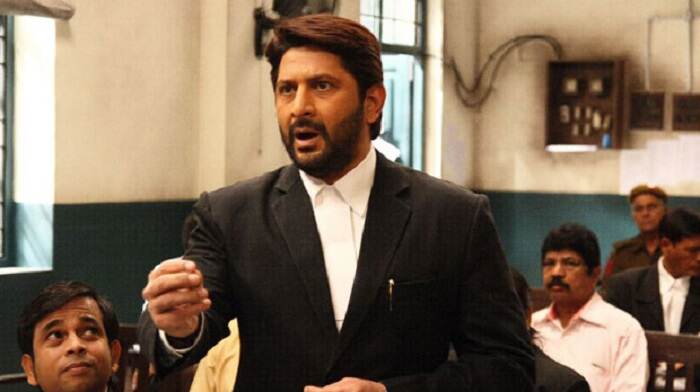 "Kaun Hai Yeh Log? Kahaan Se Aate Hai?" That line of Arshad Warsi in the climax of Jolly LLB has become so iconic that we are frequently using it as a meme. Jolly LLB's director Subhash Kapoor may be facing allegations of #MeToo, but that shouldn't take away the merits of the film that he made. A dramedy based on the contingencies of the legal system, the movie looks hard at how justice shouldn't be the privilege of the affordable, told through humour and a very powerful climax. The performances from Arshad Warsi, Boman Irani and especially Saurabh Shukla are superb, with Shukla even winning National Award for his performance.
Close Second: Lootera/Kai Po Che!
2014 - Haider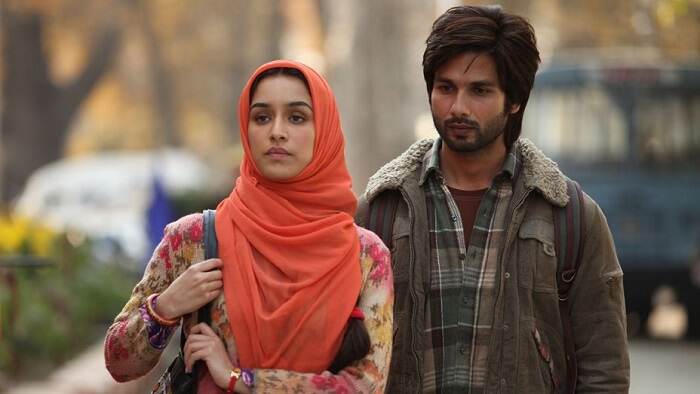 Vishal Bharadwaj makes classics every time he attempts to take on the Bard, be it with Maqbool (Macbeth) or Omkara (Othello). The same is the case with Haider, where Vishal sets Shakespeare's tragedy Hamlet in the conflict-laden Kashmir. Haider has a rocking soundtrack, very powerful scenes and mindblowing performances from Shahid Kapoor, Tabu and Kay Kay Menon. Haider may have courted controversy during its release over its depiction of militancy, but as a film, it is just bloody brilliant.
Close Second: Dedh Ishqiya
2015 - Piku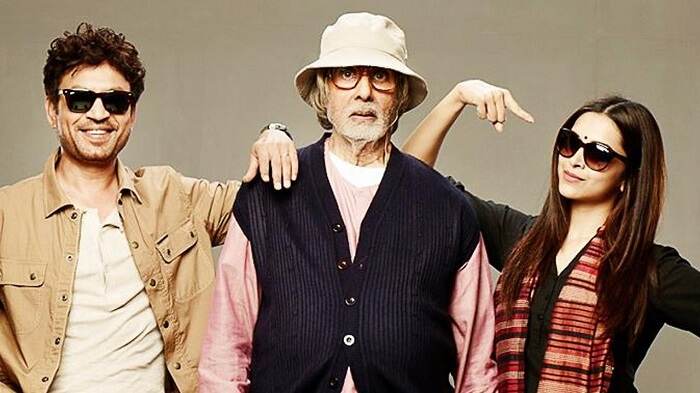 The second film in this list that features a road trip. Shoojit Sircar's film on a father-daughter relationship with Deepika Padukone playing a single woman who is yearning for a break from her father's hypochondriac behaviour. Amitabh Bachchan plays the father, who just can't seem to let it go in the toilet, while Irrfan Khan plays a cab agency owner who drives them to their hometown. Piku is Sircar's mellowest film, that infuses humour in a relatable human drama, where even the poop jokes don't really disgust you. Also featuring Deepika's career-best performance.
Close Second: Masaan
2016 - Neerja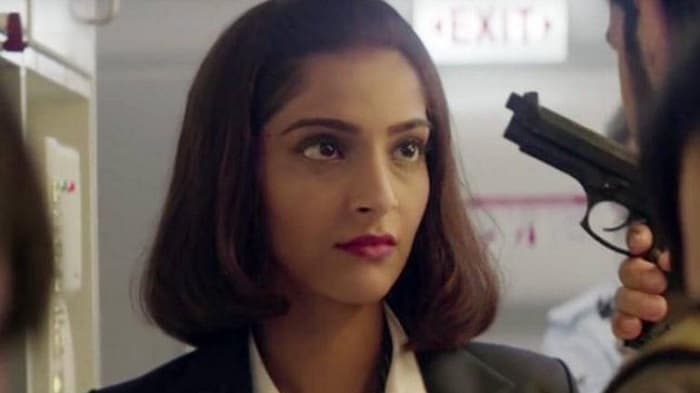 Ram Madhvani is a strange man. In a career spanning 19 years, the former adman has only made two feature films and both good ones. His last film, Neerja, made everyone sit up and notice the actress within Sonam Kapoor's divaesque persona. Neerja is a gripping take on the life of the braveheart air hostess Neerja Bhanot, who was killed by terrorists during the PanAm hijacking of 1986. At times, the film feels claustrophobic, almost making us gasp from breath with its sheer intensity. At other times, it makes us weep bucketfuls of tears, especially in the climax. It also features fantastic performances from Shabana Azmi and Jim Sarbh (in his breakout role).
Close Second: Kapoor & Sons/Dangal
2017 - A Death in the Gunj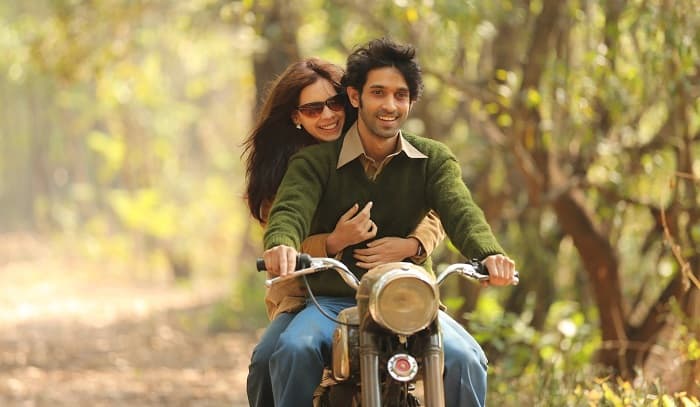 An apple doesn't fall far from the tree, is what we want to say after watching actress Konkona Sen Sharma's directorial debut. Like her mother, the acclaimed Aparna Sen, Konkona also shows off the finesse of being a master story-teller and her first film has plenty of evidence of that. It is a haunting tale of how casual bullying within families can lead to unexpected repercussions and features fine performances from the ensemble cast, especially Vikrant Massey who plays the lead. The influences of various famous film-makers like Satyajit Ray and even Quentin Tarantino are evident in how Konkona crafts her scene, but in the end, A Death in the Gunj is purely Konkona's vision at its brilliant best.
Close Second: Tu Hai Mera Sunday
2018 - Tumbbad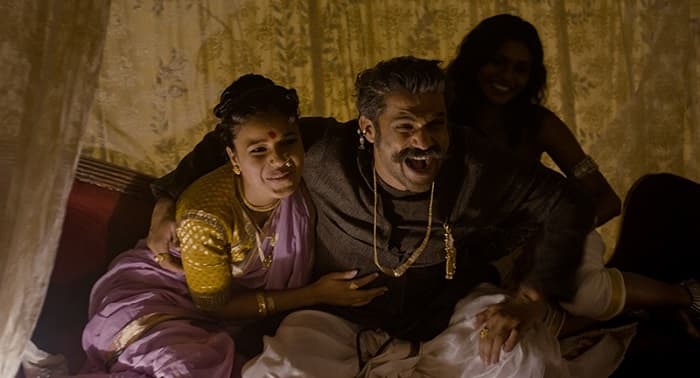 Who says we can't make a good horror film in Bollywood? If you think so, watch Sohum Shah's Tumbbad, the best scary film made in Hindi cinema in the 21 st Century. Using its period setting and fantasy elements, Tummbad carves a gripping supernatural film where it is the humans that becomes the scarier creature than a man-eating deity. Despite lacking the budget of a big banner movie, every frame in the film is meticulously crafted and the performances are top-notch.
Close Second: AndhaDhun/October/Badhaai Ho
2019 - Article 15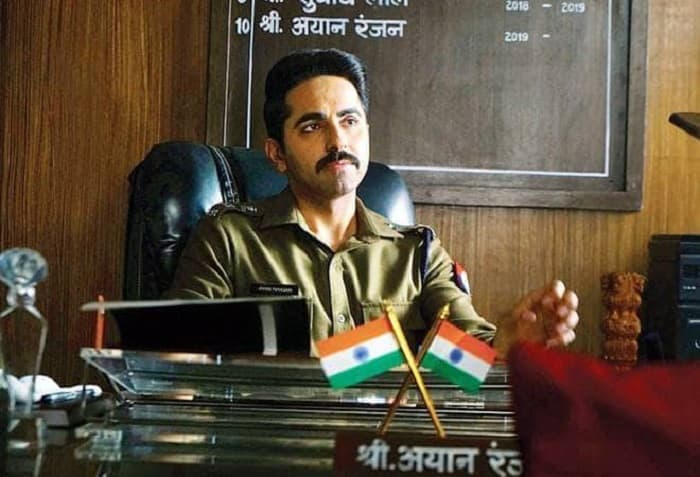 Seeing the political and the social climate of India by the end of the decade, there can be no apt movie than Anubhav Sinha's Article 15 to let us think where exactly we are faltering. A hard-hitting social drama wrapped inside an investigative thriller, Article 15 makes good of Ayushmann Khurrana's unusual casting of a cop and delivers an intense drama, that offers you a ray of hope by the end. At the same time, it questions you on how we allowed casteism to continue to be embedded in our thoughts, despite shunning it half a century back. Any answers?
Close Second: Soni/Gully Boy
With the new decade dawning on us, let's hope that the quantity of good movies as the above grows more, and Bollywood can compete with some of the best international industries when it comes to good cinema.
[Correction: We had earlier chosen Badhaai Ho as our best film of 2018, but we had overlooked this gem called Tumbbad. So apologies to the Tumbbad and Badhaai Ho teams for my oversight]
(The above story first appeared on LatestLY on Dec 31, 2019 03:23 PM IST. For more news and updates on politics, world, sports, entertainment and lifestyle, log on to our website latestly.com).