She is known for embodying the popular character Sansa Stark in the crazily followed series, with cult status, Game Of Thrones. Sophie Turner is a much googled name too, thanks to her beauty and the popularity her character has gained all over the world. And here she is, showing off her sunny side in Miami after slipping into a sexy monokini.
One could feel the warmth in the air going a couple of notches up with Turner looking this fab! Holding hands with her is fiance Joe Jonas, the popular chap of the much-discussed Jonas tribe (read:brothers). He too emitted relaxed vibes as he chose to don a comfy tee and shorts. The shades mounted on the duo's noses made the paps wonder if the two were blocking the harsh sun  of California or were they just hiding themselves from the media glare!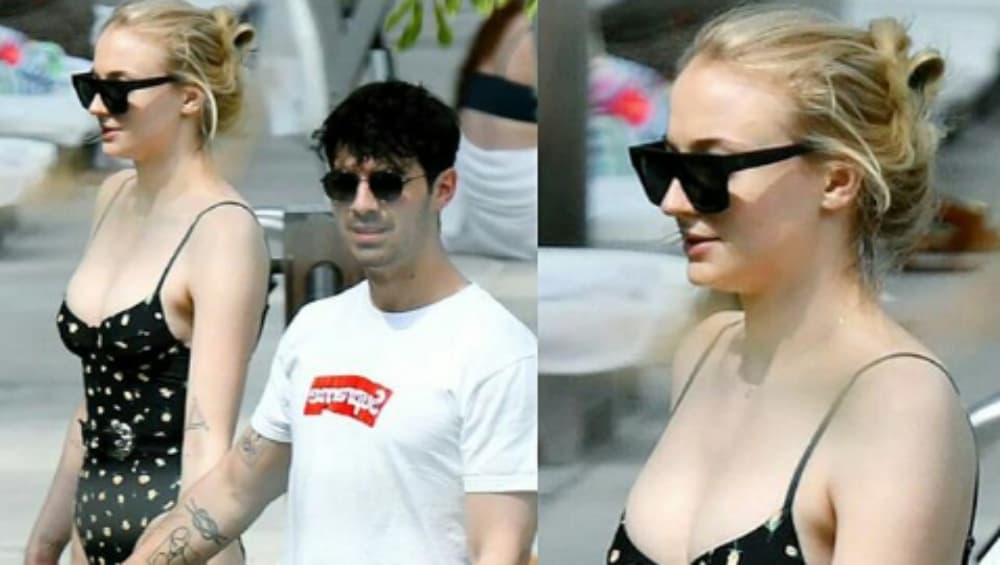 Anyway, Sophie and Joans would soon be hitched. The couple has started giving out save-the-date boxes to their close friends and family members. The wedding was on the cards for sure and now the D-day is approaching real fast.
View this post on Instagram
Sophie recently received much brickbats online after apparently leaking the Game of Thrones ending to Joe.  She also confessed, reports suggest, that she had told a few people how the HBO series concludes. In her case, we must add that, All is not exactly well if it ends well, especially when everybody knows about it!