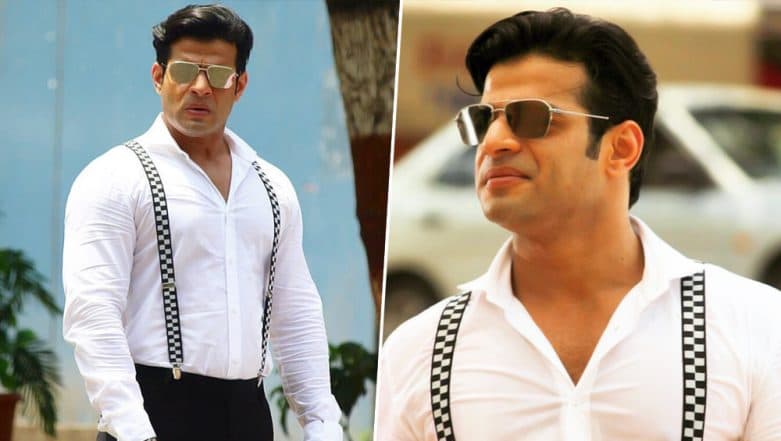 It's almost in every three months that news of Star Plus' Yeh Hai Mohabbatein going off-air comes up. The Karan Patel-Divyanka Tripathi starrer has been battling these rumours for almost over a year now, but apparently, the cast remains unfazed. They go to the sets, shoot their portions, celebrate show anniversaries and ratings and repeat the cycle all over again. The last time, both Karan Patel, who plays Raman Bhalla and Divyanka Tripathi, who plays Ishita Raman Bhalla in the show had both strongly denied these rumours. Exclusive! Yeh Hai Mohabbatein Actors Divyanka Tripathi and Karan Patel React to Rumours of the Show Going Off Air
And this time too, Karan has opened up on the show going off-air, when we quizzed him about the matter, he gave us an honest yet emotional-kinda reply.
Karan said,
We too have been hearing these rumors on and off about the show shutting down. But we haven't been informed about any such development yet and don't know when it will go off-air.
He also added,
However, I would like to say that if and when the show does go off air, we will all be taking home some amazing memories and bonds of a lifetime.
He further continued,
For me, YHM is extremely special as it has made me what I am today and I will forever be thankful to Ekta and Balaji for offering me Raman Bhalla's part on the show.
Well, now that's endearing. It can be recalled that Karan bagged Yeh Hai Mohabbatein after a (fiction) sabbatical of 5 years (he was last seen as Robbie Sabarwal in Kasturi from 2007-2009). In fact, he replaced Cezzane Khan at the very last minute as Raman Kumar Bhalla. Also, Karan's co-star and on-screen father-in-law Abhay Bhargava is Karan's real-life father-in-law. Karan Patel fell in love and tied the knot with actress Ankita Bhargava. So we totally get it when Karan says that Yeh Hai Mohabbatein is very close to his heart.