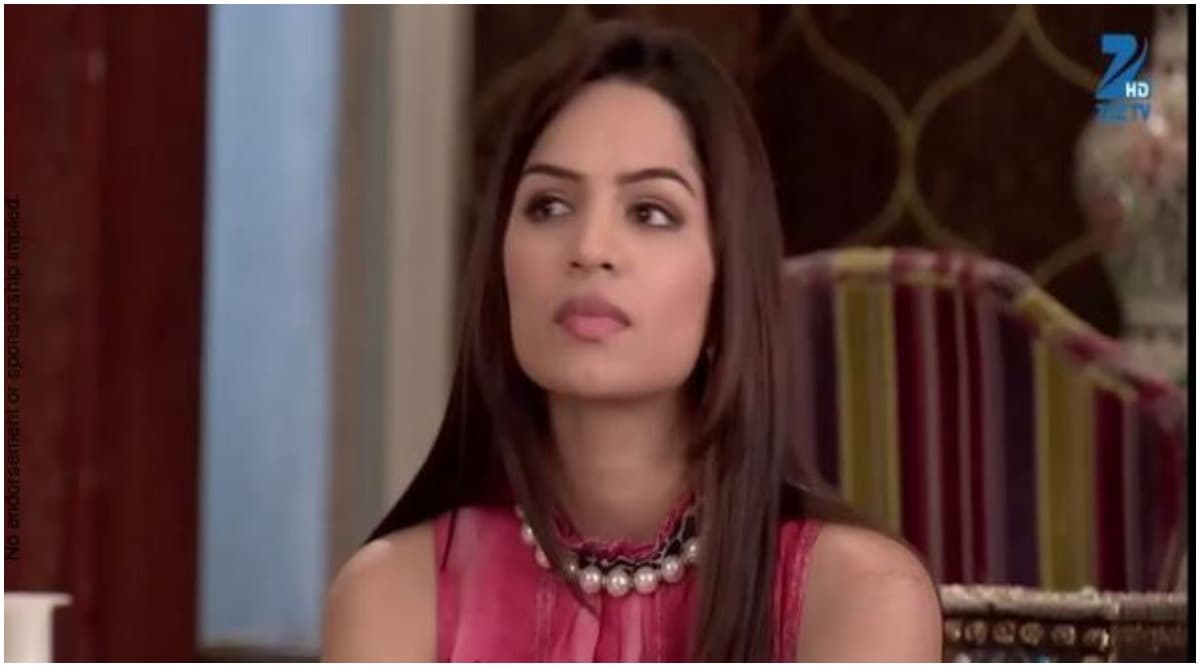 In yesterday's episode of Kumkum Bhagya, Abhi and Pragya share a romantic dance. But Pragya ends up injuring her foot. Abhi lifts her and takes her to a room so that she can rest well. Ranbir tries to talk to Vikram about his love story but changes his mind. He makes an excuse and leaves. Maya arrives at the venue for Lohri celebrations. Aaliya asks Maya to falsely accuse Ranbir of molesting her. When Maya asks the reason for doing so, Rhea asks her to stay out of their personal matters. Kumkum Bhagya January 16, 2020, Written Update Full Episode: Abhi and Pragya Share a Romantic Dance, while Aaliya Ploys a Plan to Separate Prachi from Ranbir.
In tonight's episode, we see Abhi (Shabir Ahluwalia) takes Pragya (Sriti Jha) to a room and asks for a first aid box. He tells Pragya that he likes it when they are not fighting. Abhi and Pragya promise to not fight with each other again. Abhi begins applying ointment on Pragya's wounds and she remembers how much she loves him. Prachi and Shahana are at the Lohri party where Ranbir and Aryan enter.
Ranbir sees Prachi talking to one of the boys called Tushar, from college who insulted her earlier. He gets jealous and tries to enter the conversation. He sees Tushar crying and apologizing to Prachi for insulting her earlier. Prachi readily forgives him for his mistake and asks him to not repeat it with any other girl. Ranbir tries to get Prachi's attention to himself but fails.
Aaliya enters Abhi's room and finds him with Pragya. Abhi goes out to answer a call and Aaliya decides to confront Pragya. She tells Pragya that she will never be welcome in the Mehra family again. Aaliya tells Pragya that the daughter she left with Abhi hates her now. She says even if Pragya comes back to the Mehra Mansion her daughter will not be with her. Pragya is shocked to hear this.
Prachi gets jealous seeing Ranbir flirt with Maya. She calls Ranbir mannerless and cheap for flirting with a girl at a family function. Maya offers Ranbir help in impressing the right girl. Abhi goes back to the room and sees Pragya is gone. Abhi scolds Aaliya for sending Pragya away. He says that he wants Rhea to meet her mother. Rhea stops him from speaking rudely to Aaliya. Rhea tells him she does not want to meet her mother. Abhi is shocked by her reaction.
In the precap, Pragya gets emotional when Aaliya tells her that her daughter who is with Abhi hates her.