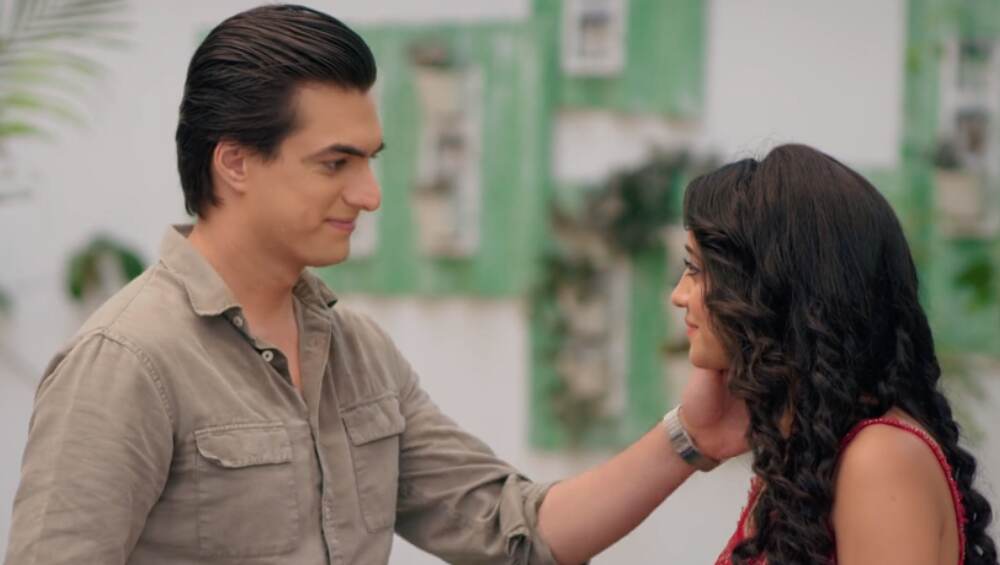 In yesterday's episode of Yeh Rishta Kya Kehlata Hai, we saw Vansh get super excited on seeing the birthday party setup. Akshat waits for a chance to kidnap Kairav. In tonight's episode, we will see Kartik (Mohsin Khan) can't focus on anything but Naira (Shivangi Joshi). On seeing her play with the kids (Woh jo adhuri si yaad baki hai track plays in the background) Kartik is unable to control his feelings for her. He literally follows her everywhere at the party. Kartik feels restless and goes on staring at Naira. Yeh Rishta Kya Kehlata Hai November 25, 2019 Written Update Full Episode: Kartik Feels Attracted Towards Naira
Kartik thinks about the past when he and Naira shared a special bond (Dil ke muhalley jake tere mere baatey karna track plays in the background). Kartik goes to his darkroom and eats chocolate. He feels happy that he has Naira back in his life. He feels that no one can separate them. Kartik gets emotional and cries. Kartik realizes that he cannot live without Naira and he will win her back. At the party, everyone is having fun, while Kairav goes in search of Kartik as he wants to click a selfie with him. Akshat announces that he has to leave now as someone is waiting for him.
Kartik is in a dilemma on who to choose as his life partner - Vedika or Naira? Kartik feels sorry for Vedika, but is not able to decide and feels even more restless. He feels that if he chooses Vedika then they both will be unhappy. He prays to God and asks for the answer as it is difficult for him to decide. He decides to follow his heart and stay with Naira as he loves her. Yeh Rishta Kya Kehlata Hai Couple Shivangi Joshi and Mohsin Khan Have Parted Ways? Read On
Kartik says he will tell everyone and make Vedika understand. Vedika, on the other hand, prays to God as she feels ashamed because she has to hide her past from Kartik and the family. Vedika feels guilty about putting Kairav at risk and thinks she would never have lived in peace if anything happened to the child. Vedika spots Kartik and asks him where was he the whole night. Mere Angne Mein Fame Neeraj Malviya Roped In for Yeh Rishta Kya Kehlata Hai
Kairav and Vansh go to play in the garden. Naira tells them to listen to help and enjoy in the garden. Naira tells the driver to be a little cautious as kids are alone with him. Kartik apologizes to Vedika and tells her that he will explain everything to her later. Kartik sees Naira and decides to confess his feelings to her. In the precap, Kartik tells Naira that he cannot live with her. Vedika overhears them and gets disturbed.